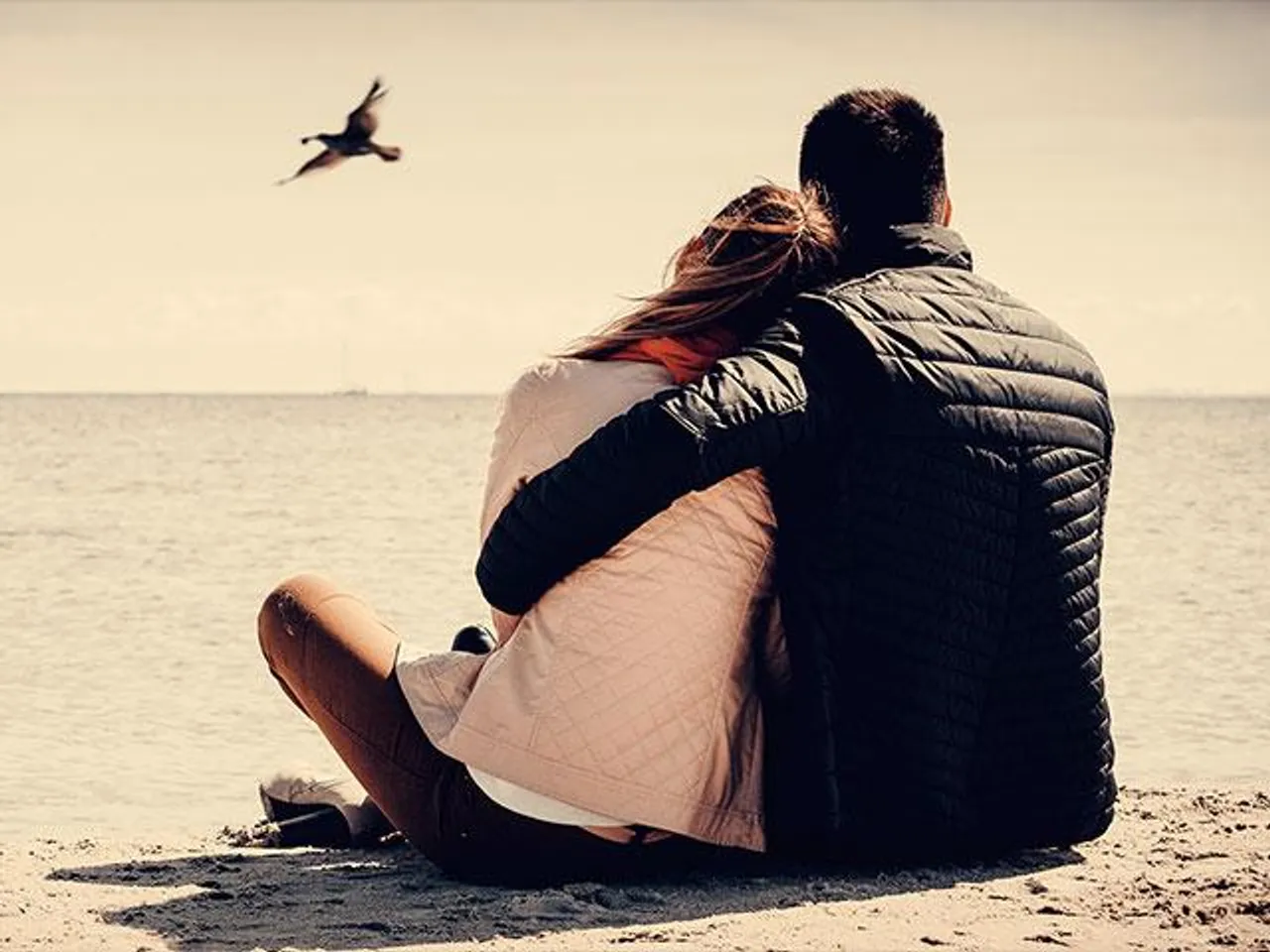 What do millennials look for in a partner? The chemistry, admirable charm, their liberal thoughts or the understanding? There are many important things like the ability to hear one another and reciprocate, Love, Trust, Respect, Commitment. Beyond the mushy sentiments of finding love in romantic dinner dates, today's couples expect their partner to support equality. These feminist duos conceivably teach us what actual "relationship goals" are:
Ratna Pathak Shah and Naseeruddin Shah
This theatre couple have shared a lifetime together and broken many societal norms. In an interview with the Open, Magazine  Ratna was quoted saying: "We are the last of the bloody liberals left. Today, girls are doing Karva Chauth! C'mon, that's what we fought against."
Read also: Ratna Shah's Sweet Touch to the New Amul Ad
While Naseer added: "Today, girls as young as two are wearing hijabs. Muslim boys are growing beards claiming it's a sense of identity. We lived in much more liberal times where you were expected to have your own opinion. Now everyone wants to have one opinion – which is a dangerous thing for us."
From never giving up under social pressure to strengthening their love, they won every moment.
Read also: Video By Sofia Sharaf, Ratna Pathak Addresses Domestic Abuse
Renuka Shahane and Ashutosh Rana
Subverting patriarchy together for over 17 years, this pair has been outspoken about any many societal issues.
In a recent interview with Mirror, Renuka went all praise about how wonderfully the duo has given their relation a progressive meaning since the beginning.
"He comes from a very patriarchal family, but the respect all the women in my married family and I have received is immense," a proud wife claimed. When asked Renuka, who vocal on social media very often, about troll army, she said, "He ignores them completely and doesn't come online and read the comment. He can easily handle the trolling he gets, but if he finds somebody is trolling me, he loses it. So, we have both decided that he won't read what trolls post on my timeline."
"Her peace, intelligence, strong personality and her liveliness attracted me towards her," says Ashutosh. "We love to talk to each other. We've always had different opinions on several issues, but our work was something we never discussed."
READ: When We Asked Feminist Men About #MeToo and Why we Needed it.
Ashwin Mushran and Rebbeca Vaz
The actor-comedian Ashwin meets baker Rebecca and things couldn't be sweeter. Their equation and the absolute blend of progressive minds make them a perfect couple. When reached out to Ashwin to know if we can tag them as 'feminist couple', he said, ​"Well, I wouldn't necessarily put that term on a marriage, especially ours. As far as I'm concerned it's an equality and balance between the two of us. There will always be constant adjustments and that's fine."
That's right India...Carry on filing FIR's against Comedy shows while this is the real problem you should be tackling http://t.co/0qektUAmCr

— Ashwin Mushran (@ashwinmushran) February 7, 2015
"The strange thing is that my parents brought me and my sister up as absolute equals. Which was passed on to pretty much everything else in our adult lives. So, I never even thought about till it started getting discussed so much, "Ashwin hailed.
The power couple. Laxmi Agarwal was a jovial 7th grade student when she was attacked with acid in 2005. Her courage helped her survive the attack and her internal scars were healed by partner Dixit. Then Pihu was born in 2015 and everything was changed.
Also read: How Kangana Ranaut's sister Rangoli, an acid attack survivor inspires
"Laxmi was quite apprehensive in the beginning about how Pihu would react to her. But I tell her she's such a brave person and has done so much to bring attention to the cause and to help other survivors that Pihu will be proud to have her as her mother. Pihu is growing up among brave women. Hopefully, she will not need to be taught about empathy. She will imbibe it on her own," says Dixit, who was a non-commissioned officer in the Indian Air Force before turned to journalism.
"I want her to be whoever she wants to be, not be encumbered by a family name," says Laxmi, the Indian Express reported.
Anushka married Virat late last year and gave us a reason to love this couple even more. Both of them have proven to be today's youth's idols. The Bollywood actor said, "I am a feminist, and I believe having the ability to make that choice is a liberating feeling. To choose to have a child or to not have the child — that choice is what makes all the difference "
She tweeted:
Choosing motherhood over career is empowering. Choosing your career over motherhood is empowering. The Freedom to CHOOSE is empowering.

— Anushka Sharma (@AnushkaSharma) July 16, 2016
READ: Why Anushka Is That One Star All Feminists Should Adore
While she was blamed for Kohli's erratic cricket performance in T20 World Cup 2016, the cricketer stood up for the actor and shut down critics. He took to social media:
Shame on people for trolling @AnushkaSharma non-stop. Have some compassion. She has always only given me positivity pic.twitter.com/OBIMA2EZKu

— Virat Kohli (@imVkohli) March 28, 2016
Mary Kom and K Onler Kom  
Each time MC Mary Kom won medals for the country, husband Onler Kom won it too. The story of the hardship of this punching couple of Indian boxing is inspiring. "I had my own destiny, but when I came to know her it changed. It's not that she is very beautiful or that she is famous. I married her for her simplicity and her willingness to be a successful sportswoman," says Onler, TOI reported.
Onler has been the backbone of the family. He also raised funds when Mary did not have enough money to take part in her first Amateur World Boxing Championship in USA, 2001, Talesofsuccess.com reported.
READ: Mary Kom Sponsors Toilets In Jamshedpur
"If there's any problem in the family, my husband never tells me about it. He says, Don't think about the children, don't think about us. You just concentrate on your training," Kom expressed.
The best gifts from my sons. Love you so much my boys pic.twitter.com/WMmroPMrsY

— Mary Kom OLY (@MangteC) December 16, 2017
The husband stood beside the Olympic bronze medallist and five-time world champion, raising their three kids when boxer mom wasn't around.
Also Read: Don't let the bronze change the colour of your heart: Mary Kom to Sakshi Malik
WATCH Sakshi and Mary Kom from SHE THE PEOPLE on Vimeo.