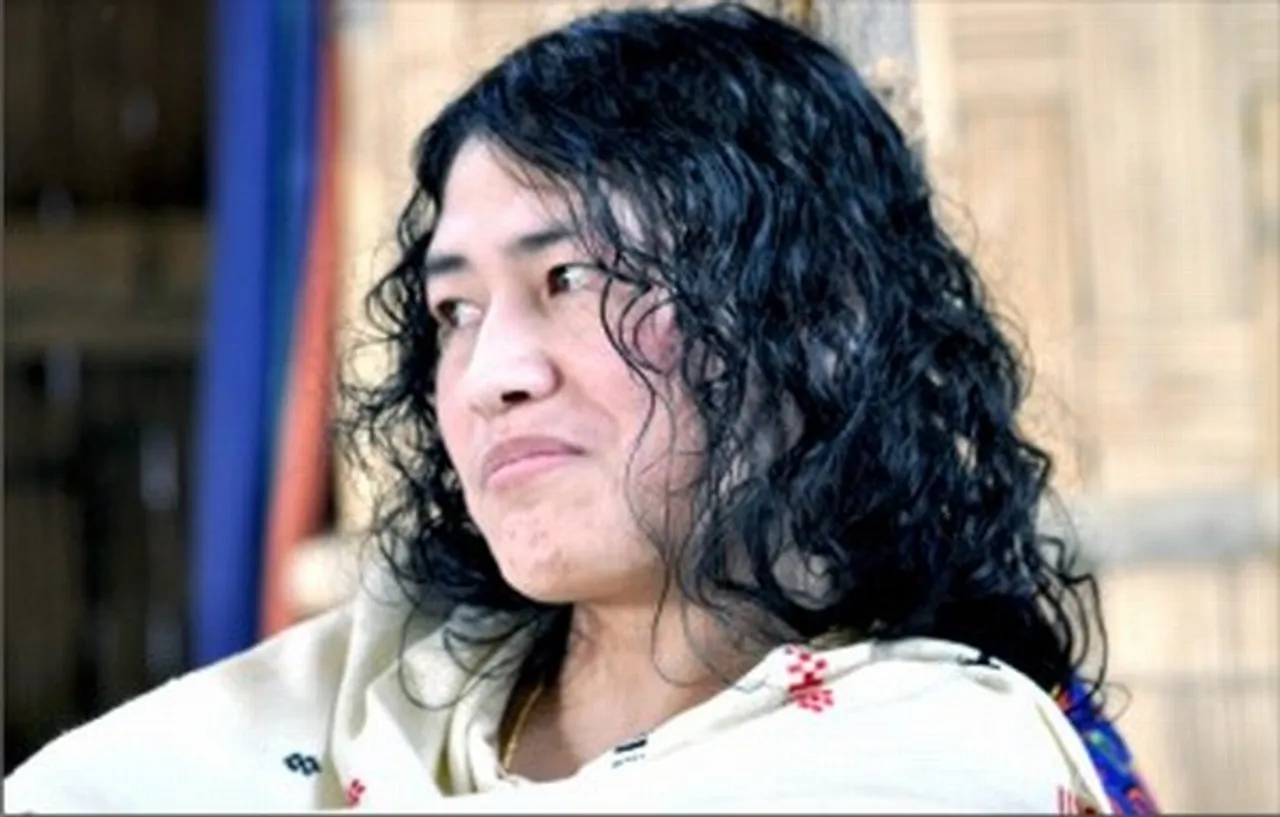 Irom Sharmila is set to appear in court today in Imphal -- having made the huge decision to end her 16-year long hunger strike against the Armed Forces Special Powers Act (AFSPA). It was a statement she made to a reporter, that apparently surprised her family, even (her mother who hasn't met her in the interim, had famously said she would meet her daughter and feed her the first morsel of food, once AFSPA was repealed...)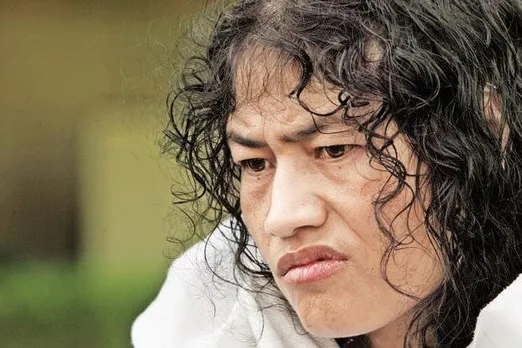 Irom Sharmila ( Picture Credit:: www.LiveMint.com / Reuters)
There's no question of the massive amount of pressure on the 'Iron Lady of Manipur', as she's known -- and her plan to tend her fast, and enter the electoral fray, as also her plan to get married, seems to have caught even her supporters in Manipur off guard. (Read this story in The Indian Express for more from Imphal).
Also read: Challenging the system: Some gutsy women
It's hard to even imagine what Irom Sharmila has gone through, often very publicly, from being force-fed by a tube, living under house arrest in JLN Hospital in Imphal, to being arrested practically every year and having to appear in court on charges of attempt to suicide -- including in Delhi, after she launched her "fast-unto-death" back in 2006 at Jantar Mantar. She was acquitted of these charges earlier this year by a Delhi court; and had the clear defence that she was undertaking a non-violent protest. (The debate over attempt to suicide charges is perhaps for another piece). And yet, the story of Irom Sharmila has intertwined the personal and political, the individual and the legendary -- so much so, that perhaps the best we can do is wait to hear more from her, on what her plans are. Just a reminder: she was just 28 years old when she began her incredibly courageous protest.
We look forward to bringing you a ground report by the incredible Anjulika Thingnam, from Imphal, later in the day.
Also Read: Six Things You Need to Know about Irom Sharmila
I asked CNN-News 18 Executive Editor, and author of Mother, Where's My Country? Looking for Light in the Darkness of Manipur, Anubha Bhonsle, how she views the latest developments.
The decision was a surprising one, for almost everyone around her. It's a decision that was possibly in the offing if one looks at her statements carefully: the anger and anguish regarding the lack of support, focus and ineffectiveness of her struggle.
There is a strong emotional texture to the decision, returning to a full-complete life. And no one can deny that Sharmila deserves this more than anyone else. At the same time, the decision is also an indication of the tragic reality of a state like Manipur where a non-violent protest of 16 years got such little public attention, political engagement.
Sharmila has to be patted (on the back) for being an independent and strong willed woman to be able to take this decision. Much has been said of her faith in democracy and electoral processes and there is no doubt many would rally around her if and when she stands for elections. The efficacy of an anti-AFSPA electoral political campaign will have to be seen, though. Sharmila calling off this fast after a 16-year ordeal with almost no tangible result rightly troubles many but it's also a sad reality of how the Indian state missed a long-really long-glorious opportunity to reach out and engage.
Q: You've also reported on the human/ humane side of the issue -- her love life, which has been thwarted by her fierce struggle. Any comments on the news that she plans to get married?   
Sharmila's personal life has been a great source of inspiration, calmness and "normalcy" to her. The friendship and love with Desmond Coutinho has been a prickly issue for many in Manipur, including close family and relatives. There has been unease at her forthrightness and honesty. And disdain that an "icon" was putting her personal happiness and life at part with AFSPA. To my understanding Sharmila sees no contradiction between wanting to get married, or being happy and her fight against AFSPA. She sees one as the extension of the other and her bid towards "normalcy" and a full life for all. 
Feature Image Credit: propelsteps.files.wordpress.com