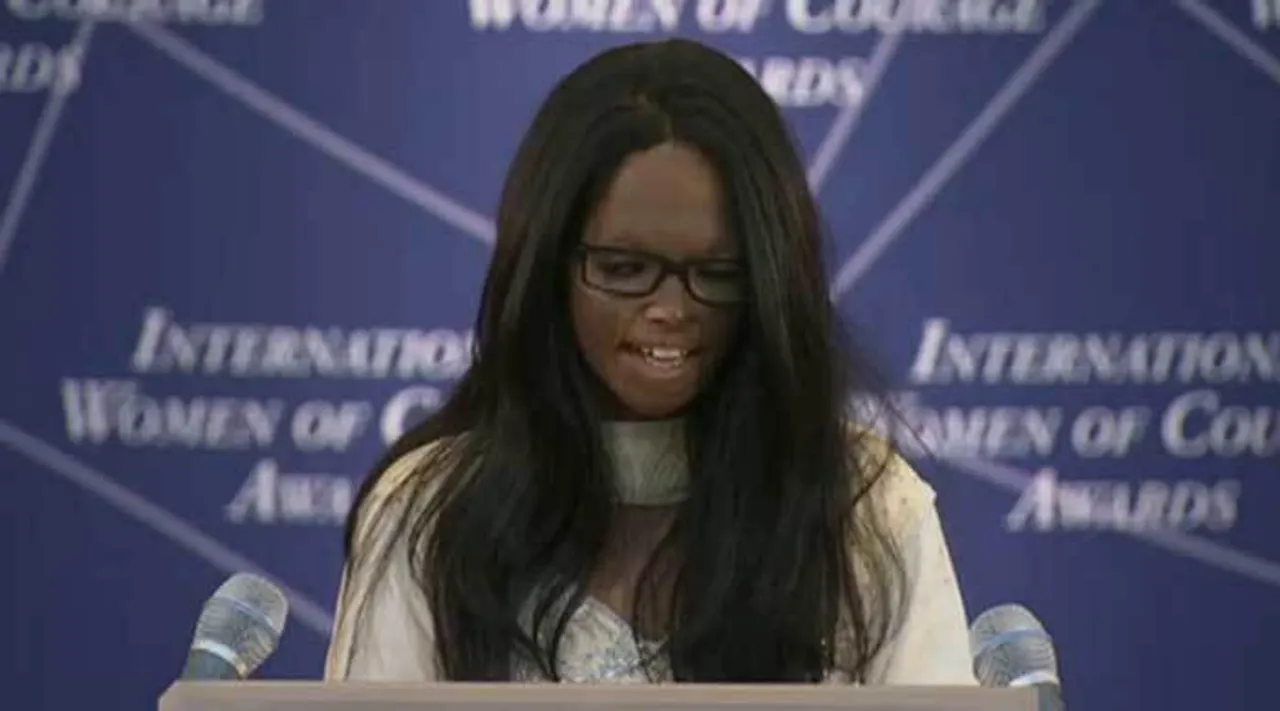 In a recent Supreme Court judgment, an acid attacker was given death sentence for attacking a 23-year-old nurse at Bandra Terminus in 2013. The heinous crime that acid attack is, it has attracted a lot attention in the recent past. An acid attack survivor, Reshma Khureshi, recently walked the ramp at the New York Fashion Week to promote awareness at an international forum. An interaction with Laxmi Aggarwal, a campaigner with Stop Acid Attacks and a survivor herself gave us a glimpse of the monstrous crime that it is and how easily acid is available in India.
"Though it has been talked about a lot now, there are still many places in India where there is no change happening," said Aggarwal during a panel discussion held by the UN Women India Youth event in Delhi.
Also read: The ardent feminist: 17-year-old Kaanchi's art for acid attack survivors
She also explained how acid attackers work. "The person who attacked me targeted my face and not any other part of my body because he knew I valued my face a lot more than any other part. Since the birth of a child, a girl is made to believe that the face is most important as it is significant in getting a good husband," said Aggarwal. She was attacked at the age of 15 by her 32-year-old relative who was madly in love with her and wanted to marry her. When she refused his advances, he along with two other men threw acid on Aggarwal's face.
Now she runs Chaanv Foundation where she counsels and empowers many acid attack victims from all over the country. She also goes and meets victims on receiving an news of acid attack. Her petition to stop acid sale got 27,000 signatures after which Supreme Court passed a law to stop the sale of acid.
But has it been really implemented at the ground-level? Aggarwal replies, "Recently in Kanpur, I initiated a campaign called 'Shoot Acid' in which me and my team went and asked for acid in grocery stores and we were surprised to see how readily it was available for a mere Rs.15- Rs.25."
"When we questioned the shopkeeper why is he selling it when it is banned? He said that the other neighbouring shop are also selling it so I must go stop them first and then come to him," added Aggarwal.
She articulated that it is not the sale of acid that is the problem; it is about our own mindset. "What we are doing and not doing is what we need to think about," she said.
The most common reason for acid attacks, Aggarwal told us is one-sided love and it mostly happens to teenage girls who are not able to tell their parents about perpetrators before the attack actually happens. They fear being grounded and their education discontinued.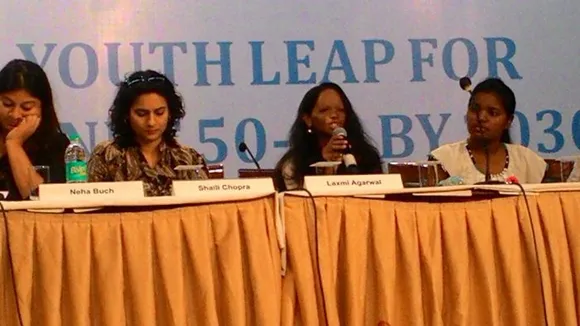 Laxmi Aggawal at the UN Women India event
We need to live like a fighter and not like a victim
"We are also counselling parents so they can be closer to their children to get to know what they are going through. Even I was not able to tell my parents about the relative as he was like an old mature entity in our house and everything he said was really valued by my parents," spoke Aggarwal.
Also read: How Kangana Ranaut's sister Rangoli, an acid attack survivor inspires
Though finding a job is still very difficult, Aggarwal lauded the effort by Sheroes hangout in Agra where only acid attack survivors are employed. "More such places where the survivors can earn their living are needed so their parents also don't consider their lives wasted and are able to look at the better side of their attacked child."
She motivated other survivors by saying that the zeal to live should come from within. "We need to live like a fighter and not like a victim."
Aggarwal's powerful views on acid attacks in India give us hope for more survivors to come out and fight against the apathy and help bring the issue down to nill.
Feature Image Credit: Indian Express