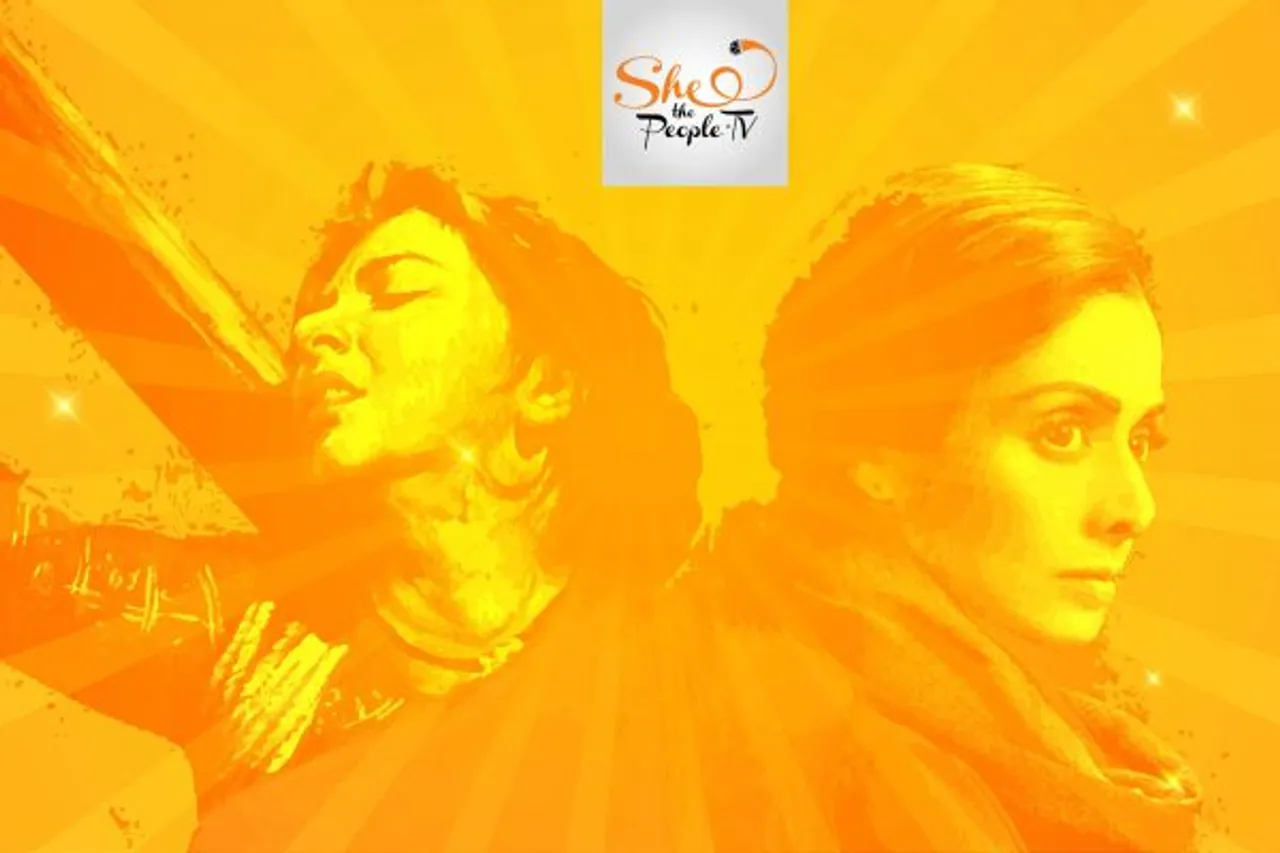 Bollywood's depiction of a 'mother' has seen tremendous change in terms of portrayal of characters, behavioural perception and the ultimate notion of what mothers really are. This, of course, is a welcoming change. A mom, in films, is no longer the person standing at the doorstep with a 'puja ki thali', waiting endlessly for her child. Today, filmy moms are flawed and messy. They're real. 
Mere Paas "Maa" Hai
https://gfycat.com/impartialwindingairedale
The ever so famous Shashi Kapoor dialogue, "Mere paas maa hai", from Deewar embodies the significant meaning of a mother's existence in one's life. Our cinema's portrayal of a mother has always been crucial in terms of how the film is held together. The God-fearing, homely moms of the last century have transformed into uber cool moms of the present times. Scenes of mothers labouring over a sewing machine have come to a halt. Today, with films like English Vinglish, Mom, Secret Superstar, Vicky Donor and Dostana, it's safe to say that there's more reality on big screen than ever.  A mother is no longer blindly worshipped, but loved and respected. More on this later, but first let's rewind a little bit from where it started and how far we've come!
The Changing Faces of Mother in Bollywood Movies
In the 1970s, actors like Nirupa Roy and Kamini Kaushal took on the responsibility of playing mom. The 1980s and 1990s saw Rakhee and Waheeda Rehman evolve from lead actors to mother roles. Now, the tears have lessened and friendliness increased. Sure, the essence, love and affection remains the same. But it was time for Bollywood to rise above all of it and show different shades that are there to a mother.
The Crying and Majboor Mother
https://gfycat.com/adeptagedasiaticmouflon
The image of a sobbing Nirupa Roy, clad in white sari, was a trademark for decades. The impression is so deep that her look is remembered even today by all generations. Rakhi's mom role in movies like "Karan Arjun" and "Baazigar" are also notable. Despite the melodrama, the acting skills of these characters are still recognised. 
The Bollywood mother wasn't always so complex. If we talk about earlier times, though there aren't much names which upheld the word 'courage', there are two which deeply left an everlasting mark. Nargis Dutt's character in Mother India, and Rekha's in Khoon Bhari Maang. Nargis, just 26 at the time, breathed the character with all her soul. Introduced as a shy bride and daughter-in-law, she becomes an epitome of strength when her husband leaves the house and she is left alone to take care of her children. The character does not even shy away from shooting her own son when he goes astray. 
For 70s, 80s, and part of 90s, most negative characters in family dramas, were either mothers or mother-in-laws. These characters were brilliantly played in a vicious manner by talented female actors like Bindu, Lalita Pawar, Aruna Irani, and more.
The Friendly Mother
Then came Reema Lagoo, with all the bindi and sindoor, as a mother in Maine Pyar Kiya (1989), Hum Aapke Hain Kaun, Hum Saath Saath Hain and more. She played a friend and confidant to her children. Also, Farida Jalal played the role of Simran's mother-cum-friend in Dilwale Dulhania Le Jayenge and was the one who stood by her daughter as a rock, even when she was getting married without her wish. These free-spirited characters were relatable to an extent.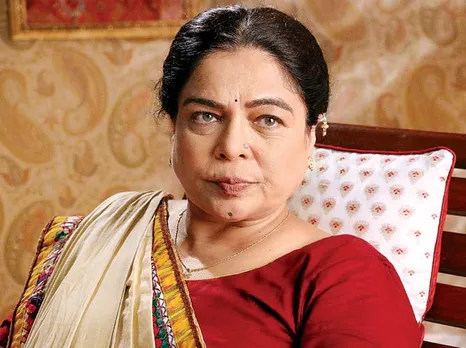 Reema-Lagoo
Photo Credit : mid-day.com
Not to forget the charming, realistic portrayal like Supriya Pathak's in Wake up Sid who tries to befriend her son with her beautifully broken English. 2007's Taare Zameen Par paved the way for Tisca Chopra's motherly character which held the essence of a mother-child relationship.
The one role which shattered the stereotyped Maa role was Kya Kehna (2000). In this, Preity Zinta plays a young unwed mother who takes on society to protect her unborn child.
Another was that of Kirron Kher in 2008's Dostana, who although with a heavy heart, was ready to accept her son's boyfriend. In 2012, Dolly Ahluwalia, as a mother in Vicky Donor, nailed her character. She is a mom who unapologetically drinks and dances at her son's wedding.
One where the mother-child relationship is in focus is Paa (2009), where Vidya Balan is seen as a mother to a child with progeria, played by Amitabh Bachchan. These are films that have tried to break the stereotype, instead of conforming to the traditional notion.
The Gen X Mother
The new age moms on-screen are cool and confident. They don't fear stepping out of the traditional lines of society to support their children.
Also seen is how the new-age mother is the best friend in films like Jaane Tu...Ya Jaane Na and Khoobsurat (the remake). She is the kind of mother you can discuss about the girl/boy you're dating. Ashwini Iyer Tiwari's Nil Battey Sannata (2015), gave us a mother who works as a domestic help and still dreams about her daughter's bright future. She even joins school, in fact her daughter's class, to educate herself.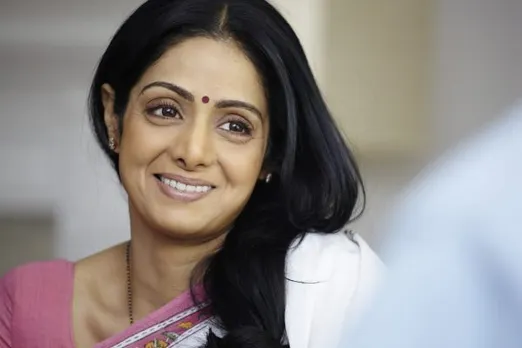 Photo credit: Wikicommons
Gauri Shinde's English Vinglish (2012), gave the audience a full fledged film based on a mother's story. We no longer needed a male actor to carry the film on his shoulders; Sridevi, with her sheer conviction, told us how! Shashi's character strives to learn English to 'fit in' in her teenage daughter's world, also rising above her husband's digs on her language issues. She triumphs in the end, subtly underlining important life lessons. 
Last year's Secret Superstar offered us a lovely chemistry between mother and daughter, Meher Vij and Zaira Wasim. The film also gave a message that people can abuse and dominate only till we allow them to do so. The film also carves out an equal-footed friendship between two distinct women. 
The Ultimate Mom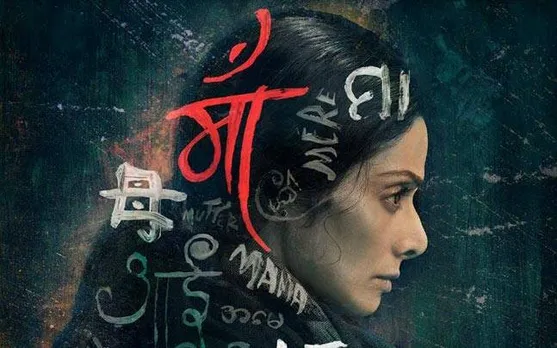 Sridevi's Film MOM (Pic Credit: Twitter)
Coming to the last leg, it was Mom (2017) that gave cinema's 'maa' a different angle. Mom, one of Sridevi's numerous path-breaking performances, gave us the story of a step-mother who loves her step-daughter to bits. She even takes law in her own hand to save her daughter's honour after the latter's gangrape. The strength, love, care and also flaws of a mother were true to character. This was Sridevi's last film as a lead actor. Mom and Sridevi will certainly remain in our memories forever.
The evolution of mothers in Bollywood has certainly been an interesting one. They're more realistic and human today. One major reason is also because cinema has stepped up to feature more women centric films. The challenge, however, is to present the new-age mom without eliminating the core attributes that define motherhood. 
Bhawana is an intern with SheThePeople.TV