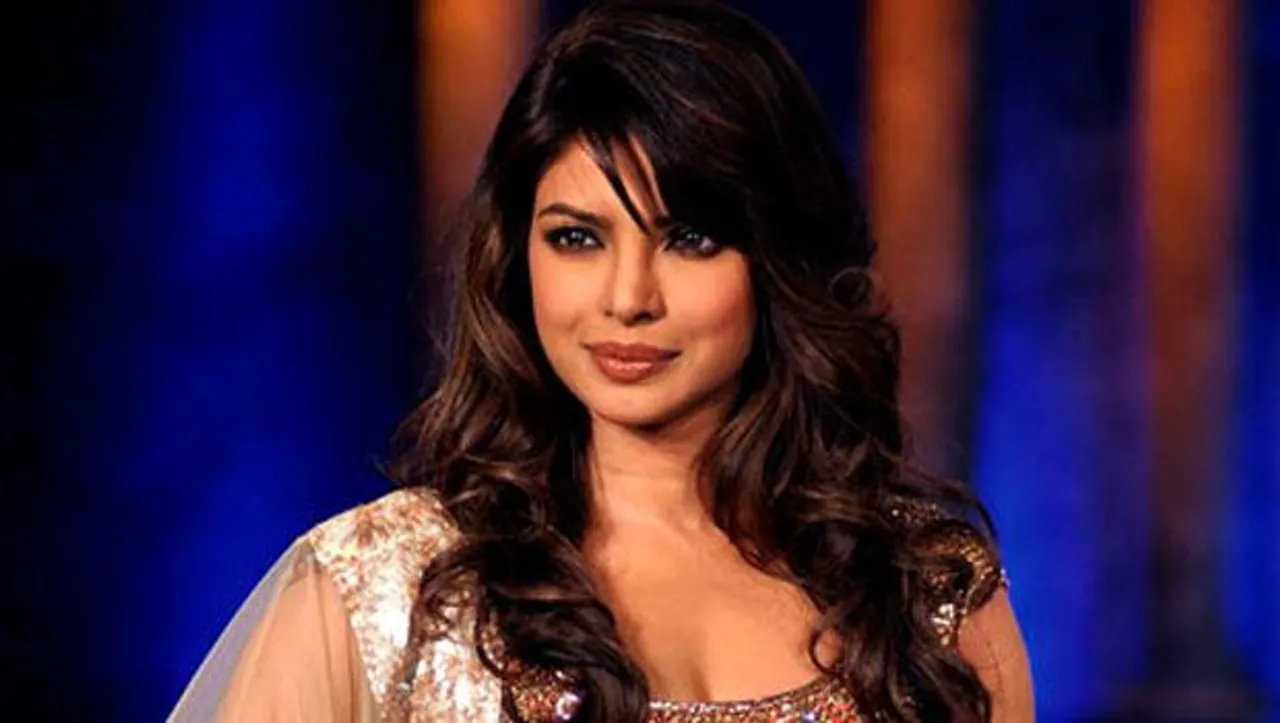 The 2017 Forbes Top 100 Indian Celebrity List brings the gender pay gap which is deep seated in Bollywood, in limelight again. This list ranks highest paid hundred celebrities in India, and Priyanka Chopra is the only woman to make it to top ten this year. Hence, it is a bit of a shock that the only woman in top ten is the one who didn't have a film released in India in 2017. The actor herself brought up this issue in a recent interview.
"I think gender pay gap is a global problem. It exists in every profession, be it Hollywood, Bollywood or the business sector where male are paid more than females. I feel it's a big problem and is not just confined to the film industry. My appearance on the top 10 list Forbes 100 celebrity list highlights the same problem," she said.
After Priyanka, actor Deepika Padukone and shuttler PV Sindhu sit at positions eleven and thirteen respectively.
So let's put things in perspective by comparing the recorded earnings of these celebrities to understand the issue. Salman Khan, who is at the top of the list, earned Rs 232.83 crore while Priyanka Chopra earned Rs 68 crore. Deepika Padukone, who actually worked throughout the year in India, and had a Hollywood release, managed to earn Rs 59.45 crore.
Not a single cricketer from the Indian women's cricket team made it to top 100, while two male cricketers Virat Kohli and M S Dhoni are in the top ten
Badminton player PV Sindhu, might be quite behind in her earnings as compared to cricketers like Virat Kohli, M.S. Dhoni and Sachin Tendulkar. But she ranks highest amongst non-cricketing sport personalities. She is followed by Saina Nehwal at rank 29 (with earnings of Rs 31 crore).
This list not only reflects our obsession with cricket and commercial Bollywood stars, it also highlights how middle-aged superstars like Salman Khan, Shah Rukh Khan, Aamir Khan and Akshay Kumar still rule the roost. Of the younger lot of actors, the female actresses are doing fairly well, with Deepika Padukone earning nearly as much as Ranveer Singh (earned Rs 62.63 crore).
This signifies two things. The older generation of actors still is more loved than the younger lot. The craze for younger actors is nothing as compared to their predecessors, who are all nearing or have crossed 50. Hence, for the younger generation, the pay check seems to come on basis of popularity and talent, rather than fan following.
The gap in earnings of female actors like Alia Bhatt (Rs 39.88 cr) and Kangana Ranaut (Rs 32 cr), is narrower with their male contemporaries like Varun Dhawan (Rs 43.5 cr) and Prabhas (Rs 36.25 cr), who fall in their age bracket
Female actors are getting meatier roles, and more scripts are being written with women in lead. Yet, the number of female actors in the Forbes Top 100 is a handful. This goes for the total number of women in the list as well.
So are we looking at a revolution in the near future, where more women would make as much money as men? Or are these observations just a mirage, and that men will continue to hog the top spots while women struggle with gender pay gap on every level and in every field? Nothing changes in a year or in fact in a decade, or even a lifetime.
Outrage and disappointment at the presence of only one woman in the top ten lists, and the sheer fact that only a handful of women made it to the top hundred is justified. But to understand why it is so, we have to consider several factors like, adulation for stars from older generation, patriarchy, gender bias and lower shelf life of female celebrities.
Female actors still have a lower shelf life than male actors
 Kareena Kapoor, who was amongst the top ten in the Forbes list in 2012 with earnings of Rs 73.46 crore, has slipped to 47th place, earning Rs 15 crore in 2017. A vital reason in her gradual fall in the list could be stigma associated with marriage and motherhood.
This preferential treatment which male actors, cricketers etc, get from the public because of their gender, deprives many talented female actors and sportswomen of both money and better opportunities and resources.
Women are now raising their voice against this gender pay gap in every field, including cinema and sports
But raising their voices is not enough, unless we actively work to change the social stigma associated with gender bias and pay gap. Male Bollywood stars and sports personalities need to endorse this cause as well. We need popular cricketers and film stars to encourage producers to pay more money to female athletes and co-stars. This payment should not be just based on popularity or gender. Instead, both the genders should be given equal resources and opportunities. Their earnings would then depend on their performance. Actor Kangana Ranaut summed this up perfectly in an interview few months ago.
"Personally, my logic for remuneration has always been that I have 365 days to work, as much as any male star. An actor's pay must be determined by the amount of work s/he does. Your gender is no yardstick for it."
In 2018, we would love to see more women in not just top ten, but in Forbes list of Top 100 Celebrities. And that will not happen, unless all of us -- men, women, actors, sportsmen -- collectively work to applaud work and contribution of women in their respective fields.
Also Read: Why it is Important For Men to Engage in Gender Initiatives
Dr Yamini Pustake Bhalerao is a writer with the SheThePeople team, in the Opinions section.  The views expressed are the author's own.