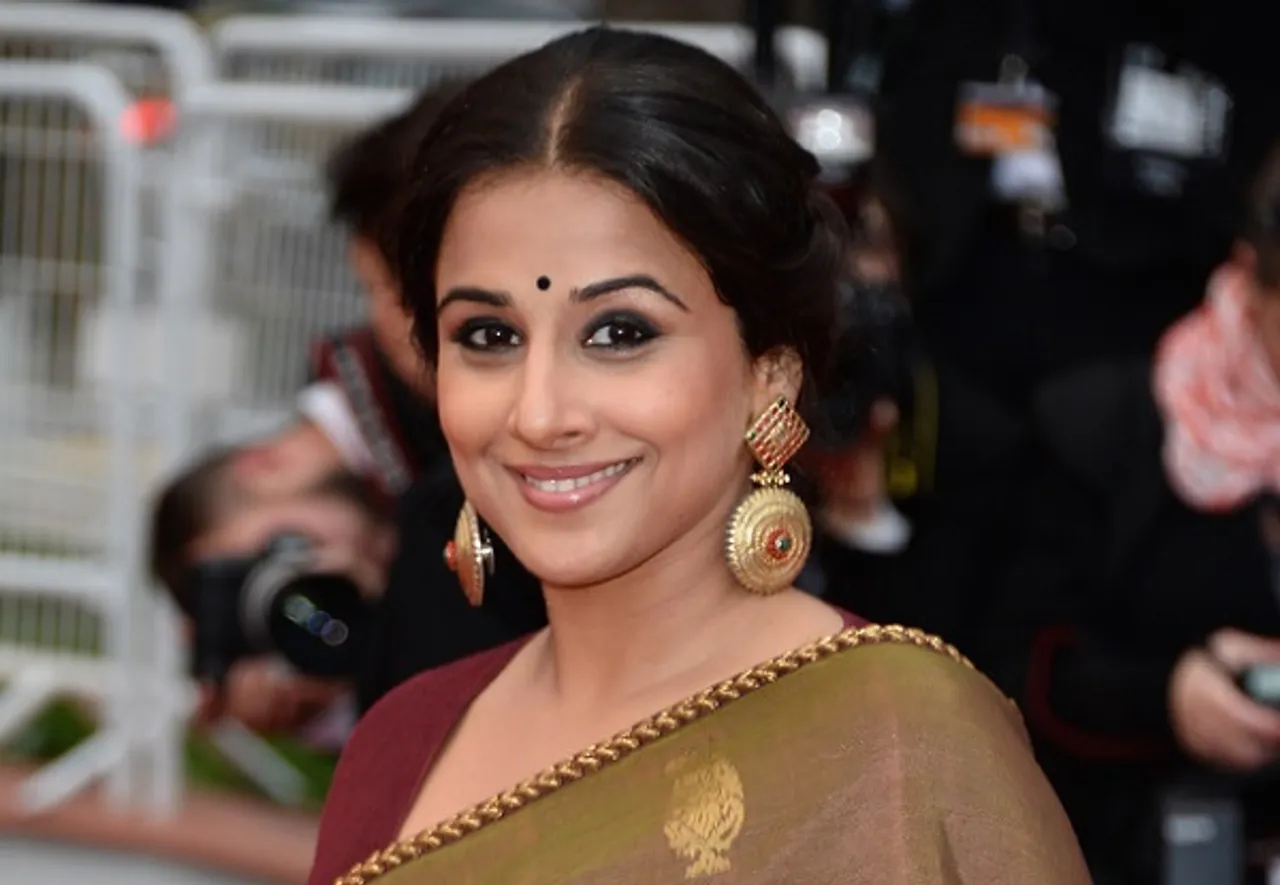 If you've been wondering where Vidya Balan is these days, or if you are distracted with the rumors of her pregnancy which keep surfacing, well you are wrong. The powerhouse performer is back with 'Te3n', a film by Ribhu Dasgupta, where she shares screen space with Nawazuddin Siddiqui and Amitabh Bachchan. Vidya essays the role of an investigative cop who is trying to unearth the cases of child abduction.
This is perhaps the first time where a female actor is playing the stronger protagonist opposite some of the most successful male actors in the industry. There have been movies with female heroes and woman-centric plot lines, but this is definitely taking it a notch higher.
In an exclusive conversation with ShethePeople.TV, Vidya shares her insights on some of the more critical aspects of feminism, as well as the sanitation campaign that she has leant her face to.
The Gender Pay Gap is an issue in Bollywood
I am more than happy to talk about it. In fact, in all fairness, there are various other actresses who come to mind. They are now commanding the fees that they feel they deserve. As far as I am concerned, I think within the kind of films that I do, I am very happy with the fee that I have got. It's wrong to compare my film to some other big ticket film. But within the context, or if you go to see the percentage vis-a-vis the budget, there are no complaints. I do think that the gap is still very big. But again change is under way.
Women-centric stories are Changing ratio in terms of absolute number
The wide spectrum of stories revolving around women is very inspiring. It is fairly encouraging to see a few female filmmakers, though not as many as we would have wanted. I would have wanted a 50-50, but then, at least today there are 10.
Problem of sanitation and how it affects women
The sanitation condition of women affects them at various levels. It is closely tied in with dignity, safety and health. So I think sanitation is primary and it has to be tackled at an expedited rate. I am so glad that the government is really going hammer and tong on this campaign.
Feature Image Credit: evartha.in