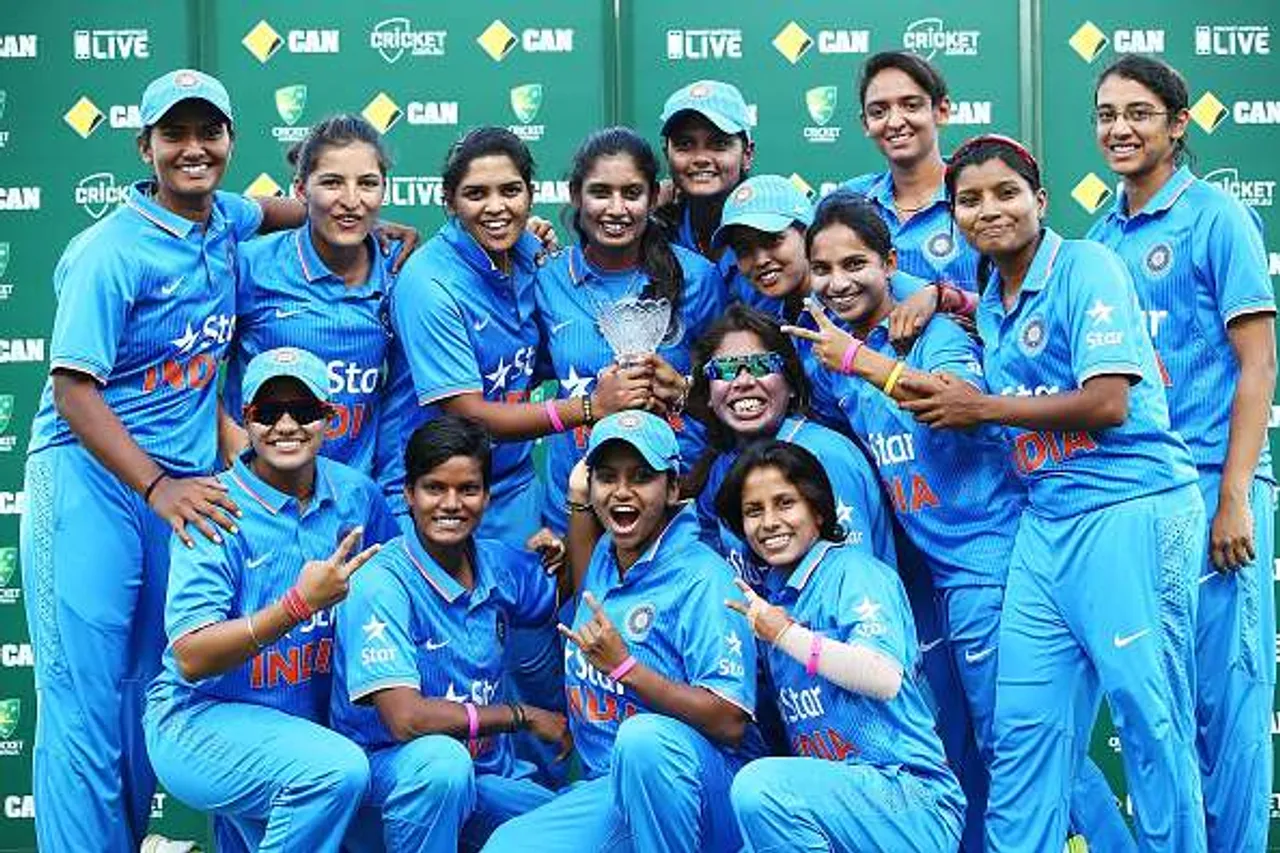 For a country obsessed with men's cricket, we have finally woken up to the existence of women's cricket and are celebrating their fantastic run in the Women's World Cup. From Smriti Mandhana's superb innings, to Mithali Raj's amazing shots, not to miss her book reading before the matches - all have been in the spotlight. The ladies, arent mincing words either especially those cheeky ones. When Mithali Raj was asked about her favour male cricketer, she quipped, "Do you ask male cricketers about their favourite female cricketers?" From the game to guts, they are full of fire.
Her 2nd ODI century and her first at the World Cup - congratulations to @mandhana_smriti on your Player of the Match award! #WWC17 #WIvIND pic.twitter.com/3cpqTSAaM5

— Cricket World Cup (@cricketworldcup) June 29, 2017
At the age of 20, Smriti is not only one of the youngest players to be featured in international cricket for women but has also bagged consecutive Player of the Match awards in her first two World Cup games. She hit her career's best score, an undefeated 106 in 108 balls, which helped India chase victory against the match with West Indies.
The Indian women's cricket team is, indeed in great form. It is then a perfect time to ask if we will indeed keep up the momentum? Great game-spirit and fans make cricket what it is but for the longest time only the men have mattered. Spotlight, media, interviews, endorsements, fan following - the men in blue have had it all. Will India finally wake up to recognise the talent of its female cricketers?
WHY NOT
Will Be Great For Indian Cricket
Opens Career Opportunities For Indian Girls Keen On The Sport
Can Lead To Creation Of League Cricket
These Cricketers Are Role Models For Everyone
Also Read: Sportswomen Who Made India Proud In 2016
Gaurav Kalra, sports journalist and senior editor at ESPNcricinfo is batting for the women's team. "England is one of the strongest team and defending champion in the tournament this year and India had beaten them fairly. An example set by the team that cohesion leads to victory. And, one of the main trait to take notice here is that Indian women have become more powerful as players, over the years, and still championing it." He notes the improvements saying the team has come a long way. "Hitting the ball to longer distance or making a boundary without a fail. And, can't really help but to applaud for the fun elements that have recently been added into the games. It drives people into the stadium which is a lot  more fun now  than it used to be in earlier games."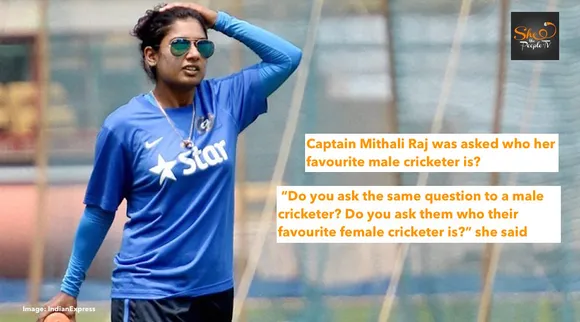 Smriti has already got a fan following. Across the stadium, people are mobbing her for pictures and selfies. "Smriti  is shining in each games and another attribute has been added in the team is that they all have become team players. Till now, partnership between Raj and Mandhana has been great and it shows on or off the field. Younger players are the backbones here. The women have become darlings of social media and there's a high possibility for Indian women to winning the title this year for sure," he adds.
Also Read: All you need to know about cricketer Harmanpreet Kaur
The women are not only giving it back on the pitch but also to stereotypical questions. Mithali Raj already took on someone who asked her about her favourite male cricketer. "Do you ask the same question to a male cricketer? Do you ask them who their favourite female cricketer is?" Raj questioned the journalist. "I have always been asked who's your favourite cricketer, but you should ask them who their favourite female cricketer is."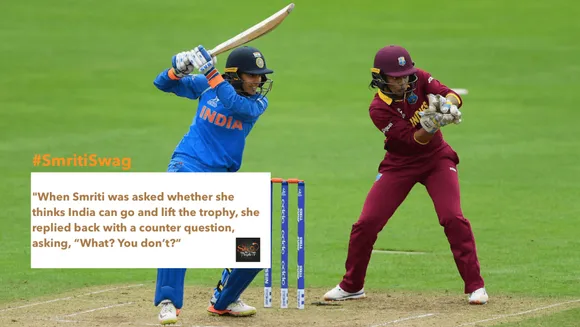 Cheers to another remarkable player, Harmanpreet Kaur, who set the record of becoming the first cricketer from the country — male or female — to play in Australia's Big Bash League. But is she a household name? Not quite. Again, have you heard of Ekta Bisht's name, or on similar recollections, Rajeshwari Gayakwad, Jhulan Goswami, Mansi Joshi's names? I bet you didn't know that Veda Krishnamurthy, Mona Meshram, Shikha Pandey, Poonam Yadav, Nuzhat Parween, Punam Raut, Deepti Sharma, or Sushma Verma play in our team? If you knew great but that's not true for most of this country.
They all are sweating day and night to make India proud, make you and me proud. But none of us can actually list out the names as quickly as we can scream out the next player's name who is next in the row after Dhoni or Virat. Let's change that. Vichitra Salotra, journalist and cricket fanatic says, "We have had fantastic women cricketers over the years. It's great to see that finally the hype and media attention is catching up to it. Will do good for the publicity and in turn sponsorships will also come for much deserved women's cricket."
We at SheThePeople hope day is near when the answer to the question of "Is Men's & Women's cricket alike in India?" would instantly be YES.
Also Read:  At last, gender parity in daily allowances for women's and men's cricket teams
Also Read: Team India Flaunts Mothers' Names On Jerseys
Join Us on https://www.facebook.com/SheThePeoplePage
Follow Us on https://twitter.com/SheThePeopleTV