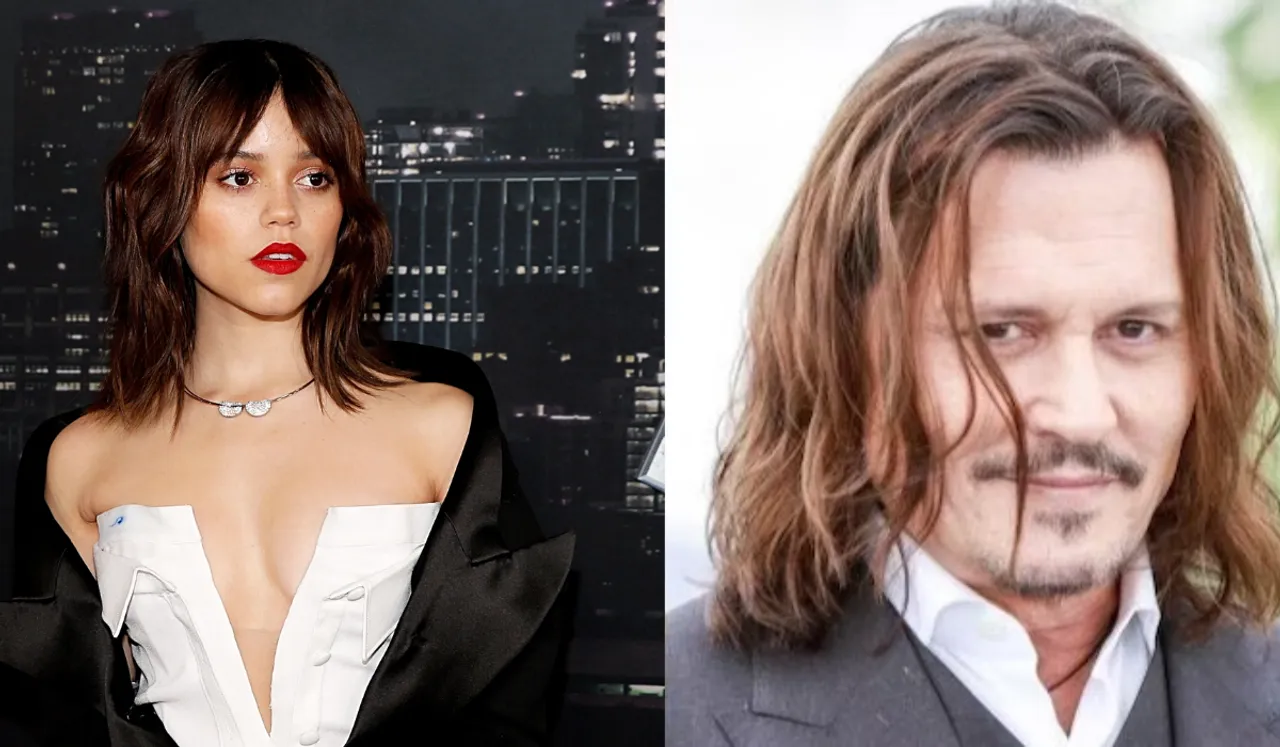 Rumours had been circulating that Jenna Ortega and Johnny Depp were in a romantic relationship. However, the actor from Wednesday has recently dismissed these reports.
Recent rumours had been circulating regarding a possible romantic relationship between Hollywood icon Johnny Depp and actor Jenna Ortega, known for her role in Wednesday.
These speculations began when a gossip account, Deuxmoi, incorrectly reported that Depp and Ortega were spotted on a date. The account also suggested the two might be collaborating on Beetlejuice 2. Notably, Ortega is 40 years younger than Depp. However, Ortega has now addressed these unfounded rumours, dismissing them as 'ridiculous.'
Jenna Ortega Shuts Down Dating Rumours With Johnny Depp
Jenna Ortega has taken a firm stance to clarify whether she is in a relationship with the actor. In an Instagram Story post, she clarified, stating, "This is so ridiculous I can't even laugh. I have never met or worked with Johnny Depp in my life. Please stop spreading lies and leave us alone."
In 2022, Jenna Ortega achieved international recognition for her portrayal of Wednesday Addams in the Netflix horror-comedy series Wednesday. Her performance earned her nominations at prestigious awards shows like the Golden Globes, Primetime Emmys, and Screen Actors Guild Awards.
 Johnny Depp Also Refuted The Rumours
Moreover, Johnny Depp also refuted the rumours through a statement provided by a representative. The statement clarified, "Mr. Depp has no personal or professional relationship with Ms. Ortega whatsoever. He has never met her or spoken to her."
Furthermore, the statement emphasised, "He is not involved in any project with her, nor does he intend to be. He is appalled by these baseless and malicious rumours that are intended to harm his reputation and career."
Johnny Depp has been in the spotlight due to his high-profile defamation case against his ex-wife, Amber Heard. He ultimately won the lawsuit he had initiated against Amber, who had accused him of domestic abuse in a 2018 Washington Post article, where she referred to herself as a survivor of such abuse.
---
Suggested Reading: Sophie Turner, Joe Jonas Reportedly Headed For Divorce