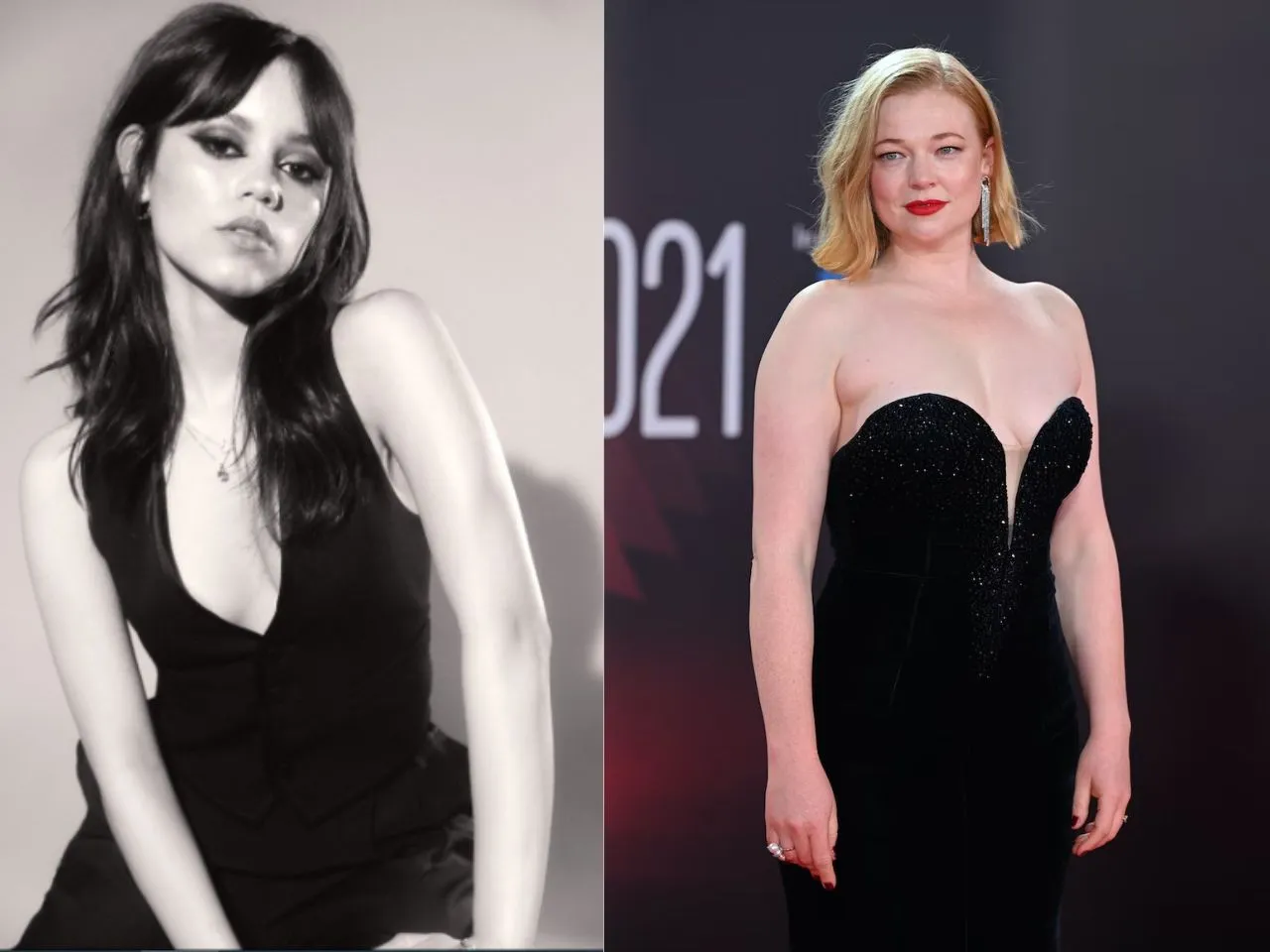 2022-23 was an year of great shows and stellar cast performances. The time has come to reward these outstanding entertainers as Emmys 2023 announced the shows and actors nominated this year and here are some names that we are looking forward to.
Emmys released the list of its 2023 nominations and the shows that received the maximum number of nominations this year include Succession, The Last Of Us, The White Lotus, Beef and Wednesday. There were many female performances that the audience loved this year and they have a mention in the nomination list like Elizabeth Debicki, Sharon Horgan, Elisabeth Moss, Ali Wong, Rachel Brosnahan, Simona Tabasco, Juno Temple and Kathryn Hahn. While all of them gave great performances, here are some of our favourites that we have our eyes on.
---
Suggested Reading: 21 Years Of Devdas: Sanjay Leela Bhansali Female Characters Were More Visible For Us
---
Emmys 2023 Nominations
Jenna Ortega
Jenna Ortega's character Wednesday Addams became immensely popular as the actor's apt cold look and idiosyncrasies found a way into the audience's heart. This is not only her first ever Emmy nomination but the 20-year-old is also the second youngest female lead actor of a comedy series to get an Emmy nomination. This is befitting of the fact that from her dresses to her dance from Wednesday, everything was an iconic trend.
Sarah Snook
Succession has the spotlight on it this Emmys as the show has the maximum number of nominations, a total of 27. Out of these, the nomination of lead actor Sarah Snook is what we are hopeful for. Her character Siobhan 'Shiv' Roy is one of audiences' favourites as the only female heir to Waystar RoyCo is a real girl boss. From elections to board meetings, she has done it all, that too while being pregnant. 
Jennifer Coolidge
The White Lotus is the drama series with 23 nominations this Emmys and more than the lead nominations, we are excited for Jennifer Coolidge's supporting character Tanya McQuoid. The actor gave a touching speech on her Golden Globes win for her character and highlighted the turmoil that older female actors in Hollywood face as projects start decreasing and so does their relevance.
Aubrey Plaza
Another strong female character from The White Lotus, Aubrey Plaza's Harper Spiller represents modern-day independent women who don't want to be reduced to trophy wives. They want to have a life of their built by their own efforts and get the respect they deserve. As the show progresses, the audience learns the complications of female friendships along with Harper which is really interesting.
Bella Ramsey
Bella Ramsey is nominated for best female lead Emmy for The Last Of Us, the American drama series that got 24 nominations for Emmys. 19-year-old Game Of Thrones star Ramsey played the role of Ellie in The Last Of Us, a 14-year-old lesbian who is strong and defiant yet playful and the only one with immunity against Cordyceps. Her character is one of the audiences' favourites from the show as well as the video game on which it is based.