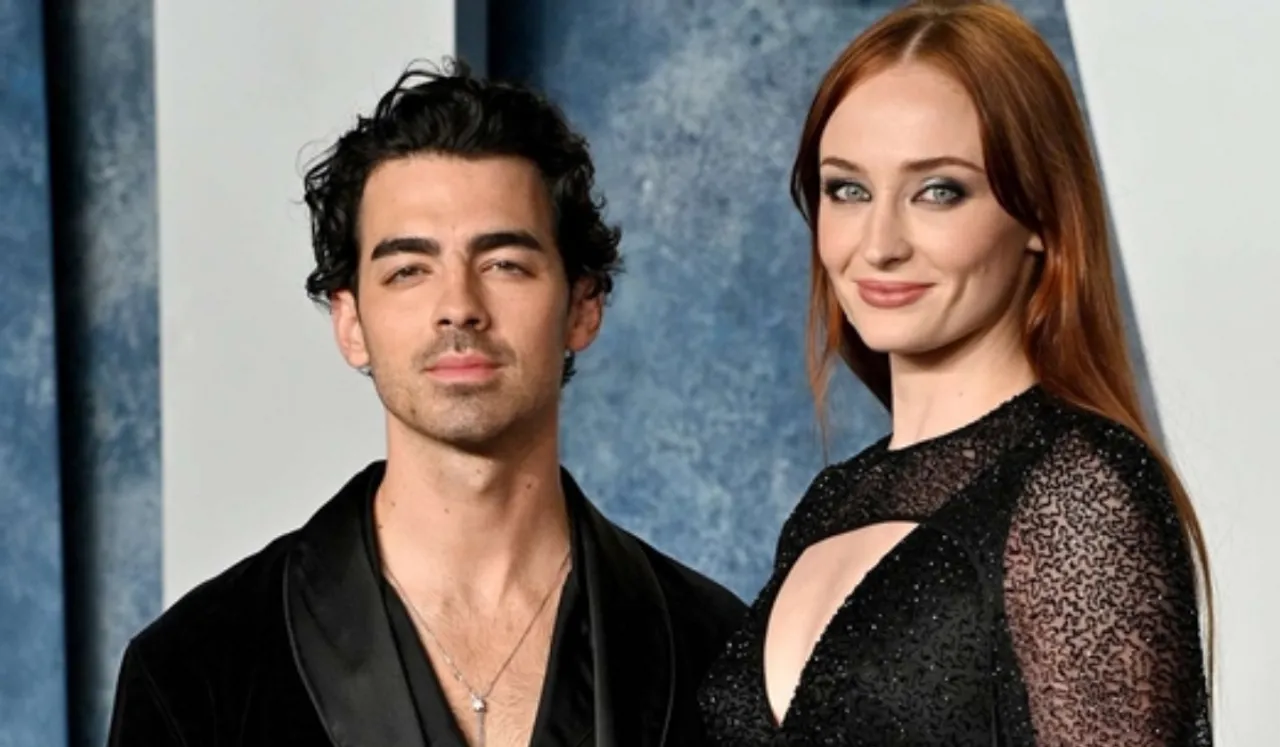 Joe Jonas and Sophie Turner's marriage is allegedly going through a rough patch, with the possibility of divorce looming. The couple has been grappling with "serious problems" for the past six months.
TMZ reports suggest that Joe Jonas and Sophie Turner are currently experiencing a challenging phase in their relationship, with divorce becoming a potential outcome. According to sources close to the couple, Jonas has been in discussions with divorce attorneys in Los Angeles, considering the possibility of ending his marriage to Turner.
Insiders have revealed that the couple has been dealing with "serious problems" for around six months. This revelation has surprised many, as they have been spotted together at public events and have appeared to support each other, such as Sophie cheering Joe on during his recent tour.
Joe Jonas's Wedding Ring Dilemma Raises Eyebrows
The couple recently sold their Miami mansion, a move that could be motivated by a profitable real estate deal rather than a permanent departure from the location. Additionally, one noticeable sign of strain is Joe's decision not to wear his wedding ring, a detail that often attracts attention in celebrity circles. However, contrary to the ongoing divorce rumours, Joe Jonas was then spotted wearing his wedding ring just hours later at the Jonas Brothers' concert in Austin, Texas.
Fan Reactions:
Several images of Joe performing on stage emerged online on Monday, showing him donning his wedding ring on his ring finger. In response to the photos, a fan expressed the possibility that they might not be heading for divorce. Another comment suggested that he might be hoping for a reconciliation. Someone inquired if they had rekindled their relationship, while another social media user encouraged Joe to put the idea of divorce aside.
Joe Jonas wears his wedding ring at the Jonas Brothers' show tonight in Austin, Texas. pic.twitter.com/edDtvPmNko

— Pop Crave (@PopCrave) September 4, 2023
In response to the news of Joe Jonas and Sophie Turner's separation, a user on X (formerly known as Twitter) expressed their astonishment, stating, "Joe Jonas and Sophie Turner are getting a divorce? What's happening in 2023? Another individual added, "Joe Jonas and Sophie Turner getting divorced? It feels like true love is fading away." Furthermore, someone shared their disappointment, saying, "Joe Jonas and Sophie Turner getting divorced? It's disheartening to see that true love is becoming scarce. Ryan and Blake are my last hope now."
Joe Jonas, Sophie Turner's Relationship Timeline:
The couple first started dating in 2016. Their rapid and passionate love story resulted in an engagement in 2017, followed by an impromptu wedding in Las Vegas in 2019, immediately after the Billboard Music Awards. Since then, they have embarked on the journey of parenthood, celebrating the arrival of their first child in 2020 and their second in 2022.
---
Suggested Reading: 'You Are A Magnet:' Priyanka Praises Nick, Shares Pics From NY Concert