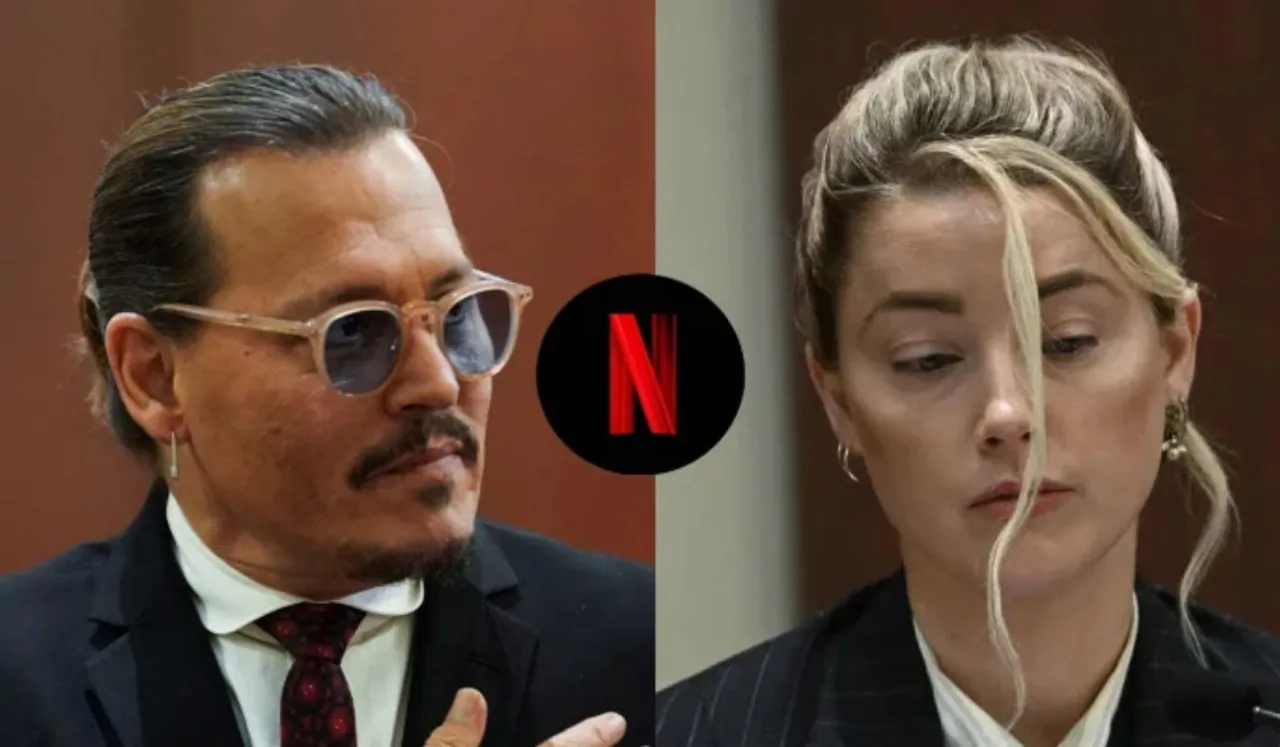 Last year, Hollywood A-list stars Johnny Depp and Amber Heard served trial in a defamation case suing Amber Heard for defaming Johnny Depp. The trial was won by Johnny Depp, as the jury ordered Heard to pay $10 million to Depp.
The trial was nothing less than a courtroom drama that was already streamed on Youtube and other streaming websites, which led to many opinions on the Internet, and now Netflix's docu-series on the same has divided the internet all over again.
Depp Vs Heard Twitter Review:
As Netflix's docu-series has nothing new to bring to the trial that has already been streamed on Youtube and other websites, users called out, "If you think your life stinks and couldn't get any better, know that people still care about Johnny Depp vs. Amber Heard. Feeling better now?" Another user called out that the editing of the trial was "so bad."
Since they want to remember the trial, how about we bring back all the gems that the trial provided? 
I'll start!

Here's Amber own therapist confirming she's a violent psycho who was proud to punch Johnny if she felt disrespected or if he wanted to leave to prevent a fight. pic.twitter.com/ELuGNXQVY6

— Princess Consuela Bhammock 🪐 (@PrinConsuella_) August 15, 2023
Many other Depp supporters now Tweet #BoycottNetflix, upset about the series twisting case and making it empathetic towards Heard. One user pointed out that the series tries to be empathetic towards Heard but ends up making her seem more stupid, calling the series "pro-Heard."
The jury ruled that Heard's op-ed references to "sexual violence" and "domestic abuse" were false and defamed Depp with actual malice#JohnnyDepp#JohnnyDeppIsASurvivor #JohnnyDeppWon #RespectForJohnnyDepp#BoycottNetflix#IStandWithJohnnyDepp #MenToo#Truth pic.twitter.com/Yh9j9s2XgL

— Nic✌🏼🏴‍☠️✌🏼 (@NicoleH9916) August 15, 2023
While others created the hashtag #AmberTurd, upset with the series, one user tweeted.
. @Netflix you ought to be ashamed for this new Depp v Heard "documentary." You did nothing more than try and spin the narrative in #AmberTurd's favor. It doesn't work! We watched the trial! Stop using YTers & social media as an excuse! #AmberHeardIsALiar #BoycottNetflix

— That Girl T (@mommyt7177) August 16, 2023
There were many other Twitter users who criticised the series, as one user wrote, "Absolute crock of sh*t," while some supported Heard, as one user wrote, "I don't know how anyone believed that man. Oh, wait, I know. Misogyny." Another user called the series the "most biassed manipulation of the truth."
Some other Twitter users pointed out that the series is based on public reviews of influencers and streamers only. As one Twitter user wrote, "I've seen Asmongold's mug twice now."
The Twitter verdict might give a sense of distasteful experience to the audience on both ends, but it is still too early for the verdict. If you missed the trials, you can now get a quick look at the events through Netflix's docuseries streaming on the platform.
---
Suggested Reading: How Johnny Depp Verdict Can Discourage Abuse Survivors From Speaking Up