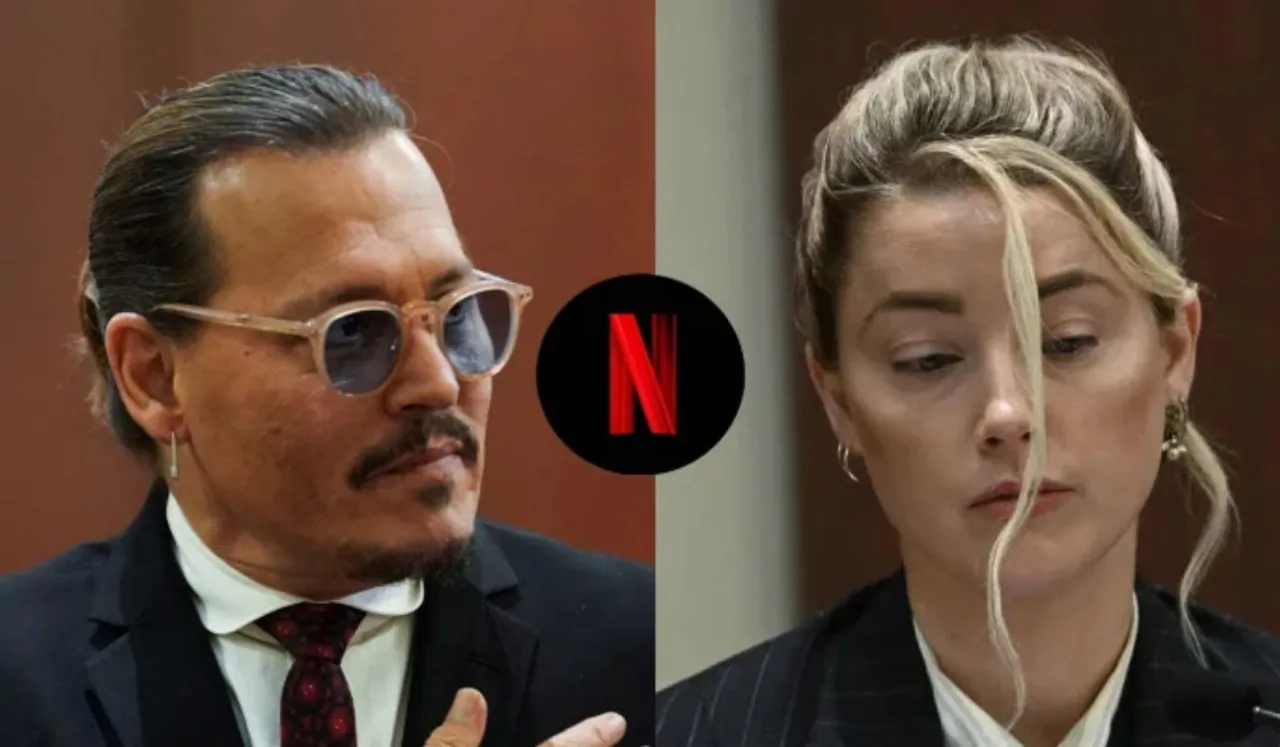 When watching Netflix's Depp v. Heard, one is immediately taken back to the weeks between April 11 to June 1, 2022- when the wider public were invited to join in, judge, and make content to post online out of the Depp v. Heard defamation trial. But on closer inspection, this is exactly what Netflix's latest docuseries is, with no nuance. 
Netflix's Depp v. Heard, a three-part docuseries about the titular defamation trial, is simply a reproduction of scrolling through your phone on social media when the trial was live, watching countless people on the internet offer their judgement and analyses as 'experts'. It adds nothing new.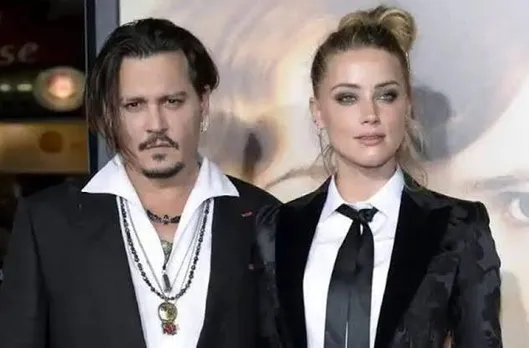 Depp v. Heard: A Trial By Social Media
Depp v. Heard was more a trial by social media than anything else- and that statement is accurately represented in the docu-series. We see exactly what we remember seeing online from the trial itself- an endless barrage of body language 'experts' analysing Amber Heard, podcasters supporting Johnny Depp, and live footage from the court case, with Depp and Heard's testimony providing much of the narration throughout the series. There are no journalists, no domestic abuse survivors, no experts here- just an endless slew of Tiktok viral moments. 
A lot of the information that we see on social media, especially regarding the  Depp v. Heard trial, is wildly incorrect and misogynistic. In combination with the live footage, and with no real experts to narrate and speak, the documentary isn't really a documentary- it's a reliving of that era on social media with no nuance. In watching the docuseries, netizens are forced to relive the sordid details of actor Johnny Depp and Amber Heard's marriage- from its blissful beginnings to its bitter aftermath- and its prominence everywhere on the internet, from courtroom footage and news reports, to TikTokers and Instagram users posting their own analyses of the case online.
A Lack of Sensitivity
For many domestic abuse survivors, the verdict of the case was harrowing- it proved that women were not credible sources when telling their own story. The documentary, in a sense, lacks sensitivity to this trauma, offering us free tickets to relive this media circus again, at the cost of the mental health of many. Depp v. Heard adds nothing new to what we already know about the case, and doesn't reflect on the attitudes held against women or domestic abuse survivors. The decision to release it a little after a year post the verdict is also suspicious, and makes the whole documentary look like a poorly produced money grab.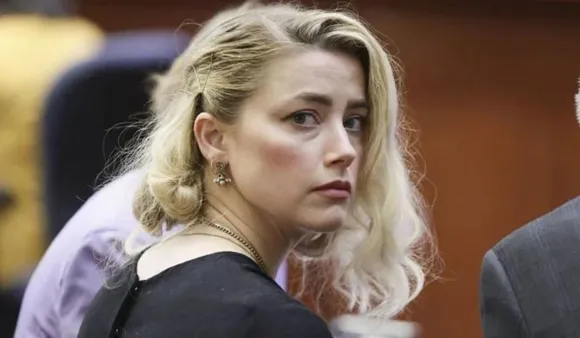 The documentary is a break from the high standard most Netflix documentaries are at. They tell the stories of people and of events, of the rise and fall of sports teams and public figures, with dignity- respecting the family and friends of everyone involved. Netflix has shown us that documentaries can be sensitive to trauma and still be insightful. Documentaries give us a new perspective on the world through the niche context of what they're about, and many documentaries produced by Netflix do this brilliantly. None of that is evident in Depp v. Heard, which makes it quite unlike any documentary or docuseries Netflix has produced.
Netflix Documentaries
Amongst other things, the streaming giant has produced a large number of documentaries and docu-series, with many of them being critically acclaimed, like Our Planet and Miss Americana. Netflix documentaries and documentary series often span a large variety of genres and stories, with most of the more successful ones being based on the life of a public figure, or a famous scandal. In most Netflix documentaries, you are taken along the narrative as it progresses with a host of different characters- people who knew the person/thing the documentary is about, journalists who wrote about the story as it happened, and other sources. While documentaries aren't unbiased, Netflix's expert usage of witnesses and experts in its documentaries make you feel like you're watching something important- and learning something from it. 
A 'Wild Wild' Story
Take, for example, Wild Wild Country. A 6-part documentary series about the Rajneesh movement, the docuseries elegantly tells the story of the Indian mystic Bhagwan Shree Rajneesh and his closest followers, including Ma Anand Sheela, and their fight against American authorities to keep their commune in the middle of Oregon, USA. It documents the beginning of the Rajneeshee movement, its success with the commune, and it's eventual downfall. I don't want to give many spoilers, but it's a wild story- one which will leave your head scratching as to how such horribly bizarre things could have happened.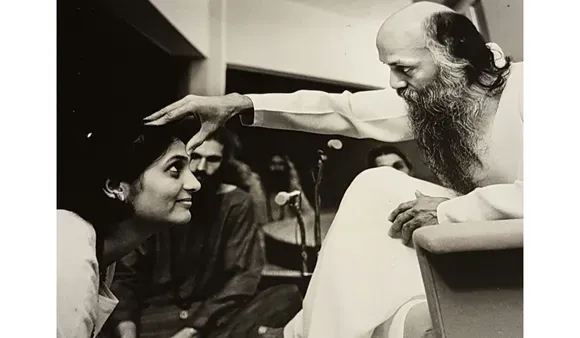 The docuseries brings in followers and critics of the movement, journalists who wrote about the Rajneesh movement in its time, former followers who lived in the commune, and people who lived in the surrounding areas to narrate their experiences. Through careful editing of all these stories, we get the larger picture surrounding the Rajneeshee movement, and with this large cast of narrators, we get multiple different perspectives into the movement itself.  In fact, this is a common feature in most, if not all documentaries- Netflix's Madoff: The Monster Of Wall Street interestingly re-enacted the very scenes being narrated by the speakers it featured on the documentary series. 
Suggested Reading: Depp Vs Heard Back In Talks After Netflix Documentary: Twitter Reacts