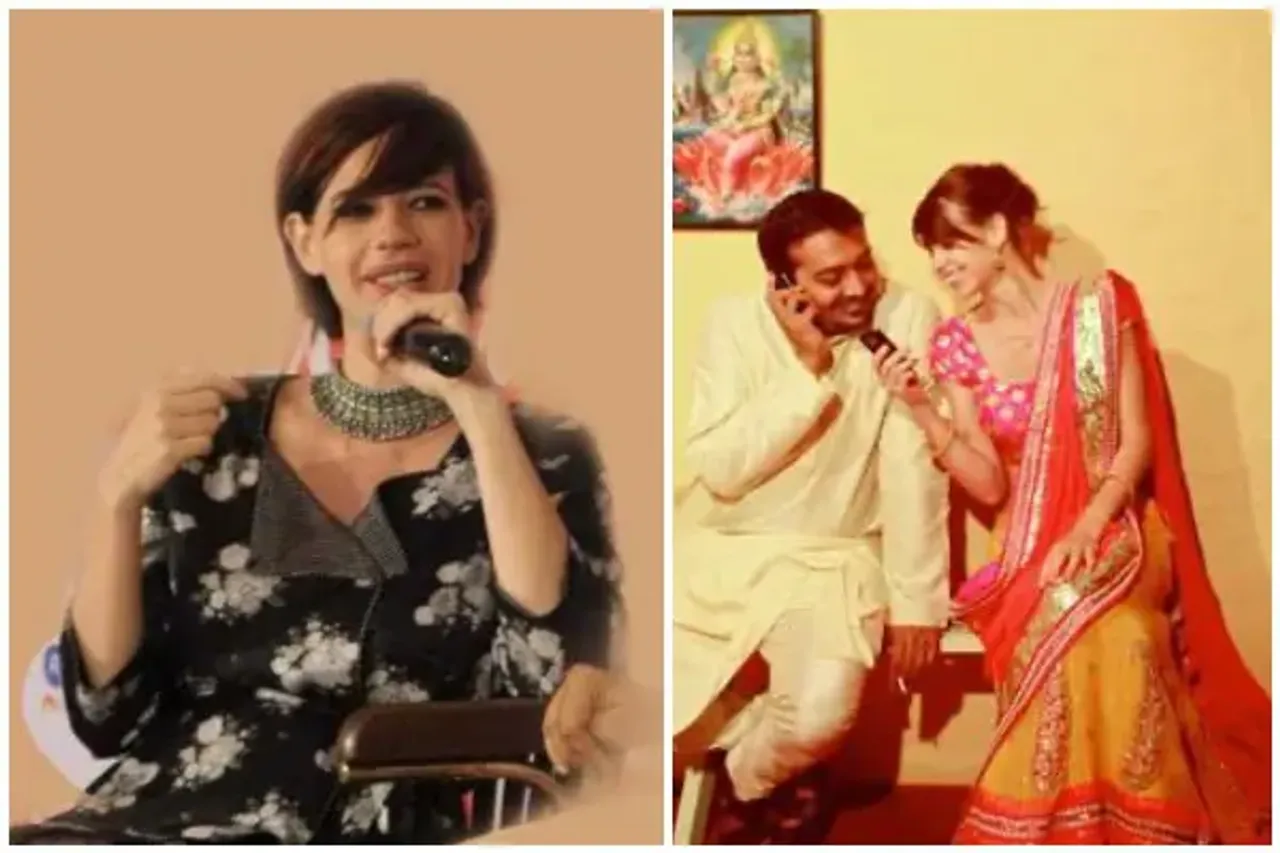 From ex-wife Kalki Koechlin to Radhika Apte, women in Bollywood have spoken out in filmmaker Anurag Kashyap's defence. On Saturday, actress Payal Ghosh accused Kashyap of sexual misconduct. She alleged that he had sexually harassed her in 2014. Now Koechlin, his ex-wife has come out in support of him on social media. She called Kashyap a champion of women's rights, both on and off-screen, who never discriminates. "Trolls toh troll karenge (trolls will troll)," Koechlin wrote in her tweet. Koechlin and Kashyap were married for four years and they parted ways in 2015.
In her statement, she directly addressed Kashyap and stressed, "Don't let this social media circus get to you, you have fought for the freedom of women in your scripts, you've defended their integrity in your professional space as well as in your personal life."
Koechlin further added, "I have been witness to it, in the personal and professional space you have always seen me as your equal, you have stood up for my integrity even after our divorce, and you have supported me when I felt unsafe in a work environment even before we got together."
She did not mention Ghosh's name directly, but indicated that the claims that he "forced himself" on her are "false". Koechlin added, "This strange time where everyone gets to abuse one another and make false claims without any repercussions is a dangerous and repulsive one. It is destroying families, friends and countries. But there is a place of dignity that exists beyond this virtual blood bath, a place of paying attention to the needs of those around you, a place of being kind even when no one is looking, and I know you are very familiar with that place."
Here's a list of women from Bollywood who have come out in support of the director Kashyap.
Aarti Bajaj
Kashyap's first wife and film editor Aarti Bajaj also posted a message on social media backing him. "First wife here... You are a rockstar @anuragkashyap10. Keep empowering women as you do and the safest place you create for all of them," Bajaj wrote.
Calling Ghosh's allegations as "cheapest stunt", she further added, "If everybody spend that energy which they use in hating others constructively this world will be a better place."
Taapsee Pannu
Taapsee Pannu came out in support of the filmmaker in an Instagram post saying, "For you, my friend , are the biggest feminist I know. See you on the sets soon of yet another piece of art that shows how powerful and significant women are in the world you create :)" She played the lead in Kashyap's film Mannmarziyan.
Read about the case's background here
Also Read: Payal Ghosh says Anurag Kashyap 'forced himself on me' Smriti Irani makes statement
Tisca Chopra
Chopra tweeted:
To know my friend @anuragkashyap72 is to know generosity, honesty and decency at its core .. even a cursory look at his work reveals his worldview on women .. don't know a bigger supporter of talent, men or women ..

— Tisca Chopra (@tiscatime) September 20, 2020
Radhika Apte
Actress Radhika Apte too sent out a message to "one of her closest friends" Kashyap. The actor worked with him in Lust Stories. She added that she always felt "immensely secure" in his presence and highlighted the fact that Kashyap always treated her "as an equal".
Several others also showed support to Kashyap on Twitter:
Don't need Twitter to explain what @anuragkashyap72 means to many of us.

As a woman, am here to share my journey & definitely here to call out bullshit.

Let's not ruin an important #Metoo movement for some agendas! pic.twitter.com/VS97NMhmKc

— Guneet Monga (@guneetm) September 20, 2020
1/ i've known @anuragkashyap72 since 1996. he was always rebellious. he was always outspoken. he was always passionate about cinema and his friendships. he had a point of view and i often disagreed with it. that did not change our relationship. in 24 years nothing has changed.

— Hansal Mehta (@mehtahansal) September 20, 2020
Let them creep
Let them crawl
U my friend
As always stand tall
These false flag bearers of feminism....
Opportunism???
They dont honour men like u,
For their lack of knowledge in knowing know who u really are,
And claims they make,that are just so bizarre!@anuragkashyap72

— Surveen (@SurveenChawla) September 20, 2020
It is the joint responsibility of women and men both to carefully protect the sanctity of #Metooindia
It is a very very very important movement that should not be misused for any other reason but the dignity of women. @anuragkashyap72

— Anubhav Sinha (@anubhavsinha) September 20, 2020
Also Read: Ten-Year-Old Indian-Born Singer Souparnika Nair Wows Britain's Got Talent Judges