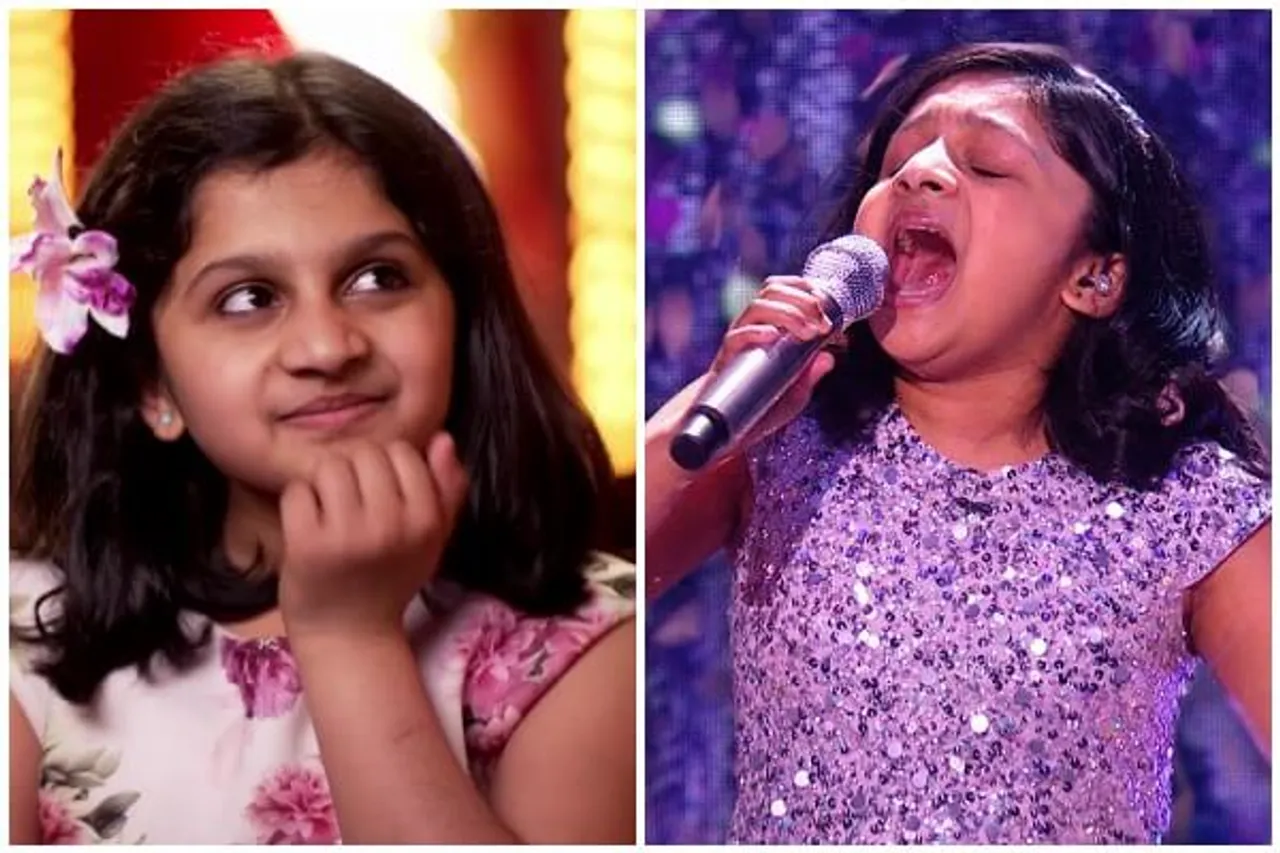 A ten-year-old Indian girl, Souparnika Nair, is the latest singing sensation of the reality show Britain's Got Talent (BGT). Recently, the judges couldn't stop gushing after her performance on Neverland by Zendaya. She has earned herself a spot in the semi-final of the UK's popular talent show.
Souparnika is just ten and making waves with her impressive voice. Her family, who hails from Kerala, moved to the UK in 2014. The kid got overwhelming applause when she appeared for the BGT audition on May 23. For her latest performance, she received a standing ovation from judges Simon Cowell, David Walliams, Alesha Dixon and Amanda Holden. She also got lauded by Congress MP Shashi Tharoor on Monday who tweeted a video of her performance and urged people to vote for her.
A ten year old Indian girl is a semi-finalist in Britain's Got Talent! To hear her amazing singing check this out: https://t.co/k33jDRpoym. And do vote for her before 10 am BST (2.30 pm IST) today! pic.twitter.com/ve4ROMzEcY

— Shashi Tharoor (@ShashiTharoor) September 14, 2020
Souparnika had begun her audition at the BGT by singing the Trolley Song by Judy Garland in Meet Me in St.Louis. To know exactly how amazing her voice is, one should go online and listen to her Never Enough performance, suggested by the power-packed judges.
Incredible performance from Souparnika Nair singing "Never Enough" which was breathtaking. #BGT pic.twitter.com/09lJ8JpBYe

— Ant and Dec OBE (@Team_AntandDec) May 23, 2020
After hearing her sing, Simon said, "I've got to be honest with you… you absolutely nailed it."
"That is a mountain of a song, and you conquered it," David said, while Alesha said, "That was an expected performance at only 10 - Souparnika"!
Also Read: Indian Farmer's Daughter Sets America's Got Talent Stage On Fire Performs Salsa On 'Tattad Tattad
Souparnika Nair impressed AR Rahman
Earlier, the AR Rahman shared a clip of Souparnika's performance on Twitter. The Oscar winner music director wrote: "Nice to wake up to this."
Nice to wake up to this💥 https://t.co/51EdsYY1iY

— A.R.Rahman (@arrahman) May 27, 2020
Also Read: Meet Aanchal Shrivastava Who Lent Her Voice For A Gay Wedding Song
About Souparnika Nair
Souparnika is the daughter Ranjitha and Dr Binu Nair from Kollam, Kerala and currently reside in Bury St Edmunds, England. Her father is a medical professional with the National Health Services (NHS). The family migrated to the UK in 2014. She got noticed when she became the youngest person ever to feature on the acclaimed BBC Big Show hosted by comedian Michael McIntyre.
At the age of nine, she performed at the London Palladium, before 2,000 people. Check out the class V student's rendition of I dreamed a dream performance:
She was inspired to take up music at the age of two and by five she started performing in school talent shows. "At the age of five, with support from primary school teachers, she performed in a school talent show. Then she started learning piano formally. In the last two years, she has performed in lots of music festivals and public concerts. At the Rotary Festival in Colchester, she was deemed the singer of the year among all age groups. She has also performed at Bury St Edmunds Christmas Fayre. The Michael McIntyre show was her first television programme, and that is a milestone," her father said, The Week reported.
"She is continuing to work hard. When she showed natural talent in Western music, we decided to promote that. Music lessons are continuing, and she wants to be a professional musician travelling around the world. She is focusing on learning new genres and songs. She is still very young, and she wants to develop her music skills," Binu expressed.
.@Souparnikanair just took us to NEVERLAND! 💫🎶

Watch her sparkle right here: https://t.co/ZVMhul1dVG#BGT pic.twitter.com/3wWStwT8rl

— BGT (@BGT) September 12, 2020
Souparnika has her own YouTube channel, a Facebook page, and she is very active on the social media platform.
Mohanlal praised little Souparnika
After her talent became a global phenomenon, Malayalam actor Mohanlal also sent her a voice message to congratulate her on the achievement. "Dear Souparnika, I am really happy and proud to hear that you have qualified for the world famous reality show Britain's Got Talent. I am amazed by your level of confidence and your talent in singing. As an Indian in general and Keralite in particular, you make us all proud. Being the first young Indian solo singer to qualify, I wish you all the success in the show and your career, and in life. Lovingly, Mohanlal uncle," he said, TOI reported.
Also Read: Money Heist's Alba Flores Speaks Telugu! Who Is This Spanish Actress?