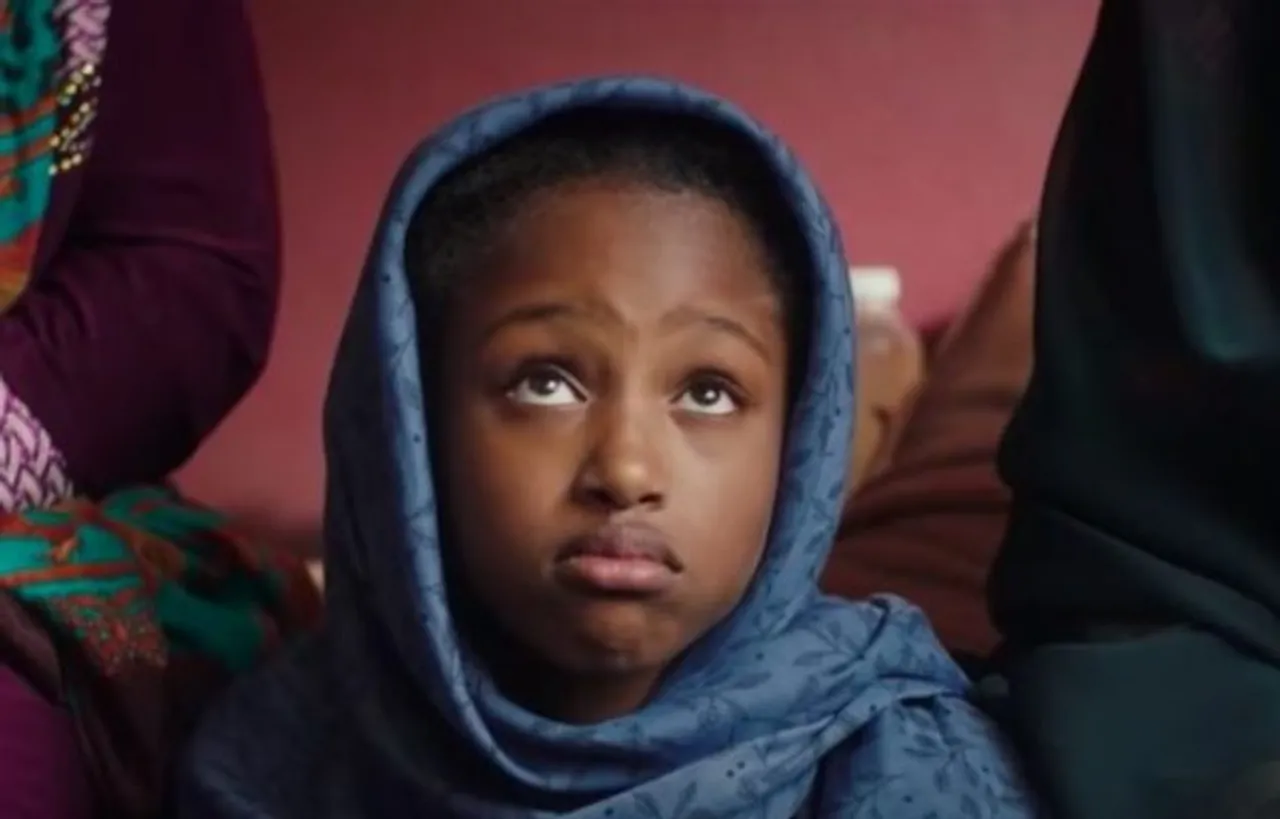 Cuties, the film that caused a furore with its poster, is out on Netflix and let me first state this loud and clear: forget what you have heard because this film is a must-watch. Cuties not only captures what it is really like to be an 11-year-old but also inspires conversations we really should be having right now about the world in which our young girls are growing up. It has a cast with a refreshingly wide range of people of colour. It is frank in its discussions about class, religion and sexuality. And despite the specificity of the main character's story—her family, background, culture and the passion— there is a heartening universality to her troubles, which makes the film immensely relatable.
Cuties is a French-language film directed by Maïmouna Doucouré. The coming-of-age comedy-drama stars Fathia Youssouf, Médina El Aidi-Azouni, Ilanah Cami-Goursolas, Esther Gohourou and Maïmouna Gueye in pivotal roles. The film had earlier premiered at the World Cinema Dramatic Competition section of the 2020 Sundance Film Festival, where Doucouré won the Directing Award.
Last month, Netflix released a promotional poster for the film, which showed young girls in bikini-like clothing dancing in provocative ways. To top off the misleading campaign, it was matched with an equally inaccurate description, "Amy, 11, becomes fascinated with a twerking dance crew" and that, in an attempt to join them, she "starts to explore her femininity, defying her family's traditions." This infuriated many, for the advertisement suggested that the film celebrates children's sexualised behaviour. To say that Netflix did a monumental disservice to this film will be an understatement. Because the subject of Cuties is exactly opposite to what was seemingly suggested: the film lays bare the difficulties of growing up as a girl in a sexualised and commercialised media culture.
Also Read: When Teenage Boys Say Games Objectify Women- It's Definitely Time to Change
The Plot
Amy Diop is an 11-year-old Senegalese immigrant who has recently moved to a small Parisian apartment with her mother and two baby brothers. Her father remains absent throughout the film but we are told that he has taken a second wife in Senegal. All we know is that they will soon be arriving for a lavish marriage ceremony, and hence Amy's mom has been banished to live in one of the children's rooms. Life inside this tiny apartment is stifling as Amy's traditional lifestyle requires that she honour her parents—and eventually as we are told, her husband — by being meek and reserved, faithful and timid. But that is until Amy meets Amelia, another girl of her age, who introduces her to a girl-gang named 'Cuties'.
Comprising of several young girls (many of colour), this gang of bad-girls strike freeze-frame flash mobs in the schoolyard to drive their teachers crazy. They talk dirty without really knowing what they're talking about and pretend to be mature according to whatever they've seen on social media. It's within this group that Amy finds her freedom and sense of belongingness. And it's with these girls that she starts to find her own sexuality. The Cuties are old enough to imitate whatever is trending but, at the same time, are too young to understand that there's something deeply wrong with a teen girl taking off her top in the middle of a dance video. Soon enough, they are also shown to be picking up similar dance routines, with Amy leading them. That they are at the mercy of a hyper-sexualised culture and its demand, is something that no one points out to them.
Conservative Patriarchal Traditions Vs Hyper-Sexualised Popular Culture
The choices that Amy recognises she has very early on in the film are merely two: either to become a woman like her mother, who is a dutifully subservient wife with three kids and a husband who's just announced he's bringing home a second wife, or copy the Cuties who are a bunch of brazen girls who wear revealing clothes to school, screech "Freedom!" in the hallways, and groove to trending dance moves after classes. The film is self-reflexive; it shows Amy's silent knowledge regarding the raunchiness and wrongfulness of these girls' actions. Yet as an audience even we feel the sense of invigoration Amy experiences while dancing with them compared to the dutiful drudgery in which her mother toils, every choice already made for her by the men of the family whom we never meet.
Yann Maritaud's cinematography deserves special mention here. When inside Amy's small home, the camera seemingly cramps the characters into frames-within-frames, always walled off by obstructed views through doorways and windows. But just when Amy meets the girl-gang, the widespread cinemascope gives room for everyone to breathe. It should be further noted that as a film Cuties doesn't try to become a cautionary tale in either direction— it neither portrays the conservatory Islamic household as bad, not does it outrightly declares the provocative dance moves by such young girls as horrifying. Instead, it simply juxtaposes the two and reveals what is common in both: all those trending twerk moves are as much dominated by male expectation as the strict atmosphere Amy is seemingly trying to flee. The young girl is merely trading one form of subsumed patriarchy for another.
Also Read: I'm Thinking Of Ending Things Is A Complex Yet Artistic Take On Romantic Relationships: Review
The Final Verdict
The brilliance of the film is that it never lets us forget that these are children. It doesn't ask us to root for the Cuties, but to understand that they're merely looking for somewhere to belong to after spending their entire lives being told they're lesser since they were born as girls. The film wants us to think about the kind of behaviour young girls are being taught to emulate in today's world, and who they're really performing for. That a young girl's mode of rebellion against one set of patriarchal standards itself becomes a trope of another misogynistic order is a tragic message that hits hard. In that way, Cuties starts an important conversation that we need to have right away, one that I'm afraid a lot of people aren't willing to have anymore, especially when it's so much easier to judge a film by its poster.
Views expressed are the author's own.