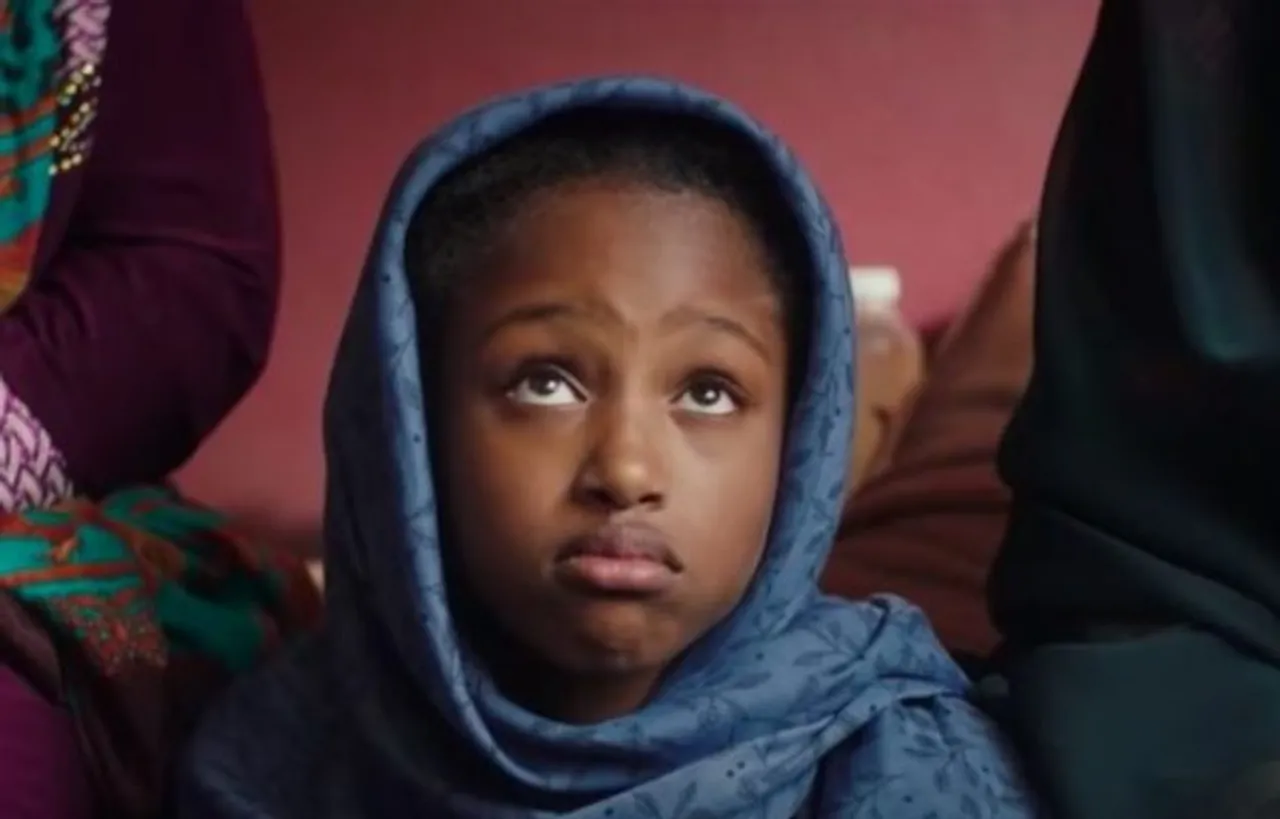 Streaming giant Netflix has issued a public apology after facing backlash for using "inappropriate artwork" to promote an upcoming French film titled Cuties (or Mignonnes). The poster, which now stands removed from their social media profile, displayed four teenage girls in skimpy crop tops and hot shorts striking provocative dance poses, which many netizens deemed as a "sexualisation" of young girls. Thousands of people reportedly even signed a petition demanding the removal of the film from the platform altogether.
In their apology, Netflix admitted that the promotion was "not OK, nor was it representative of this French film which won an award at Sundance. We've now updated the pictures and description." However, this doesn't seem to have placated users who are still fuming in the comments for the total removal of the film, Sundance winner, or not.
Additionally, the description of the film that has apparently been tweaked still misses the mark, since it controversially reads, "Amy, 11, becomes fascinated with a twerking dance crew. Hoping to join them, she starts to explore her femininity, defying her family's traditions." One user responded to this saying, "They're eleven year old girls in a twerking competition. It's not just the "artwork.""
Also Read: Teaser Of 'The Crown' Season 4 Releases; Princess Diana, Margaret Thatcher Introduced
Social Media Users Demand Removal Of Cuties
Netizens have raised valid questions about which target audience this film is meant for exactly, adding that given the content matter and picturisation, it couldn't possibly be for actual kids. Some even voiced their concerns about such films giving rise to paedophilia and child exploitation in the name of "creative freedom." One user wrote, "The sexualization of children is not "art" nor is it classified as "freedom of expression". This is disgusting & disappointing! Protect these children! STOP exploiting them!"
It is to be noted that Sundance Festival's Co-Founder Sterling Van Wagenen was sentenced to six years of imprisonment for sexually abusing a girl child, Deadline reports. Many people are using this as an example to tell Netflix that its stamp of the prestigious Sundance's seeming license of validity also doesn't hold much water in this regard.
Also Read: Millie Bobby Brown To Produce And Star In Netflix Film 'The Girls I've Been'
Why Are Children Still Being Sexualised Under The Garb Of Creativity?
The platform, and the film's makers, may protest that Cuties is a work of fiction, and therefore will not have any real-life impact except for bringing positive diversity to cinema, as far as scripts are concerned. But the fact of the matter is that films with such plotlines do have an imminent danger that can manifest off-screen. In this case, as people pointed out, the danger of encouraging paedophilia.
A lawyer testified to this in the comments below Netflix's apology, writing, "I used to prosecute child pornography cases. Criminals often had images like the one Netflix is promoting mixed in with hardcore images of toddlers being raped."
Dangers to women are often inspired by films, and this is not an unfounded argument. In 2015, an Indian man in Australia, who was reportedly accused of stalking two women over a period of one year, pleaded guilty in court with the defence that he learnt this behaviour from Bollywood films. Now in this case, if these girls' images or bodies are contorted for sexual viewing pleasure or morphed for circulation, will Netflix take responsibility?
Also Read: Dressing Up Young Girls As Married Women For #SareeTwitter Is NOT Cool
Why Are We Exploiting Children For Our Fantasies?
The discussion around using child models or portraying children as adults is not a new one. In the infamous Vogue Enfants controversy from 2011, the brand was criticised world over for projecting Thylane Blondeau, a 10-year old French model, in a "provocative" pose and look.
Then just last month when Saree Twitter gained steam, Flipkart used an extremely distasteful image of four young girls in sarees, decorated with sindoor and whatnot. It was a highly problematic use of child models, fashioning them into adult, married women.
Filmmakers, and promoters, in the case of Cuties, must realise that their actions aren't without consequences. Showing girls partaking in dance competitions and grooving to music is one thing, and showing them in deliberately tight, "sexy" clothes in poses that don't suit their age is another. The latter may inspire real-life exploitation of kids for reasons that range from money to pleasure. And to even think of the multiple levels this would be wrong on is something that should make everyone uncomfortable.
Image Credit: YouTube Screenshot
Views expressed are the author's own.