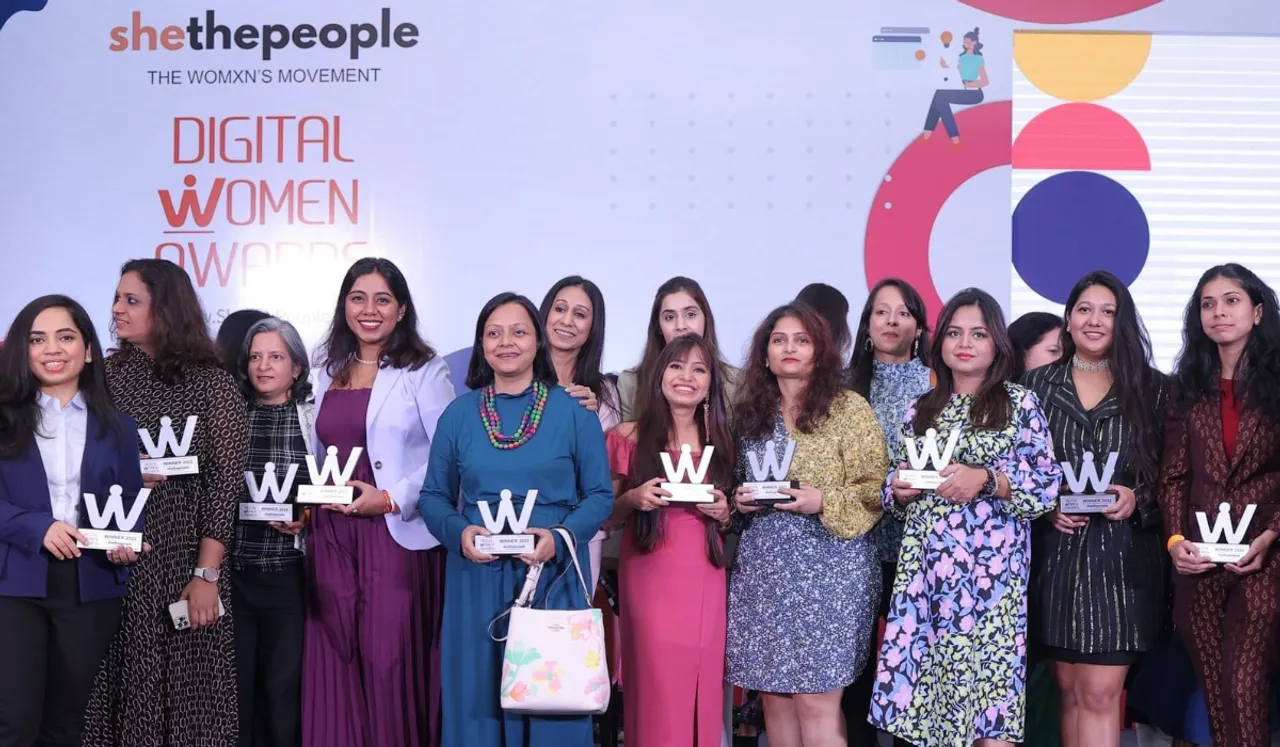 Women are leveraging digital for growth in diverse ways, one of which is through entrepreneurship. With the rise of e-commerce and online marketplaces, women are starting their own businesses and using digital platforms to reach a wider audience.
Women are able to showcase their products or services online, connect with customers through social media, and even manage their operations remotely. This allows them to expand their reach and grow their businesses at a faster pace than traditional brick-and-mortar stores.

Genesis of Digital Women Awards

Digital Women Awards were established in 2015 with a vision of celebrating and recognising entrepreneurs leveraging innovation to build on the internet. In the last seven years, we have brought a diverse range of firebrand women, all united by their success in and passion for digital from all across India. 
With a strong emphasis on talent, innovation, and entrepreneurship within the digital landscape, these awards serve as an enabling platform for women striving to make their mark in the digital world.
From Salem to Siliguri, Bathinda to Bangalore, these awards a diverse and bring entrepreneurs across big and small cities to one forum to interact and connect over shared problems and successes.


Our focus is on the growth and success of women using the internet and impacting their own lives so they become financially independent and self-reliant in more ways than one. At SheThePeople, our aim is to provide a platform to meet, engage and build skills and networks for women to reach their goals.

Shaili Chopra, the founder of SheThePeople and Gytree, is the driving force behind the Digital Women Awards. She shared her vision, saying, "We believe women are bringing alive ideas for a new India with breakthroughs in digital and tech, transforming their lives and the nation's potential. This new entrepreneurial energy is what can take India to the next level and put women at the forefront."

AI Impact and Women Entrepreneurs

Women are pioneering the evolution of technology in various ways. One key area where women are making significant contributions is in the field of artificial intelligence (AI). AI is a rapidly growing field that has the potential to revolutionize industries across the board. Women are playing a crucial role in developing AI algorithms, designing AI systems, and applying AI technologies to solve complex problems.
Their unique perspectives and diverse experiences bring new insights and approaches to AI development, leading to more inclusive and ethical AI solutions. This time at the Digital Women Awards, we have a special category for women creating impact with AI.

Key Speakers And Jury

The jury this year includes prestigious names like Masoom Minawala, Pooja Dhingra: Founder and CEO at Le15 Patisserie, Hrishikesh Kannan -  National Brand Head for RadioOne India Network, Akila Urankar: Director at Business Standard, Varun Vazir -  TV actor, Taniya Biswas - Co-Founder at Suta, Shaili Chopra: Founder at Gytree and SheThePeople.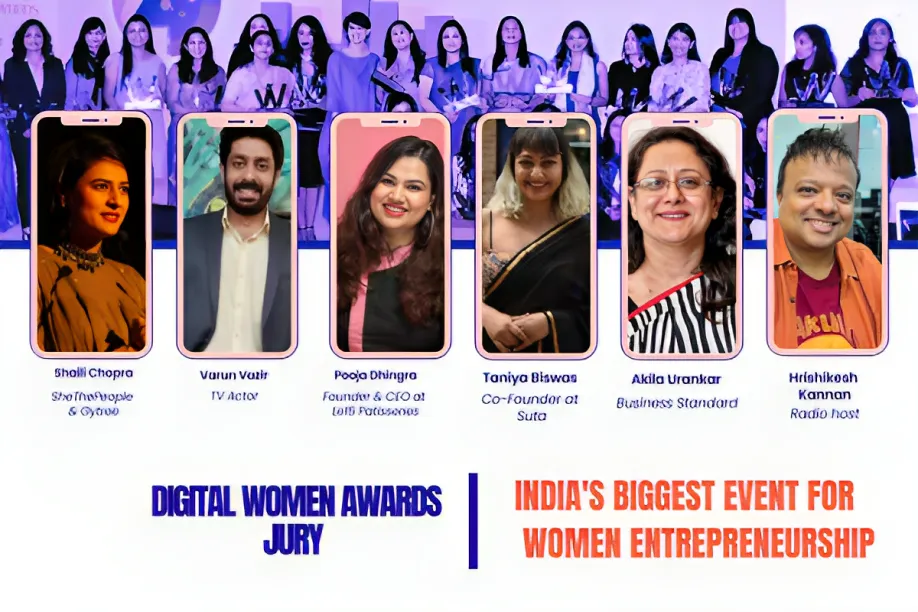 Pooja Dhingra, Jury chair this year (and a former winner), said, "I am thrilled and deeply honoured to be a part of the jury for this year's SheThePeople Digital Women Awards. It's quite a special journey for me – from receiving this award back in 2015 to now being a part of the team that decides the winners. It feels like things have come full circle."
Some of the confirmed speakers include Shri Jayesh Ranjan from the Telangana Government, MSR CEO of T-Hub, Deepthi Ravula of We Hub, Pooja Dhingra Founder of Le15, Neha Bajratya of Google, Pravallika Bomareddy, AGM, L'Oréal Paris, and top YouTube Creators among others.


In the last 8 years, the Digital Women Awards has received a whopping 170,000 applications from across India and had 1,670 amazing speakers participating in 8 editions. The awards have witnessed a remarkable reach of 5 trillion on the internet.


Rise of Digital Creators 

Women are also leveraging digital for growth by building online communities and networks. Social media platforms and online forums provide a space for women to connect with like-minded individuals, share knowledge and experiences, and support each other.
These communities not only foster collaboration and mentorship but also create opportunities for collaboration and business partnerships. By leveraging these digital networks, women can expand their professional connections and access new opportunities for growth.

At the Digital Women Awards, meet top creators from YouTube and learn how to scale yourself to success, one tech innovation at a time. 
---
Suggested reading: Digital Women Awards Return With The Focus On 'Access To Success'