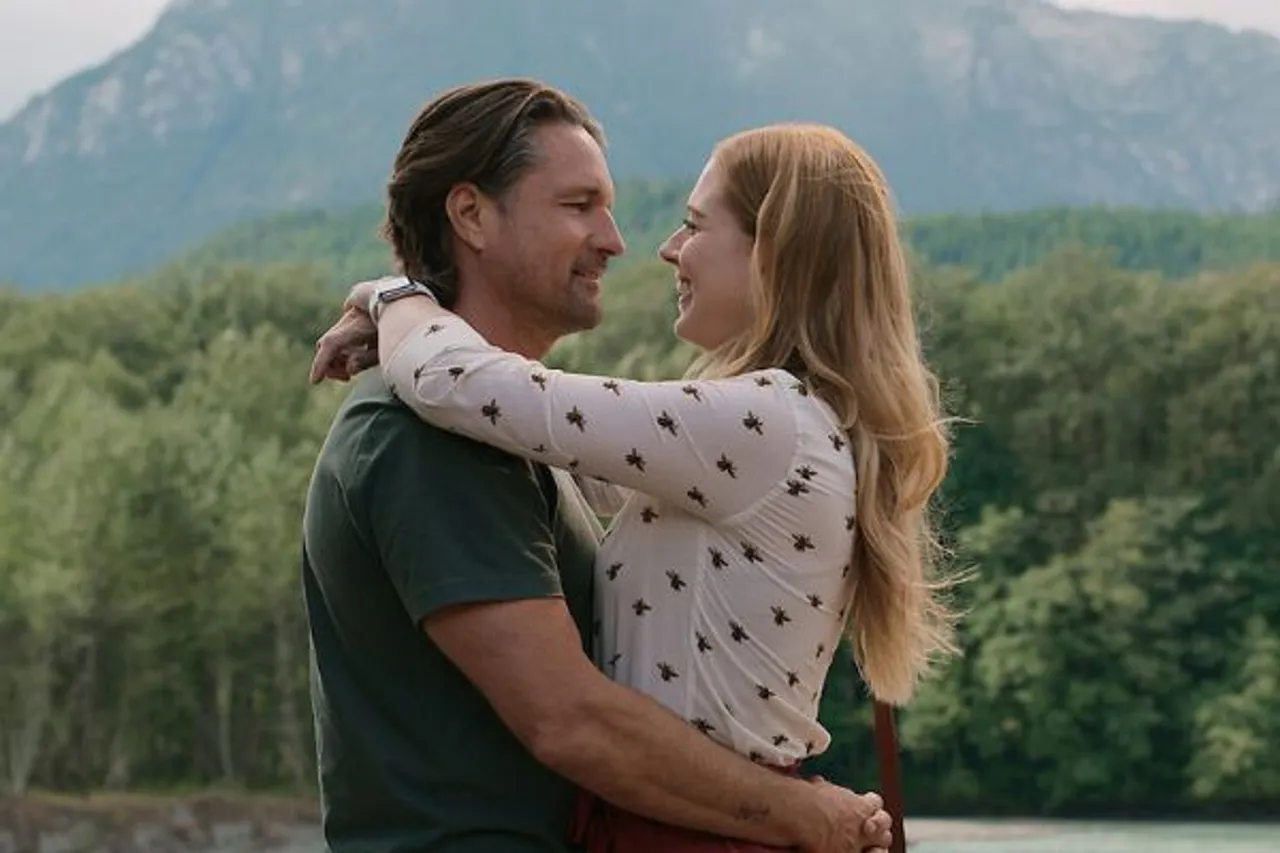 Netflix's small-town romance drama, Virgin River which was first aired in 2019 quickly gained popularity for its wholesome emotional journey along with its well-written characters.
With its fans' high demand, the show has now rolled to five seasons and part 2 of its fifth season will be streaming soon. 
Virgin River Season 5 Part 2
In the era of great marketing like the Barbenheimer, Virgin River is one show which has consistently been one of the top streaming shows on Netflix. While most shows run on word-of-mouth and social media promotions, this heartwarming show has gained its popularity organically with its right amount of romance, drama, and small-town charm which was comforting for the audience. 
As Virgin River aired in December 2019, months before the world was locked in the COVID-19 pandemic, the show gained its popularity mostly because of its soothing storyline with a mid-30s woman growing after a heartbreak and some real-life issues that no one talks about, but also dealing with every character's issues and not neglecting them.
Season 5 Part 1
Season 5 of the show is more dramatic than ever, and if you have seen the last episode you very well know why! The show picked up from where it left off. As Mel and Jack are expecting their first child together, Jack is dealing with Charmine's meddling caused in the last episode of season 4, while Mel is thinking about considering giving up her clinic and prioritising her well-being. 
The series follows great chaos among the towners after a wildfire erupted in the first half of Season 5 Part 1 which eventually leads to its tenth episode Labour Day. The story is now forwarded to the December holidays as Mel and Jack made some shocking life-changing revelations that will further be talked about in the coming part of the season in two parts. 
When Is Season 5 Part 2 Coming?
All the mysteries will be resolved with Part 2 dropping on November 30 this year not keeping fans waiting for long. 
Netflix confirmed that the closing Part 2 of this season of the show will consist of two Holiday episodes but has kept the storyline tight-lipped, Here are some guesses from Season 5 Part 1. 
As in the last episode of Part 1, Mel and Jack could be seen talking about kids, building a family, and buying a farm field can we expect a wedding in the wholesomeness of the holidays? 
As Mel finds out from her sister that their mother had an affair with a man in the Virgin River, Mel will also embark on the new journey of finding her mother's mystery man and her biological father. 
Doc already told Hope his plans about taking up the surgery as even without it he will go blind, there is another news of Lizzy and Denny finding out if Lizzy is pregnant with their child. While Cam and Murriel are also giving their romance a real shot, Brie and Brady decided to break up in Part 1; there would now be an interesting take on Brie's relationship with Mike and Brady's budding romance with Hazel's mom in the holidays. 
There are also some dark mysteries to unpack in Part 2. As the wildfire erupted, Kaia's boss also discovered a dead body and Preacher fears the body to be of Paige's abusive ex Wes. 
While episode 10 revealed the father of Charmine's twins, we can expect her to give birth this season. 
What more does this season bring? We will only find out on November 30. 
---
Suggested Reading: Virgin River Surpasses Stranger Things To Reach Series High Ratings