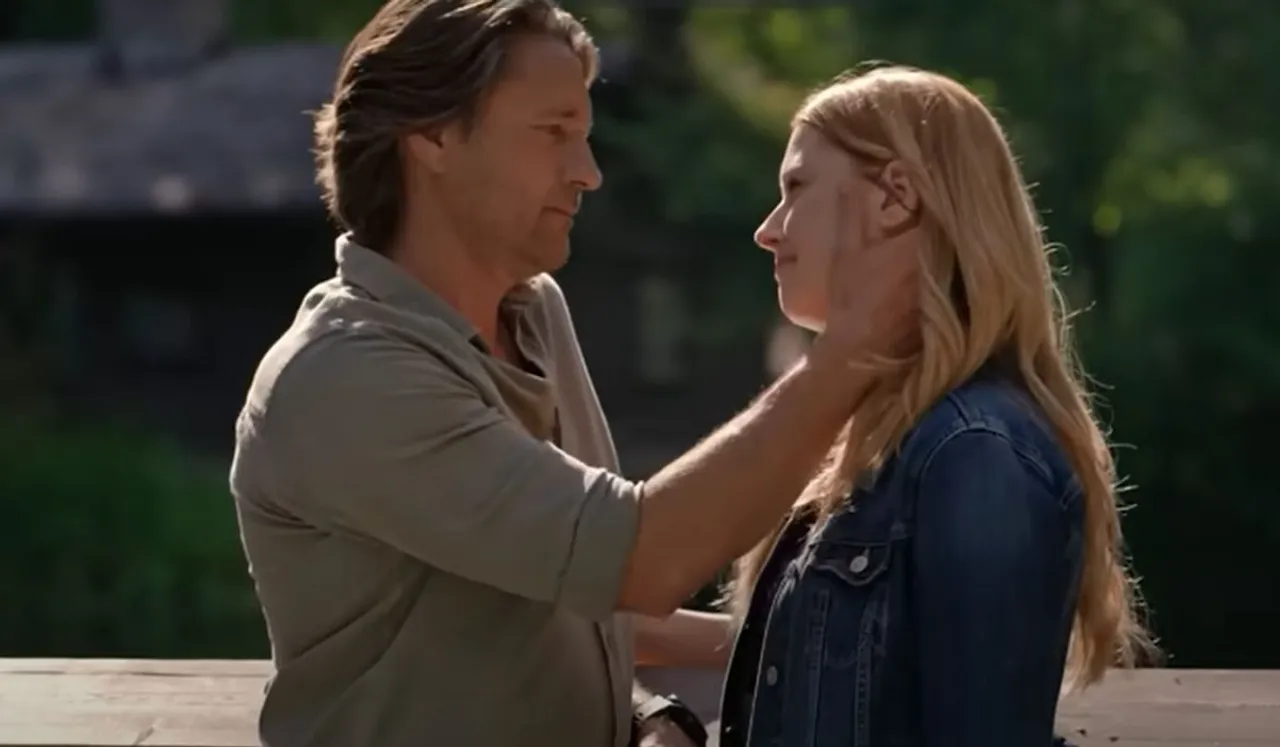 For seven of the eight weeks after the release of its fourth season, Stranger Things occupied the top spot in Nielsen's streaming rankings. The romantic drama Virgin River from Netflix, which has a Hallmark-like aesthetic, surpassed the supernatural thriller to take the top spot for the week of July 18–24 with 2.64 billion minutes of viewing time.
The previous peak for the series was 2.11 billion minutes a week following the season three debut last year. That is the most decisive single week for the series in the two years of Nielsen's streaming chart. Virgin River's fourth season debuted on July 20.
Virgin River Surpasses Stranger Things 
Stranger Things kept up its performance and racked up 2.28 billion minutes of viewing time. Almost 37.8 trillion minutes have been watched since the season four debut on May 27.
Alba, a Spanish television series that is labelled as a Netflix original in the US, debuted second among the top 10 sources with 416 million minutes seen, followed by Blown Away with 284 million. In its second week on the leaderboard, Resident Evil lost some ground, dropping 10% to 772 million minutes.
The minutes watched on computers or mobile devices are not included in Nielsen's streaming ratings, which only account for viewing on TVs. Exclusively Apple TV+, Disney+, HBO Max, Hulu, Netflix, and Prime Video are now included in the ratings, which only reflect American viewers and exclude those from other countries.
Stranger Things completed with just under 2.3 billion minutes of watch time, making it the most watched English-language series on Netflix overall. Despite a 23% decrease from the previous week, it was still considerably ahead of the first weekend of the Russo Brothers' spy film The Gray Man on Netflix, which attracted more than 1.4 billion streaming minutes.
---
Suggested Reading: When Is Virgin River 4 Release Time In India?
---
Virgin River, already a well-liked regular, released a 12-episode fourth season on July 20, earning a loyal but older-skewing audience. According to Nielsen, about one-third of viewers were older than 65 and two-thirds were over 50. The television programme, which features Martin Henderson and Alexandra Breckenridge, is based on Robyn Carr's book about a nurse practitioner who relocates from Los Angeles to the far-flung village of the Virgin River in Northern California. The fifth season has been confirmed.