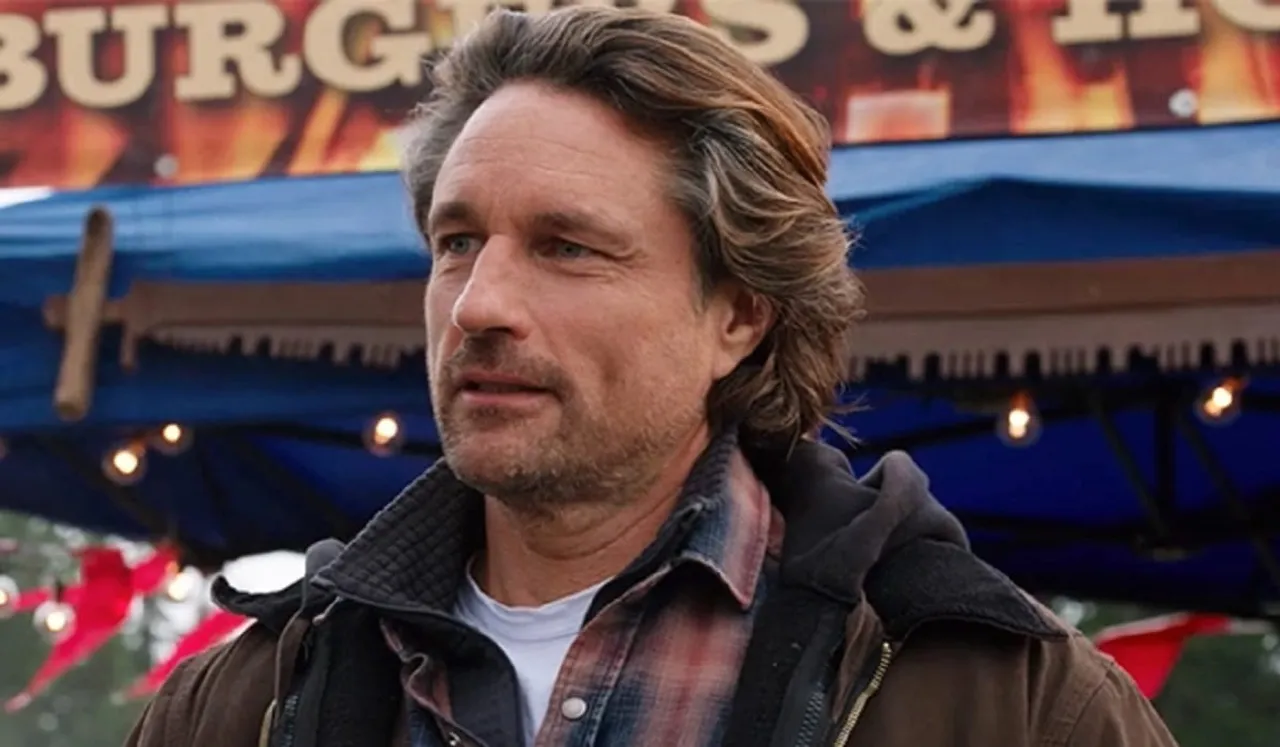 Martin Henderson plays the role of Jack Sheridan in Virgin River, a US Marine who is turmoiled and has his own battles to fight but is always there for the show's lady Mel Monroe. Here are a few things about Jack and his personality that make us love him more.
Jack Sheridan and Mel Monroe's relationship is the highlight of Virgin River. They get together when Mel lost all hope for the small town she shifted to and helped each other grow through their grief. As much as the audience is in love with their chemistry, they swoon over Jack for moments that give peak green flag energy.
As we await the release of Virgin River season 5 part 2, here's looking back at the reasons why we love Martin Henderson as Jack Sheridan in the Netflix romance drama.
---
Suggested Reading: Virgin River Season 5: Twists To Expect In Upcoming Plot
---
Reasons Why We Love Martin Henderson In Virgin River
He Was There For Mel, Always
Mel had a rough start in Virgin River as the Doc himself didn't want her to assist him. She was struggling to fit in and Jack's presence seemed like the only likable thing about the small town. He took responsibility for his twins with Charmain but didn't give up on Mel. Virgin River is a small town with big problems and whenever Mel feels overwhelmed, he is there for her.
He Takes Responsibility For His Actions
Jack meets Mel and is clearly interested in her but hesitates to take things forward when he comes to know that his ex Charmaine is pregnant with twins. Despite their history, Jack keeps everything aside to take responsibility for his actions and waits for the birth of his supposed twins. Though it is later revealed he is not the father, the fact that he was there for her when he could have refused to makes us love him.
He Stands With Mel Even In Her Confusion
When Mel reveals her pregnancy to Jack, he is extremely happy but she says that she isn't sure about who the father is as when she went to LA, she had an IVF procedure with her deceased husband Mark's last embryo. Instead of distancing himself from her because of the confusion, he proposes to Mel as a statement that whoever the child's father is, they will raise it together.
He Is A Doting Father
The paternity test reveals that Jack is indeed the father of Mel's unborn daughter and the couple is excited about a new addition to the family. He gets cold feet as he is worried that their problems might affect their baby as well and hence is extra doting on Mel and their future daughter. It is cute to see him fretting over little things and being extremely careful. 
He Is Hot
And lastly, Jack Sheridan is an ex-US Marine which instantly makes him hot. On top of that, he is operating a bar in Virgin River as if that's not interesting. When you think he can't get any more attractive, Jack has a full set of personality traits that screams 'green flag'. Martin Henderson's smouldering looks and great physique is what bring alive the character in the best possible way.