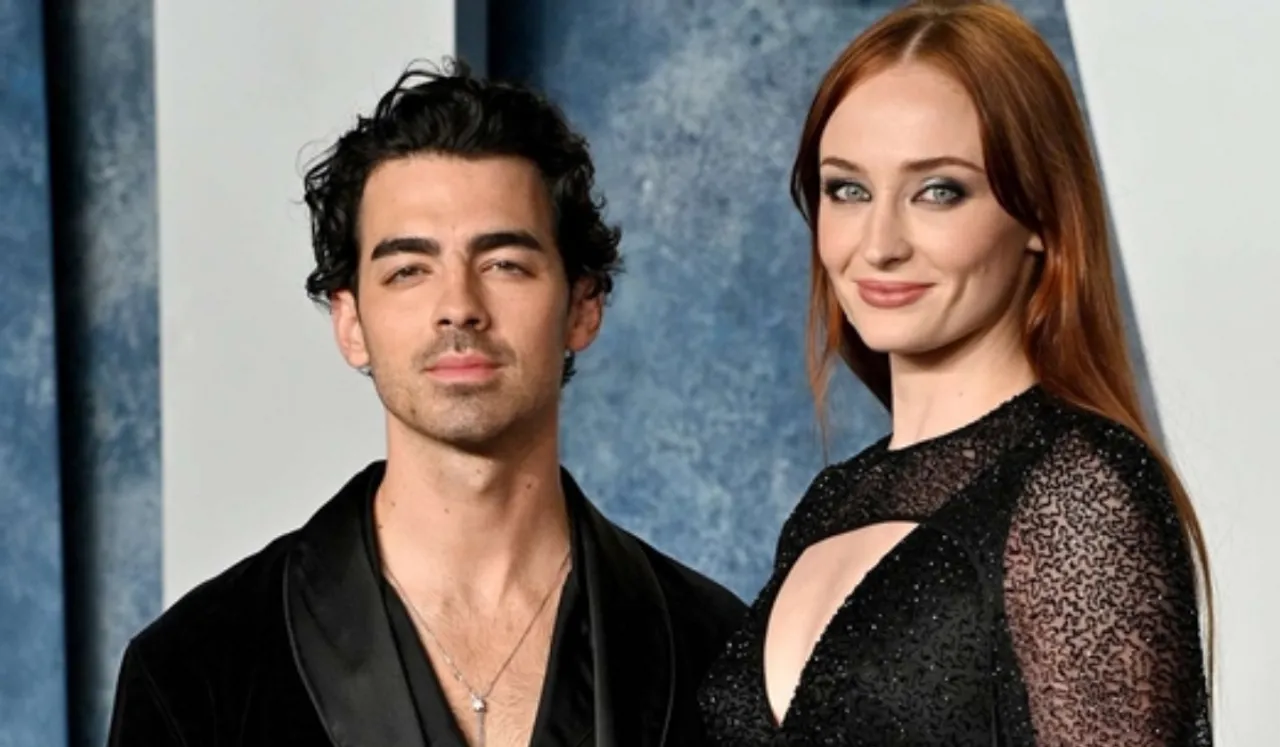 Various theories have emerged to explain the recent separation of Joe Jonas and Sophie Turner. According to a recent TMZ report, a new element has surfaced in their ongoing divorce situation. 
The report suggests that one contributing factor to the breakdown of their marriage was Joe Jonas allegedly being "less than supportive" during Turner's postpartum struggles last year. Sources quoted by the news outlet revealed that Sophie Turner had a challenging time following the birth of their second daughter. The former couple shares a four-year-old daughter named Willa and a one-year-old daughter, whose initials were recently disclosed as 'DJ' in Joe's divorce documents, as reported by multiple news sources.
Joe was 'less than supportive' as Sophie struggled post-pregnancy: Report
TMZ has reported insights from multiple sources. According to these sources, she "didn't want to leave their home" after the birth. The source revealed she also preferred privacy and avoided public events and photographs. However, on several occasions, she did accompany Jonas, the source revealed that there was a specific event when she conveyed her discomfort, making it clear that she didn't wish to attend.
The outlet also noted that after this specific event, Joe attended another event by himself. According to sources, Jonas expressed concerns that Turner was not as present as he would have liked her to be and felt she should engage in more social activities. Witnesses at these events reportedly sensed tension in their relationship.
However, other sources connected to Jonas acknowledged that challenges existed in their relationship but stressed that Jonas was supportive of Turner.
These reports come in the wake of recent media stories portraying Sophie Turner as someone who enjoys a vibrant social life. A previous TMZ report had suggested that Joe had concerns about Sophie's active social scene over the past few months.
An insider, when discussing Joe and Sophie's separation with TMZ, mentioned that the couple had distinct lifestyles. Jonas had a preference for staying in, while Turner took pleasure in going out. The source stated that she enjoys socialising, whereas he prefers the comfort of home and their lifestyles are quite distinct.
On September 6, Joe Jonas and Sophie Turner jointly announced their divorce via identical Instagram posts.
---
Suggested Reading: 'This Is A United Decision': Sophie Turner, Joe Jonas Confirm Divorce