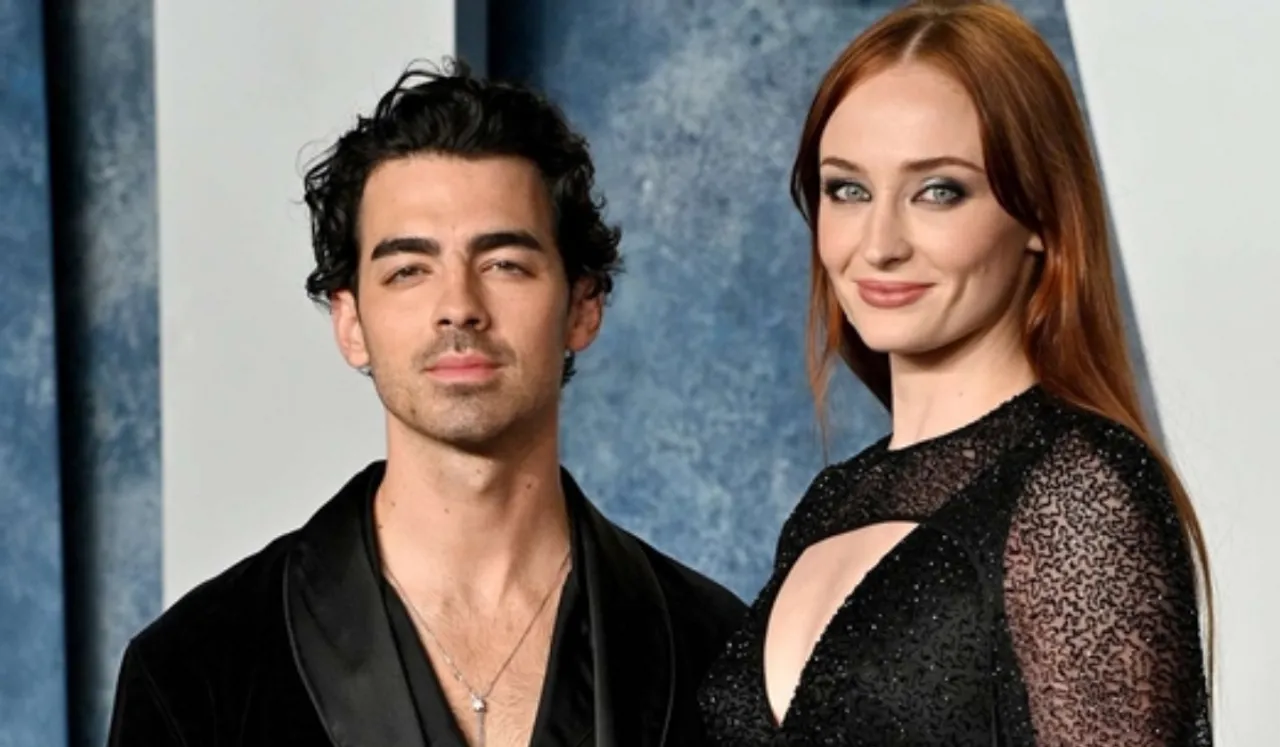 After news about Joe Jonas filing for divorce from Sophie Turner started circulating on the internet, the couple turned to social media to confirm the information. In a joint statement, they publicly announced that their choice to go their separate ways was made with a spirit of 'amicability'.
Joe Jonas and Sophie Turner have released a statement, expressing that after four fulfilling years of marriage, they have collectively decided to amicably conclude their union. While numerous speculations surround their decision, they want to emphasise that it is a united choice. They earnestly hope that everyone can honour their request for privacy, both for themselves and their children.
 See the post here.
Jonas and Turner are divorcing after four years of marriage. The Jonas Brothers singer, 34, filed for divorce from the Game of Thrones actress, 27, in Miami-Dade County court on Tuesday, reports USA Today.
The filing says "the marriage between the parties is irretrievably broken." Turner and Jonas married in a secret ceremony at a Las Vegas wedding chapel on May 1, 2019, after the Billboard Music Awards. The couple later hosted an official wedding ceremony in France, which was attended by the couple's close friends and family members.
Sophie Turner, Joe Jonas File For Divorce 
Turner and Jonas welcomed daughter Willa in July 2020. They welcomed their second child, a baby girl, in July last year. The couple is now seeking joint custody of their daughters after the divorce. 
"It is in the best interests of the minor children that the parties have shared parental responsibility," the divorce petition reads. "A parenting plan should be established, which addresses all parenting issues and contains a timesharing schedule providing for frequent and continuing contact with both parties."
The two also had a prenuptial-agreement that Jonas expects will be enforced, according to the filing.
Rumours of their divorce started doing the rounds when a TMZ report claimed that the couple have had "serious problems" in their marriage for the last six months. The report also claimed that the couple were spotted without their wedding rings over the past few weeks.
 However, contrary to the ongoing divorce rumours, Joe Jonas was then spotted wearing his wedding ring just hours later at the Jonas Brothers' concert in Austin, Texas.
Prior to their split, Turner was a regular at Jonas Brothers concerts alongside her sisters-in-law, Nick Jonas' wife Priyanka Chopra-Jonas and Kevin Jonas' wife Danielle Jonas. 
Turner also celebrated the band's tour launch last month by posting photos of herself at the sold-out Yankee Stadium performances. In the first photo of her Aug. 14 Instagram post, she is walking backstage with Jonas as she kisses their clasped hands.
Meanwhile in terms of work, Sophie Turner is best known for her role as Sansa Stark in the popular TV series Game Of Thrones. She also played Jean Grey in 2016's X-Men: Apocalypse and 2019's Dark Phoenix. Some of her last projects are Do Revenge and The Staircase. 
---
Suggested Reading: Sophie Turner Praises Blake Lively For Opening Up About Post-Baby Body Struggles