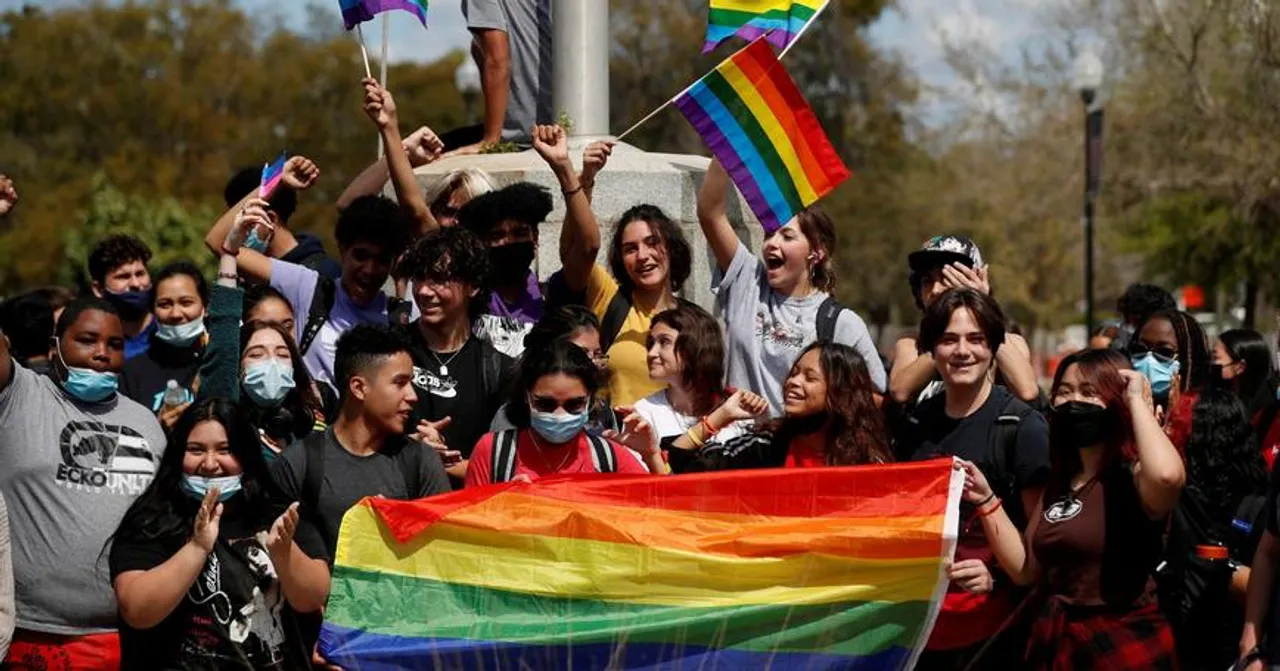 The city of Lake Worth Beach in southeastern Florida has taken a historic step by declaring itself a sanctuary for LGBTQ+ individuals and their families, marking the first such declaration in a state where activists argue that laws and policies have increasingly targeted the LGBTQ+ community.
During a unanimous vote, Lake Worth Beach commissioners officially designated the city as a safe haven for the LGBTQ+ community. 
What Does The Declaration Say?
The move makes Lake Worth Beach the first municipality in Florida to formally declare itself a sanctuary city for the LGBTQ+ community, as confirmed in a press release by the Palm Beach County Human Rights Council.
The resolution declares that Lake Worth Beach is now and will always be recognized as a secure, refuge, and inclusive city where LGBTQ+ individuals and their families can reside in tranquillity and with a sense of well-being. Additionally, the release mentioned that efforts are underway in Tallahassee for a similar declaration.
Lake Worth's Big Move
While largely symbolic, this announcement comes amid a wave of anti-LGBTQ+ legislation sweeping across the nation. In June, the largest gay rights organization in the United States declared a state of emergency in response to an unprecedented and dangerous surge in anti-LGBTQ+ laws this year.
Lake Worth Beach's resolution references data from the American Civil Liberties Union (ACLU), which has tracked over 490 bills aimed at LGBTQ+ rights in the United States. Many of these bills impact areas such as education and healthcare and have subsequently become law.
The local resolution also draws from research conducted by the Trevor Project, a nonprofit organization dedicated to preventing suicide among LGBTQ+ youth. Surveys conducted in 2022 revealed that 86% of transgender and nonbinary youth reported negative mental health effects stemming from anti-LGBTQ+ political debates and laws, while 45% of LGBTQ+ youth seriously contemplated suicide in the past year.
Rand Hoch, the founder and president of the Human Rights Council, expressed enthusiasm for Lake Worth Beach's move, stating, Given the significant number of LGBTQ+ individuals and their supporters departing Florida in favour of more hospitable states, we are greatly pleased that Mayor (Betty) Resch of Lake Worth Beach and the city commissioners are persistently dedicated to safeguarding the health, security, and overall welfare of LGBTQ+ individuals and their families.
---
Suggested Reading: With Rules, Church Open To All Including LGBTQ+ Community: Pope