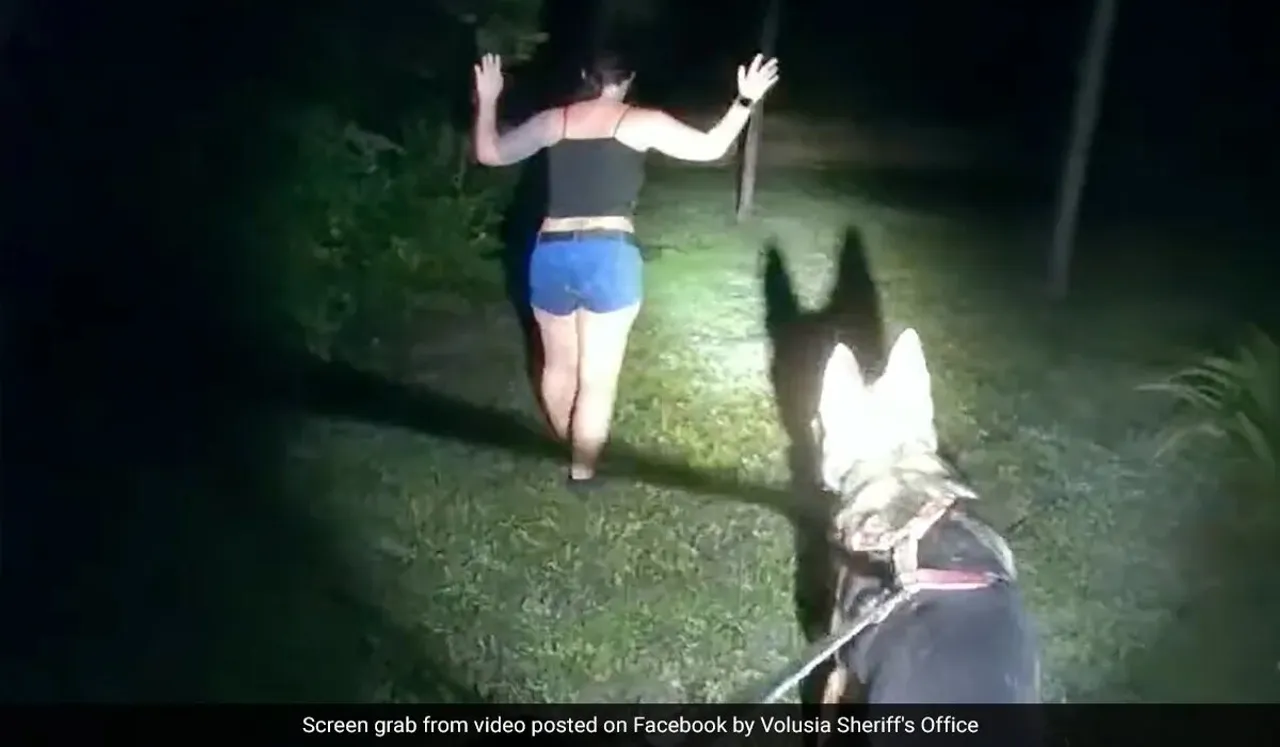 In a shocking incident that has left the community of DeLeon Springs, Florida, in disbelief, a 29-year-old woman named Veronica Cline has been arrested on charges of poisoning food and drink after allegedly spiking a man's drink with a well-known cockroach spray.
The Volusia Sheriff's Office confirmed her arrest last week, shedding light on the disturbing details of the case.
The unsettling episode began innocuously enough at a local bar, where Veronica Cline reportedly crossed paths with the victim. 
The encounter took an unexpected turn when Cline extended an invitation to the man, whose identity has not been disclosed, to her residence to continue their evening of drinks and merriment. 
Little did he know, this invitation would lead to a harrowing experience that would land Cline in legal trouble.
A Toxic Twist Unveiled
Upon arriving at Cline's residence on Wheeler Street in DeLeon Springs, the man indulged in a couple of drinks in the comfort of her home. 
However, his night of revelry quickly devolved into a nightmare. 
After just two drinks, the man began to feel severely unwell, experiencing intense bouts of vomiting that persisted for nearly half an hour. 
As the situation escalated, he managed to summon assistance, prompting deputies from the Volusia Sheriff's Office to rush to the scene.
In a shocking revelation, the man informed authorities that Cline had confessed to spiking his drinks with Raid, a well-known brand of ant and roach spray. 
The victim's distressing ordeal was further captured on bodycam footage worn by the responding deputies, underscoring the gravity of the situation.
The Legal Consequences
When law enforcement arrived at the residence in the early hours of that Friday morning, Cline was conspicuously absent from the scene. 
However, the keen senses of a K-9 unit led to her discovery, hidden amidst foliage in a desperate attempt to evade capture. 
The arrest that followed brought an end to a nightmarish sequence of events, but it also marked the beginning of a legal battle for Veronica Cline.
As investigations proceeded, the victim's condition warranted immediate medical attention. While providing his statement to officials, he experienced renewed waves of illness, necessitating his transfer to a nearby hospital for thorough medical care. 
The severity of his symptoms served as a poignant reminder of the potentially lethal consequences of the alleged poisoning attempt.
Veronica Cline's arrest culminated in her being transferred to the Volusia Branch Jail, where she is currently being held without bond. 
The charges of poisoning food and drink carry significant legal implications, potentially resulting in severe penalties if she is found guilty. 
As the case progresses, the haunting question remains: what could have motivated Veronica Cline to allegedly commit such a reprehensible act?
---
Suggested Reading: Will Fixing Fans Alone Solve Kota's Rising Student Suicides Crises?
---