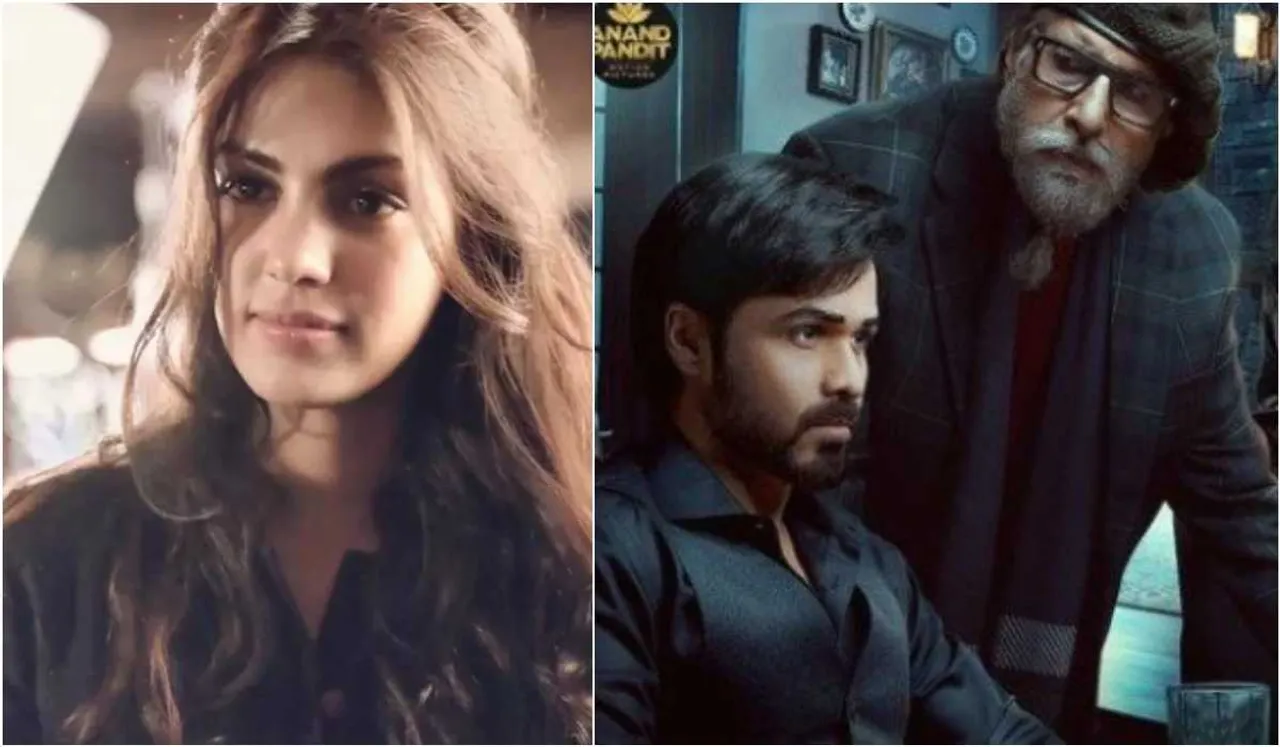 Rhea Chakraborty Chehre: As the teaser for the highly-anticipated thriller Chehre dropped on March 11, a key element was missing. An actor, who in the last year, seems to have undergone a life not removed in intensity to a nail-biting film itself. Rhea Chakraborty. Earlier named among the leading cast of Chehre, alongside pillars like Amitabh Bachchan and Emraan Hashmi, there is now no trace of Chakraborty ever having been a part of this film.
She neither featured on the film's first posters and teaser nor did the rest of the cast make mention of her while promoting the film on social media. Naturally, this has sparked doubt among netizens and fans, who believe Chakraborty's absence is a result of her involvement in the high-profile case of Sushant Singh Rajput's death last year.
Why is Rhea Chakraborty missing? Has she really been dropped from Chehre? If not, is the fear of being brutally trolled keeping her out of film promotions? If the latter is true, did the filmmakers do right by omitting her so she keeps safe from angry online mobs seeking 'justice' for Rajput? Or should the film have placed her prominently, exhibiting solidarity with her?
Rhea Chakraborty Chehre Feature Missing: What Does It Mean?
It was in July 2019 that Chakraborty had shared her first look from Chehre, reportedly in the role of a character named Neha Bharadwaj. From then to the film's teaser release some 20 months later, a lot has changed. Amid being caught up in allegations of abetting Rajput's suicide, Chakraborty was subjected to a national-level witchhunt, with scores of people - from journalists in newsrooms to keyboard warriors on Twitter - vilifying her, slut-shaming her, and tearing into her life.
And why? All because she was Rajput's last girlfriend before his death. Even after release from her 28-day jail term last year in October, Chakraborty's ordeal with misogynistic attacks hasn't ceased. Ugly remarks and abusive taunts can still be seen directed at her on social media routinely, in pursuit of that fabled 'justice.'
In all this, it was Chehre's director and Chakraborty's friend Rumi Jaffrey who had stated last year, "It has been a traumatic year for her return to her work" in 2021. Since Jaffrey himself had proclaimed such, can we take to believe that Chakraborty is actually a part of the film but is being shielded from view at the moment? Or perhaps could it be that after all she went through last year, Chakraborty decided to step down in a bid to keep out of public view?
For Rhea Chakraborty Chehre Might Mark A Comeback
The trauma that must be festering within Chakraborty, in consequence of everything she bore - from rape/death threats to character assassination - must doubtless have left her in disquiet. Aside from even Jaffrey claiming last year that she had become "withdrawn," Chakraborty herself recently told the media, "I'm getting better."
So is it at all wrong if she has been blotted from the Chehre teaser and posters to evade any form of ridicule from the audience? Is that indicative of an attempt to keep her mental health as far from fan attack as possible?
Alternatively, must Chehre have retained her in promotions, proudly flaunting her comeback to films as a woman standing tall in the face of large-scale adversity, with the biggest industry stars backing her on-screen? Is it possible she has been dropped from the initial releases to protect not her but instead bigwigs like Bachchan from backlash?
Questions abound, the answer key to some of which will be revealed once the film releases on April 30.
Watch the Chehre teaser ">here: 
Views expressed are the author's own.