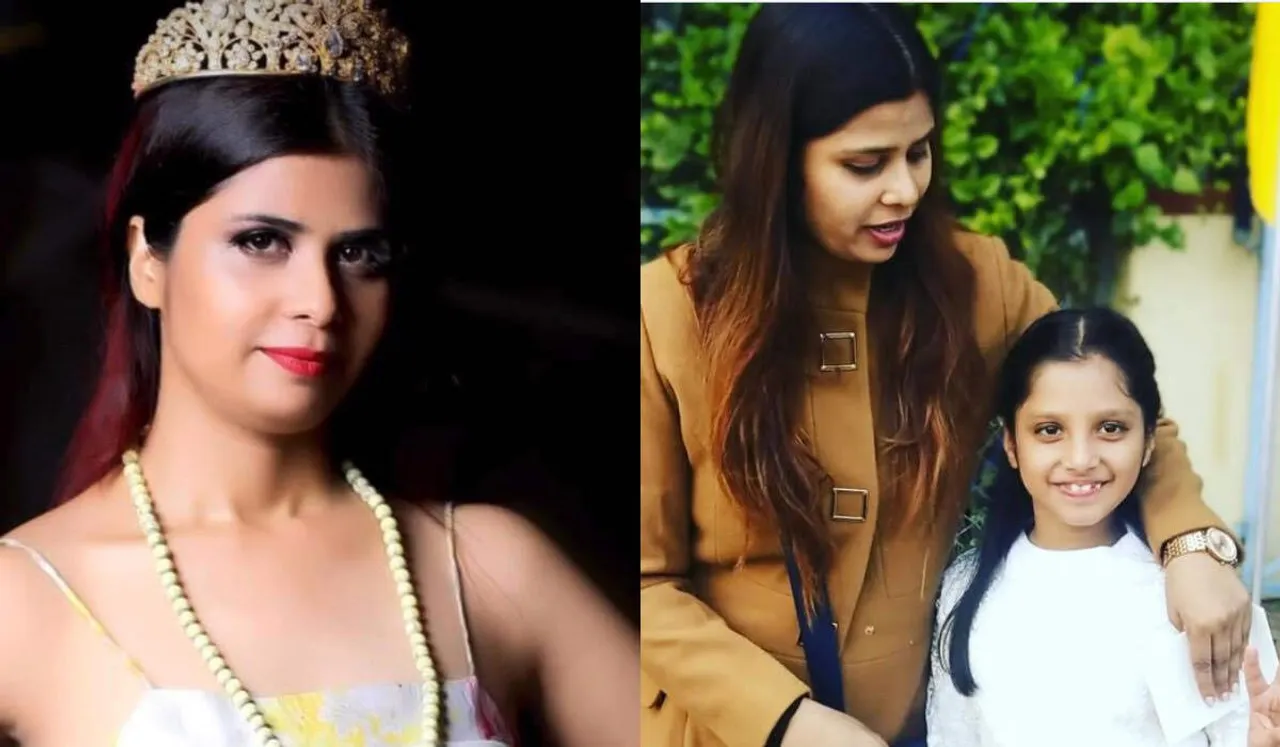 Varnika Shukla's life took a drastic turn when she realised that her husband was patriarchal and abusive. Walking out of a toxic and violent marriage wasn't easy for Shukla but she did it for herself and her daughter, who was not wanted by in-laws as she was a girl.
Former Mrs India Varnika Shukla shares her story with SheThePeople, and talks about her abusive marriage, her decision to leave a toxic household, being a single mother, her experiences with beauty pageants, and why her parents' support helped her through it all.
Varnika Shukla Story
"When I got married in 2012 through an arranged marriage, I had no idea what awaited me. My husband was from a rural area, and an uneducated family. But I was determined to make it work.
However, as time passed, I realized that my husband was not the person he appeared to be. He didn't trust me and would harm himself if he lost an argument. When I got pregnant and he had to go to London for work, he asked me not to go home and promised that his mother would come to take care of me. But no one came, and I was alone during my first pregnancy. I managed to deliver a baby girl, but everything changed after that.
My husband and in-laws blamed me for giving birth to a girl. On my daughter's first birthday, I organized a beautiful party, but my husband didn't like it and he hit me for the first time. I tolerated him only because of my child. But one day, he attacked my daughter, and that was the last straw for me. In 2016, I left him and never looked back.
The thought of my daughter growing up without a father and not having an identity haunted me. I knew I had to create my own identity, and that's when I decided to participate in a pageant in 2017. I convinced my parents, who were from a conservative community, to allow me to participate in a beauty pageant. I told them that I needed to make a name for myself, to prove that a woman who already had a child could still achieve something.
That year, I participated in a plus-size modelling contest and became Prayagraj's first plus-size model. In 2018, I entered the Mrs India pageant and was fortunate enough to win the crown. When I was being crowned, I realized that whatever I had suffered in my life had given me the strength to achieve this. Today, I am a single mother who has fought against all odds and created my own identity. I want to show my daughter that anything is possible if we work hard and believe in ourselves.
Today, my daughter calls me "Papa," and I am proud of what I have accomplished."
---
Suggested reading: Don't Carry On Silently: Shweta Tiwari Opens Up On Walking Out Of Abusive Marriages