I expected Taali to be oozing power from its initial glimpses in trailers and teasers, but to whom did this "oozing power" belong? I never anticipated a biopic on a transgender activist would not just be insightful but would also be empowering irrespective of our gender and orientation, fulfilling its motive in more ways than others.
Is it its story, its portrayal, or is it just a self-discovery journey that moved me? Well, it is all of it and more.
As Sushmita Sen's Taali Uproars Shor On OTT: Why I Believe It A Must-Watch?
Sushmita Sen has already proven herself as a fierce actor, from Aarya filling power to her character; this time it was the character Sen was playing and the story she helmed that emboldened Sen's acting, while Sen adapted the character and story better than anyone could have.
But why was a real transgender person not chosen for the leading role? Watching the film, I understood better why Gauri Sawant herself said that it was an honour to the whole community that they were represented by Miss Universe herself. 
We have come a long way from the problematic representation of trans people as comic relief in movies. Taali represents power, elegance and an empowering vision.
The six-episode show pieces together the key turning points of Gauri Sawant's eventful life, her estrangement from her policeman-father to coming to terms with her physiological and emotional confusions as she grows up in a conservative environment.
As Gauri transitions into an assertive transwoman to file a petition before the Supreme Court of India for the recognition of her community as the third gender, the journey imbibes forces both from within and outside. Sushmita Sen's strong performance just asserts this journey, making us emotional and proud.
This representation was not a chance stolen from trans actors whose chances in the industry are already restricted by their orientation, but Sen representing a trans activist was much needed to attract the masses as well as shed light on what we as a society fail to have regard for the community.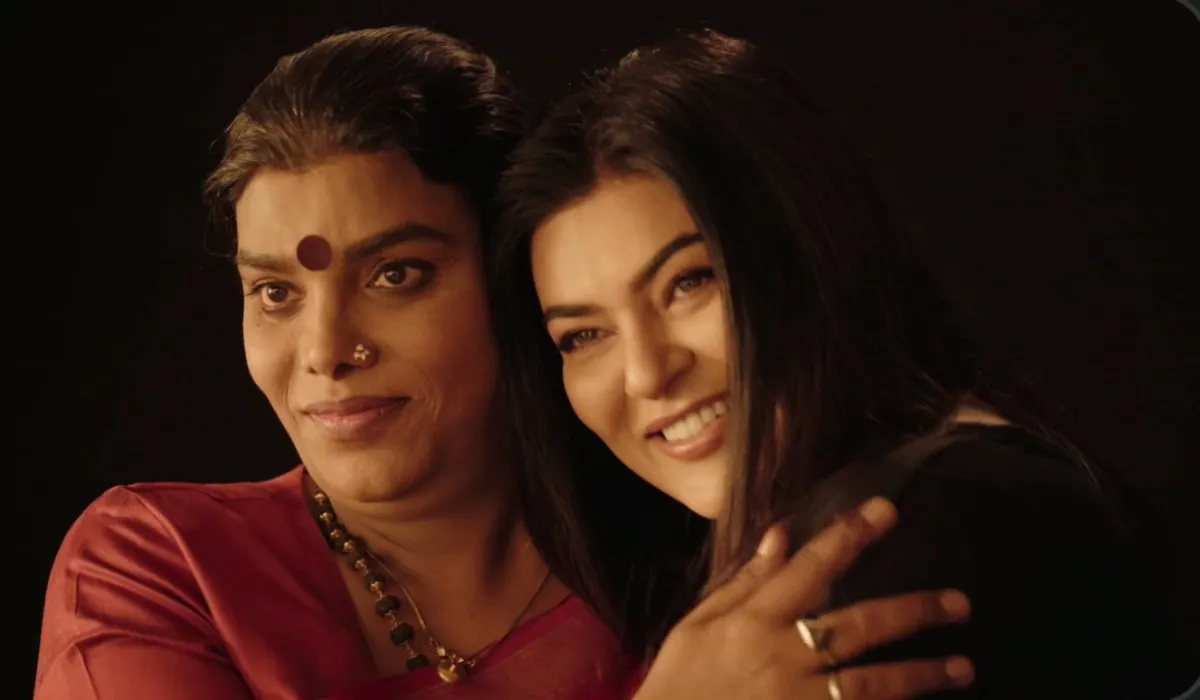 Taali just did not give me better insights into the community and the humiliation they go through for basic rights—not that we did not have the realisation of their plights before, but could we feel that? We are overlooking many successful stories around us such as community members becoming IAS officers, pageant holders, and politicians. Why do we forget that even for them, achieving career goals is just like achieving everything in life for any other human?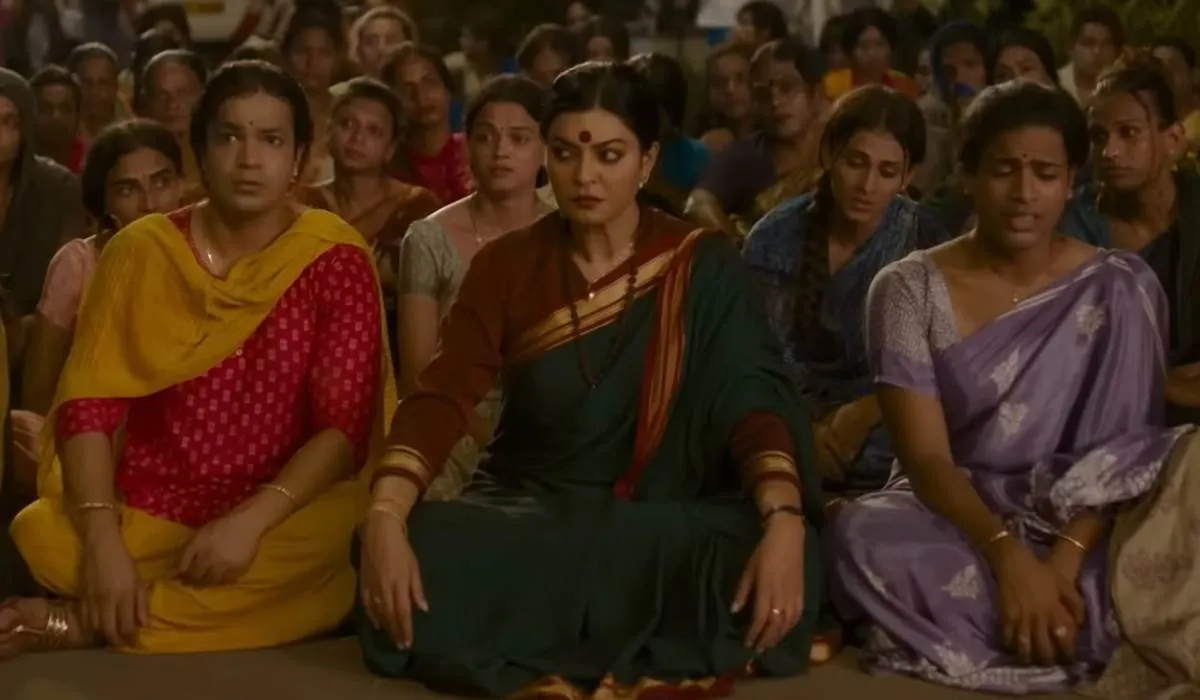 Taali also represents the Hindu mythology, by referencing Mahabharata, to the depiction of Goddess Yellamma worshipped by the community in India highlighting that trans people are not "abnormal" and they have always been rooted and included in religions and communities even in history.
Taali did a good job of highlighting the rituals of transitioning from plights to emotional and physical struggles. How it is a painful yet most weighty part of any trans person and why is it necessary?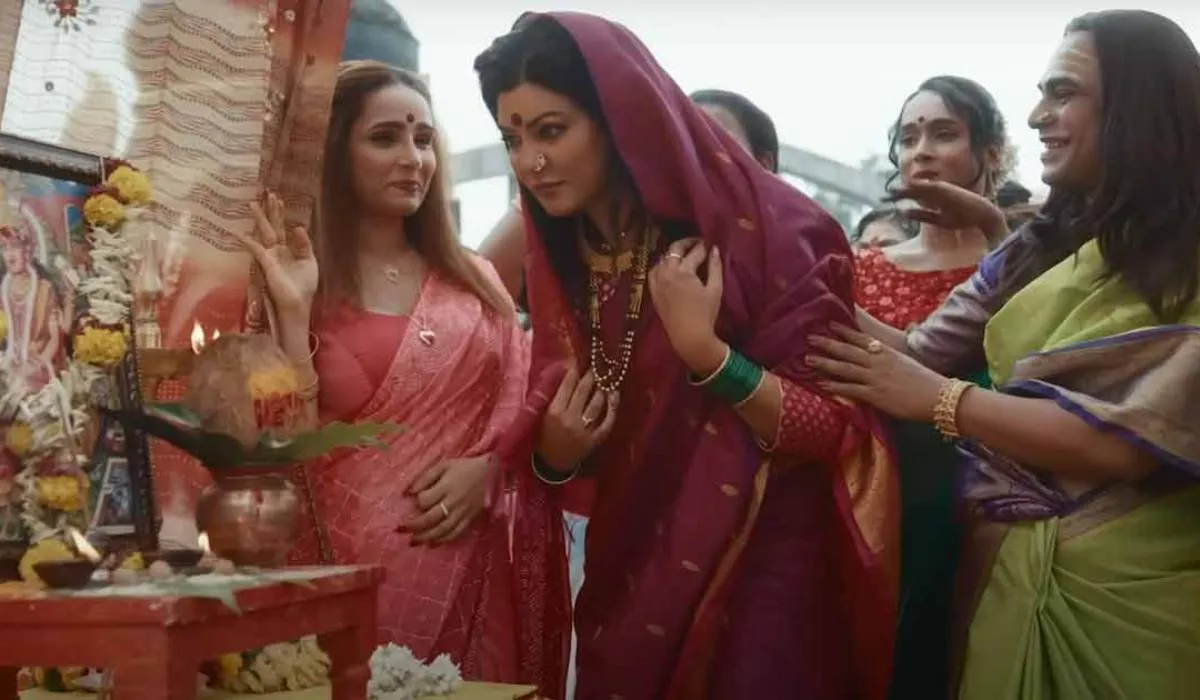 The series also highlights the aspirations, dreams, pain, and lack of respect and love a trans person feels. They have emotions beyond getting a good job and a respectful position in society; they also dream of marrying, being a mother, a friend, having a lady idol (Usha Uthup reference), and so much more with their emotional turmoils of a lack of family and acceptance while constantly being feared or humiliated.
But what inspired me the most was the trembling energy that could stir up the crowds just by constant hope and strong faith, even when everyone around you pulls you down, which could only make you achieve heights. While our generation gets bitter over the slightest bad experience they suffer, it was an example of kindness rowing the boat to a better life for ourselves and everyone around. The journey of Gauri Sawant is not just a motivating and moving self-journey that fills our hearts (it is) but is also a strong depiction of fierce energy that can bring anything upside down if held and practised right, adapting the true qualities of human power.
What makes Taali a must-watch is its oozing power and the right portrayal to inspire and move us all with the sentimental punch hitting our guts. For me, it is a 5/5 with powerful acting, strong dialogue, smooth transitions, and overall a series that had me hooked without me realising that I binged.
Views expressed by the author are their own
---
Suggested Reading: Idea Of Being 'Good' Puts Women's Health On Back Burner: Sushmita Sen