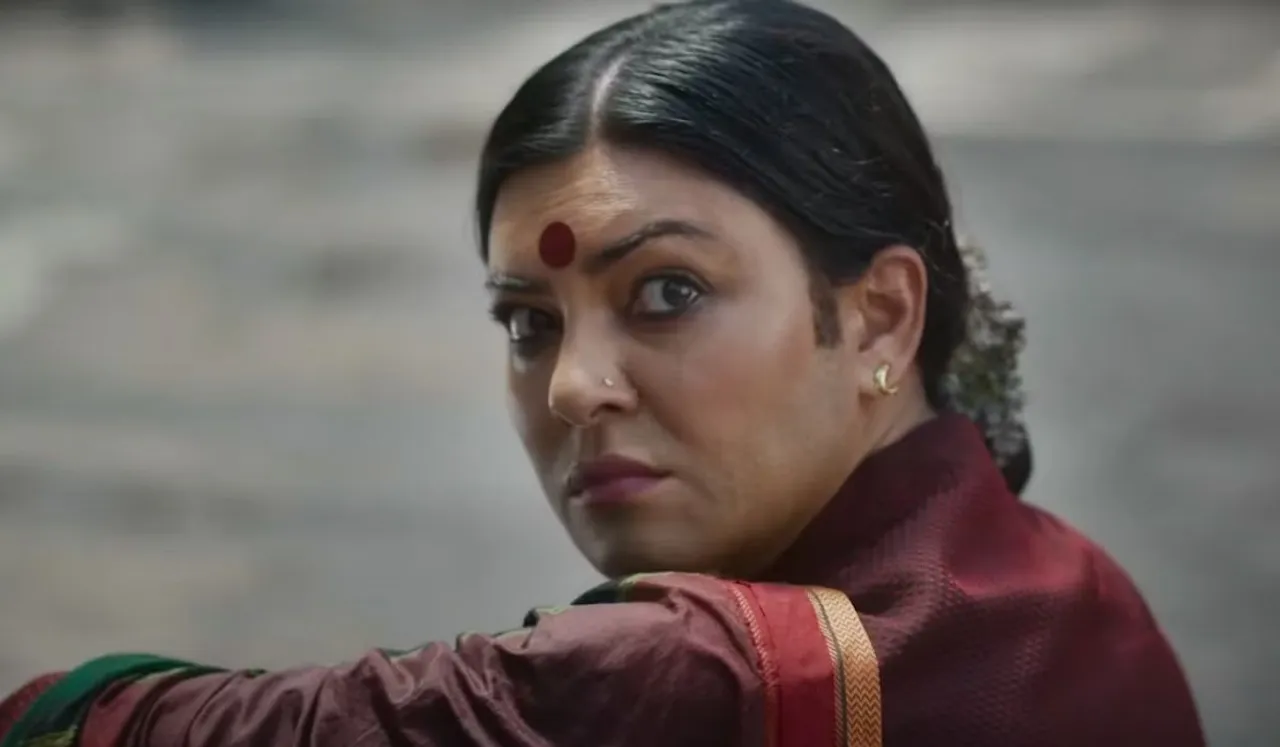 In anticipation of her highly anticipated show Taali, Sushmita Sen has been revealing insights into her experiences, her personal evolution for the role, and her thoughts on gender inclusiveness.
Portraying the character of transgender activist Shreegauri Sawant in Taali, Sushmita Sen has opened up about the possibility of a transgender actor taking on the role. While acknowledging this viewpoint, she highlighted that it was Shreegauri Sawant who personally selected her for the role.
Speaking with The Indian Express, Sushmita Sen acknowledged the valid perspective of considering all skilled individuals for roles, regardless of gender. She emphasised the importance of merit-based casting. However, in the context of her role as Shreegauri Sawant in the film, Sen highlighted that her selection was a result of Shreegauri's personal choice saying "But in this case, firstly Gauri chose me."
Sushmita Sen On Why Trans Actor Wasn't Cast In Taali
Prior to being approached for the film, Sen was unaware of its existence, and it was Shreegauri who ensured that she was offered the role. Sushmita expressed her gratitude for this opportunity, recognising that the uniqueness of Shreegauri's story and her right to make such decisions are significant factors.
On her Instagram profile, Sushmita Sen posted the trailer and accompanied it with a caption that read," Gauri aa gayi hai. Apne swabhimaan, sammaan aur swatantrata ki kahaani lekar"
Right from her initial appearance, the actor captivates the viewers with her compelling on-screen charisma, encouraging them to observe challenging situations through a compassionate lens. Sen portrays the resolute Shreegauri Sawant with unwavering determination, fearlessly tackling every obstacle that comes her way. Her journey encompasses a lifelong aspiration for motherhood, a profound physical metamorphosis, and eventual acceptance within the transgender community. She fearlessly champions their cause, leading up to a legal battle that reaches the highest court of the land.
TaaIi, a series conceptualised by Arjun Singgh Baran and Kartk D Nishandar, is under the direction of National Award-winning filmmaker Ravi Jadhav, with Kshitij Patwardhan as the writer. Produced by Arjun Singgh Baran, Kartk D Nishandar (GSEAMS Production), and Afeefa Nadiadwala, the show aims to shed light on the unwavering dedication of transgender activist Shreegauri Sawant in her quest for recognition of India's third gender. Audiences can anticipate the series' streaming on JioCinema starting in August.
---
 Suggested Reading: Of Red Bindi & Saree: Sushmita Oozes Power As Gauri Sawant