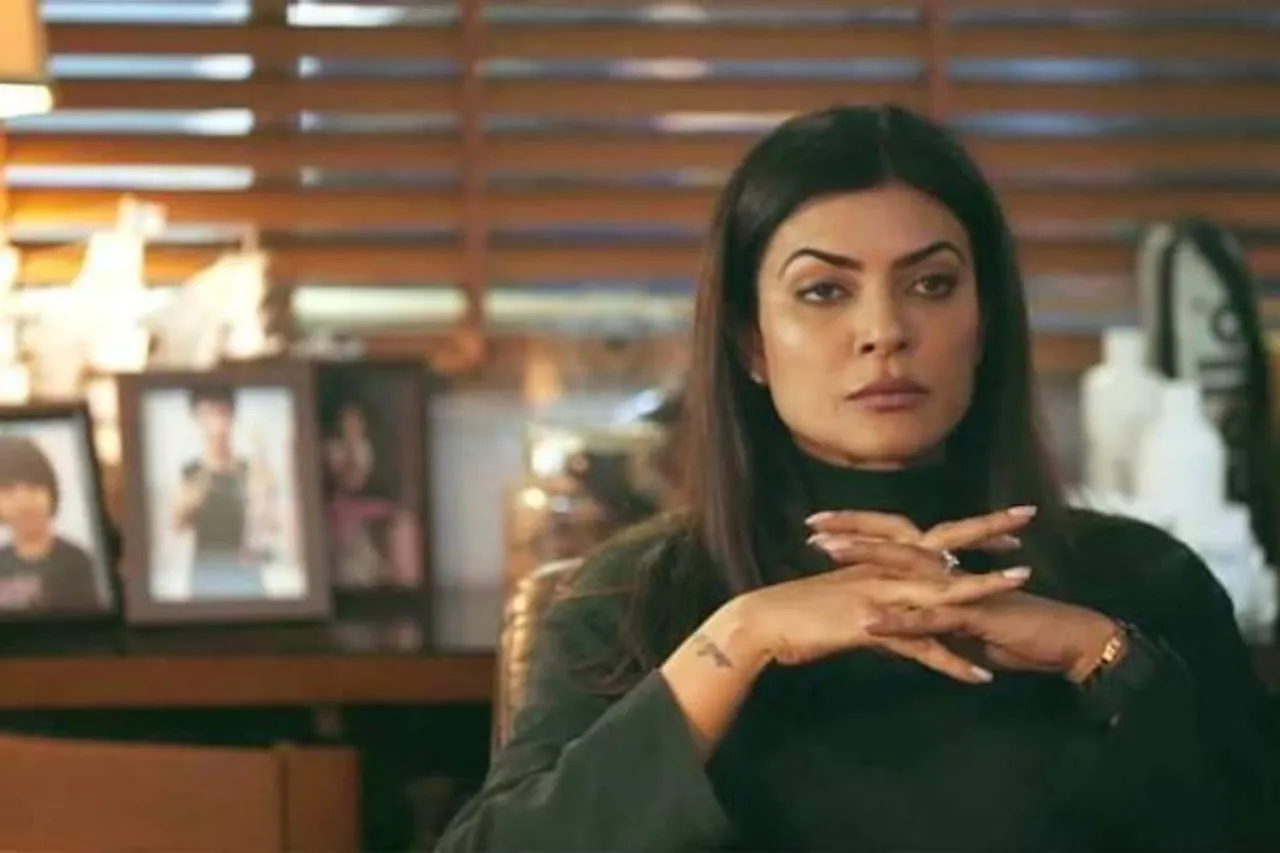 Sushmita Sen who turns 47 today is a lesson in living life unabashedly, and completely unfazed by society's disdain. For all the glory that came her way when was crowned Miss Universe in 1994, she couldn't escape the objectional gaze of the glamour world. She could neither escape the sheer unforgiving nature of life when she was diagnosed with a life-threatening disease. But Sen survived and how. She sustained and succeeded, all on her own.
To mark her 47th year, Sen took to Instagram and penned a special post, hinting that something big is coming her way.
"47 finally!!! A number that has consistently followed me for 13 years now!!! The most incredible year is on its way….I've known it a long time…and I am thrilled to finally announce its arrival!" the ever-smiling actor wrote.
Sushmita Sen Birthday
While there are several reasons to love Sen, it is her recent candid and openness in interviews that have got everyone talking about her. Apart from her calm and composed body language, it is Sen's sense of humour that stands out. When she was called a gold-digger, soon after IPL founder Lalit Modi posted about Sen being his better half, she proclaimed, "I dig deeper than gold…and I've always (famously) preferred diamonds. And yes, I still buy them myself." Perhaps she was throwing shade, but honestly, with all her achievements, it is foolish to imagine that she'd need a gent to buy her a gemstone.
Sen who has boldly led a life on her own terms never shied away from sharing her ordeals and in turn leaving trails of inspiration. At 24 when she was cementing her place in Bollywood, she adopted her first daughter Renee, and then her second, Alisah, 10 years later, changing several laws in the process and making the adoption of the girl child a part of the cultural conversation. In a recent interview with Twinkle Khanna, Sen revealed how she came close to getting married thrice but decided against it each time because her partners turned out to be let-downs. She has always been breezily frank about her relationships, including model Rohman Shawl, even when it ended in 2021, reassuring fans that they would always be friends.
Earlier this year when Sen was subjected to unnecessary filth after being in torrential discussion around Lalit Modi, she took it in a stride and responded with a balanced amount of snark and dignity. Sen posted a photo on Instagram and wrote, "The so-called intellectuals with their idiosyncrasies….the ignorant with their cheap & at times funny gossip. The friends I never had & the acquaintances I've never met….all sharing their grand opinions & deep knowledge of my life & character…monetising the 'Gold Digger' all the way!!! 😄👍 Ah these geniuses!!!"
Without addressing the actual relationship, Sen called out the people and ensured that she wasn't going to be reduced to the sum of her relationships: "I've never lived on the transient borrowed light of approval & applause. I am the Sun….perfectly Centred in my being & my conscience!!"
If you need any more reason to love Sen, it should be all the fact that she is confident today to be herself and her age unapologetically.
She told Khanna in a recent interview, "38 is when I fell ill. From 38 to 40, my attention shifted from my body, my looks to my health. By the time I reached 40, I was like hair, make-up, skin second. That's why, from 40, started my best phase…40 is my day one. I have just begun." She is 47 now, and could not care less about the muck thrown at her in the matter of romantic love.
Her intelligent charm can be summed up with one of her early candid interviews. When Sen was on actor Farooq Shaikh's talk show Jeena Isi Ka Naam Hai in 2002, her recollection of her journeys with beauty pageants showed everyone how she has been raised and what she is made of. She spoke about her hesitance to participate in the Miss India contest because her family did not have the money to buy designer clothes that she would have to wear on stage. Her mother, Shubhra, told her not to worry about it. The mother-daughter duo bought clothes from Delhi's Sarojini Market and handed over them to a tailor who used to stitch petticoats out of his garage.
Sen summed up what she learnt from her mother that day: "Insaan ko jo chahiye hota hai uske liye paise ki zaroorat nahin hoti, insaan ki intention sahi honi chahiye. (Money may not be a prerequisite for a person to fulfil their dreams. They need to have the right intention)
Views expressed by author are their own
---
Suggested Reading: The Problematic Culture Of Calling Women Gold Diggers