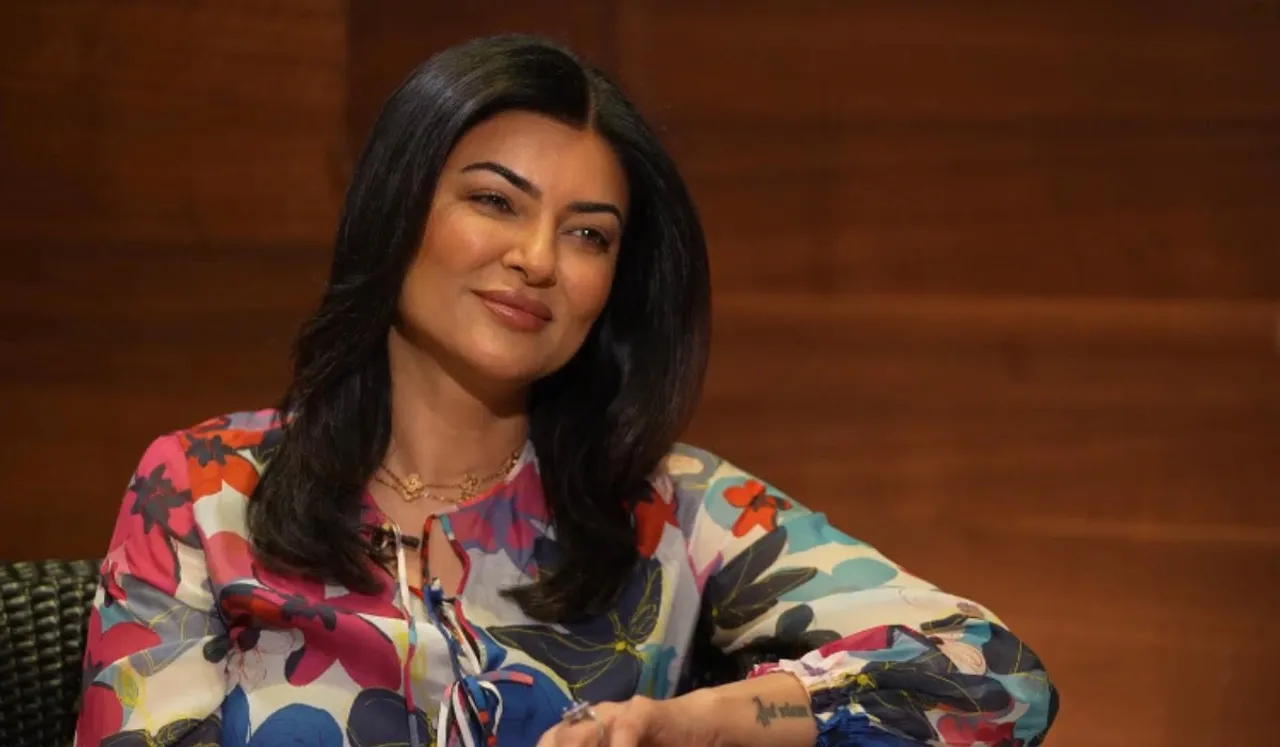 We don't have to go very far to see alarming gaps when it comes to women's healthcare. From prioritising their health to accessing healthcare, women in India have always stayed behind and the reasons are far too many. 
In a freewheeling conversation, SheThePeople discussed with Sushmita Sen how women have, for far too long, put their health on the back burner and why it's crucial to bring back focus to avoid a wake-up call. 
The idea of a 'good' woman and its impact
Statistics show that women in India fail to prioritise their health due to umpteen circumstances. As someone who has always been vocal about her challenges and her triumphs, how important does Sen think it is for the nation to bring women's health to the forefront today? 
"I believe that talking about women's health was always very important. Also, the idea of being a 'good' woman - a good wife, a good daughter and so on - has taken a toll on a human level for women to just be individuals who have their own needs and that need usually does not encompass being 'good' all the time," says Sen. 
Sen's recent work in JioCinema's Taali has garnered love and attention across the country and it's great to see her up and going after her health scare.
On March 2, Sen shared the news about her health with the world. She revealed the intensity of her heart attack, undergoing an angioplasty surgery, and the realisations she had over time. 
Sen, who inherits a genetic condition, discussed the significance of the wake-up call she has had recently. "In my case, it's a genetic condition as my father is a heart patient and my mother has a heart condition but it also kind of tells me that it's time to bring the focus back. While the doctors are telling me it's genetic and that could have been the reason, I know that, somewhere, I have not been looking after myself and it's been a wake-up call."
Why we need to act before the wake-up call
As Sen puts it, women get these wake-up calls all the time; although these alarms don't have to be as severe as a heart attack, they convey a hint of the urgency of prioritising themselves over everything else. 
"We have all sorts of conditions and, I find that if you look around now, you can see there is an influx of autoimmune diseases and women have it all over the world; which also means that we have forgotten to look after ourselves." 
As women negotiate their way through workplaces, their homes and in a societal sense, it's integral to create a space for a comprehensive healthcare ecosystem for them, and this will come if we change perceptions around why women being 'good' according to society adversely intersects their health. 
"If we chase these perceptions, which passes down from generation to generation; like if my mother told me and I tell my kids that and they tell their kids the same thing, the definition of how we look at our lives as women is very very limited as a theory rather than what is practically happening to us and I think that does take a toll eventually."
---
Suggested reading: Women's Health In India Deserves Urgent Attention