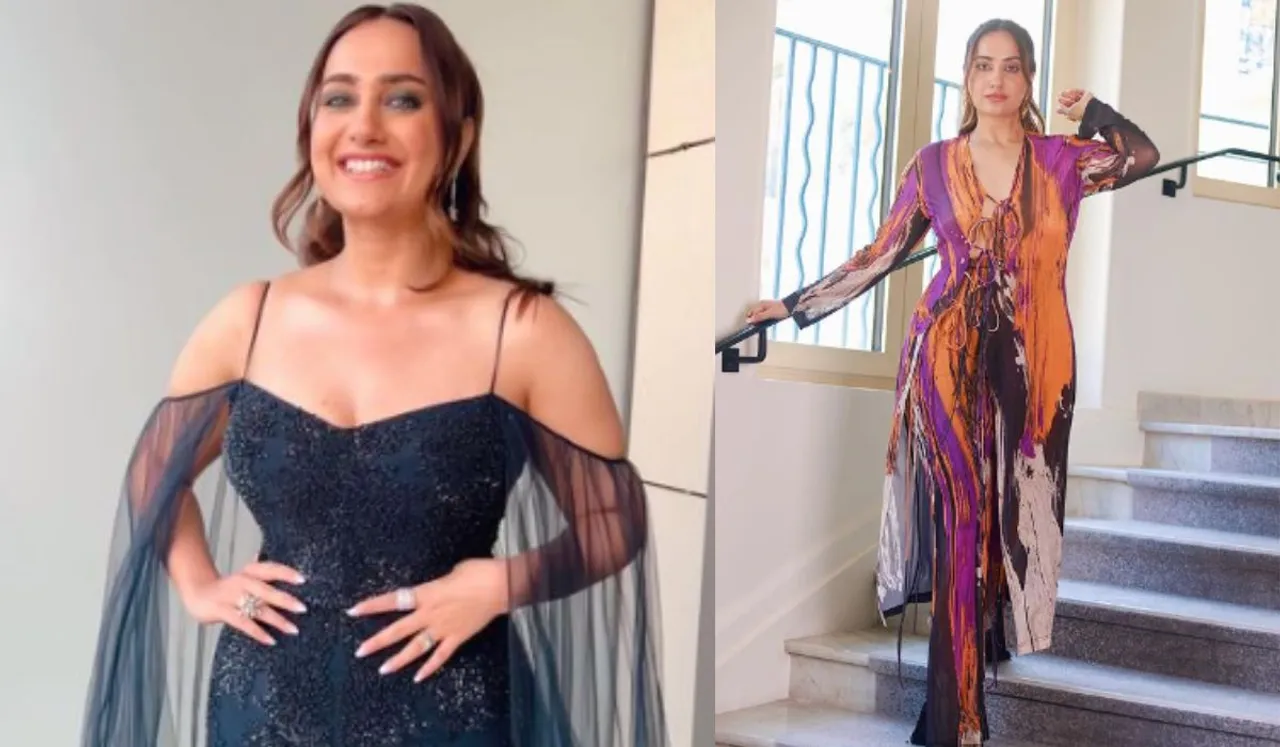 Kusha Kapila had been making headlines for not-so-good reasons ever since she announced her divorce from her husband Zorawar Singh Ahluwalia after six years of marriage. Kapila has been reaching great heights on the professional front; however, she has been receiving a lot of hatred and criticism since she announced the news of her divorce.
A few days ago, there were also several reports stating that the actor was dating Arjun Kapoor, which was the reason behind the "alleged" split between Kapoor and his long-time girlfriend Malaika Arora.
The hate comments and criticism were getting so intense that Kapila had to address the issue on her social media handle. She wrote that she had to give a formal introduction to herself every day after reading all the nonsense rumours about her.
Kusha Kapila On Hate Comments After Divorce
In a recent interview with Zoom, Kapila opened up about the hateful comments she has been receiving lately. Responding to a question about the inappropriate comments she has been receiving, Kapila said that she has a strong support system consisting of family, friends, and colleagues who come out and protect her. She further called it "natural to receive hate online as a public figure." She explained that she believes it's people's job to say something, so she doesn't let it get to her.
"I think my life now is in the service of making my skin thicker and thicker every day. And that's just what I work towards—literally every day I have to be immune, I have to be thick-skinned, and the scars will begin to heal soon enough," said the influencer turned actor.
Speaking about how she is dealing with her mental health amidst all the public hatred and trolling, Kapila said that she is really connected to her family and friends, and there is nothing she can't share with them. She also stated that she has found enough distractions to keep herself occupied but wants to keep her healing process private.
While it's good to hear that Kapila is dealing with the hatred and trolling in a positive way and is blessed with a reliable support system, society's perversion of blaming women is sickening. Why are women singled out, trolled, shamed, judged, and criticised for choosing to quit their marriage while men are either portrayed as the "victim" or are completely "left out of the picture?" Why are women being perceived as the "big bad villains" in divorce cases?
Both Kapila and her former husband have been very civil in announcing their divorce. He had even spoken out in support of Kapila when she was subjected to extreme hate comments and trolls. When the couple themselves are dealing with the separation gracefully, why is society so obsessed with speculation and pinning the blame on the woman? Is it because patriarchy feels threatened by independent women who dare to defy social norms and prioritise their happiness?
Piloo Vidyarthi About "Fat Alimony"
Quite recently, Ashish Vidyarthi remarried after divorcing his former wife, Piloo Vidyarthi. Despite the couple announcing the news of their divorce in a mature manner and continuing to be friends, there were reports claiming that Piloo Vidyarthi would have received "fat alimony" post-divorce.
In a conversation with the Hindustan Times, Piloo Vidyarthi, who is all set to make her entry into Bollywood, recalled that while most people said good things, there were 20–30 odd negative comments: "It happens; that's how life is. Divorce can't be this easy. But I don't think about it anymore," said the former RJ.
Again, why do people assume that all women take "revenge" by "claiming a big fat alimony" from their ex-spouse? Can't an independent woman sustain herself on her own? Besides, it's a woman's (or man's) legal right to claim alimony according to the spouse's financial capability and various other factors. Society would have probably expected Piloo Vidyarthi to mourn her broken marriage, but instead, she is making her acting debut.
Given that strong and independent women are perceived as threats by patriarchy, making them the villain is one of the ways society tries to bring them down. But today's women are above it all, and no amount of bullying is going to hinder them from achieving great heights.
Views expressed by the author are their own
---
Suggested Reached: 'What If Grief Never Leaves?' Kusha Kapila Opens Up On Mental Health