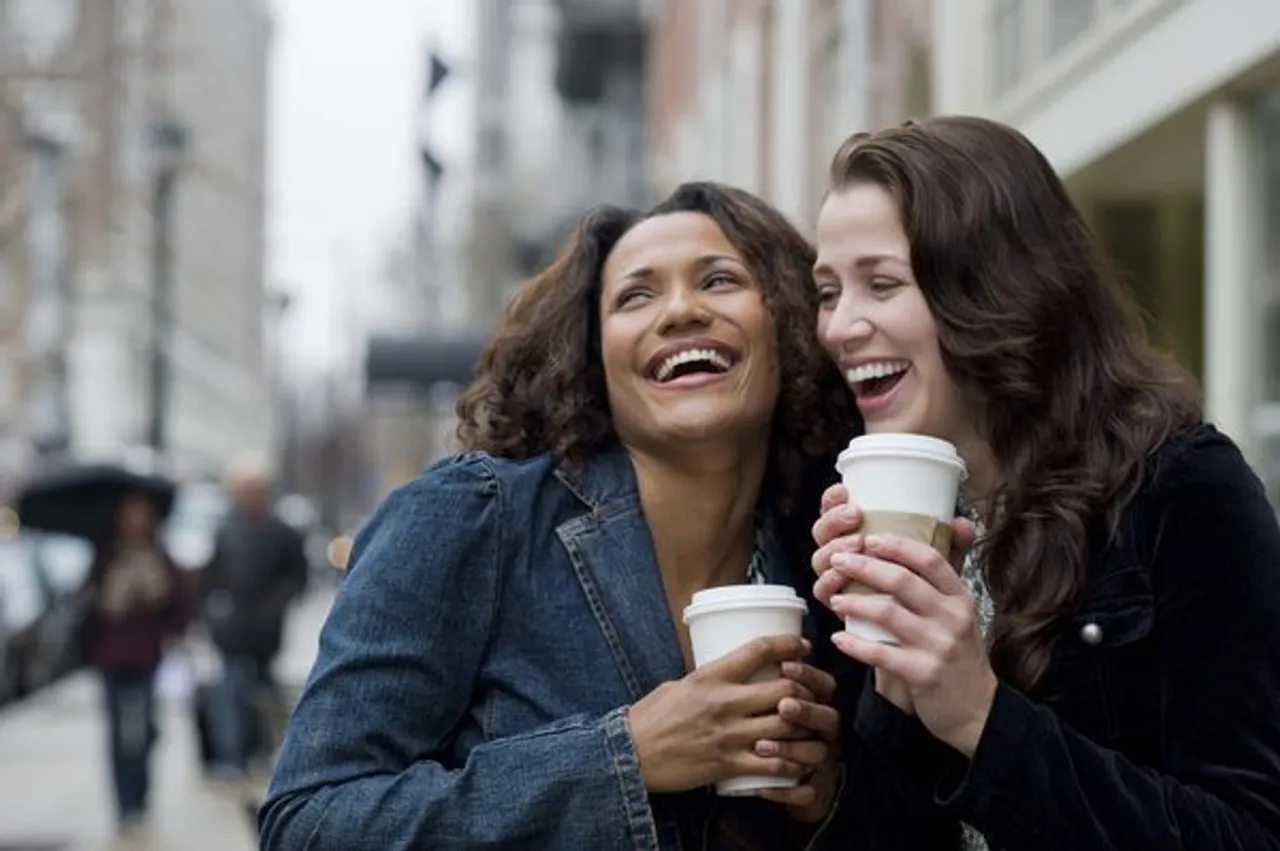 With the advent of social media, most of us would have tried to find our long-lost best friends through social media. Some of us might have even gotten lucky. One woman shared a heartwarming story of how she reconnected with her childhood friend on LinkedIn.
A woman named Vedika Sangle took to her Twitter handle to share how she found her friend on LinkedIn after 15 years. "LinkedIn literally reunited me with my childhood best friend after 15 years," read her tweet. Vedika Sangle shared a screenshot of the conversation she had with her friend on LinkedIn.
Woman Reunites With Friend On LinkedIn
The conversation shows Sangle messaging a woman named Barnali with a childhood photograph and asking her if she was the child in the picture, to which Barnali replies yes.
LinkedIn literally reunited me with my childhood best friend after 15 years😭🫶 pic.twitter.com/QYEvYaobuG

— Vedika (@Sangle_Vedika) August 5, 2023
The post was shared on August 5 and has garnered more than four million views. The post has also gained over 8K likes. Many netizens took to the comment section to share how wholesome it was that social media helped reunite childhood friends.
A user wrote how she found her childhood friend on LinkedIn, but the friend had been inactive and hadn't opened the app in ages. Another person wrote that they were rooting for such unions, calling them unexpected and wholesome. A third user pointed out that the main objective of social media at its initial stages was to connect people, and they expressed how glad they were to see it in recent times as well. A fourth netizen said that they thought this only happened on Facebook and emphasised that there was no better feeling than connecting with a long-lost friend over the internet.
Woman Finds Friend On Instagram
This was not the first time a person found their childhood friend on social media. Earlier in May, a woman created an Instagram account to find a friend whom she used to go to kindergarten with.
Neha created a profile with the username @finding_lakshita. She added details about her friend in the bio. Neha shared a childhood photograph of them from the class group photo in a quest to find her friend.
After a few people with the same name messaged her, she finally managed to find her friend. She then updated the bio: "The mission was successful. I finally found her."
She even shared a video on her personal account documenting the incident. She narrated how delighted she was to reconnect with her friend after 18 years and shared the conversation between her and her friend. The post amassed over 8 million views and several emotional comments from netizens.
---
Suggested Reading: Woman Creates Social Media Account To Reunite With Childhood Friend