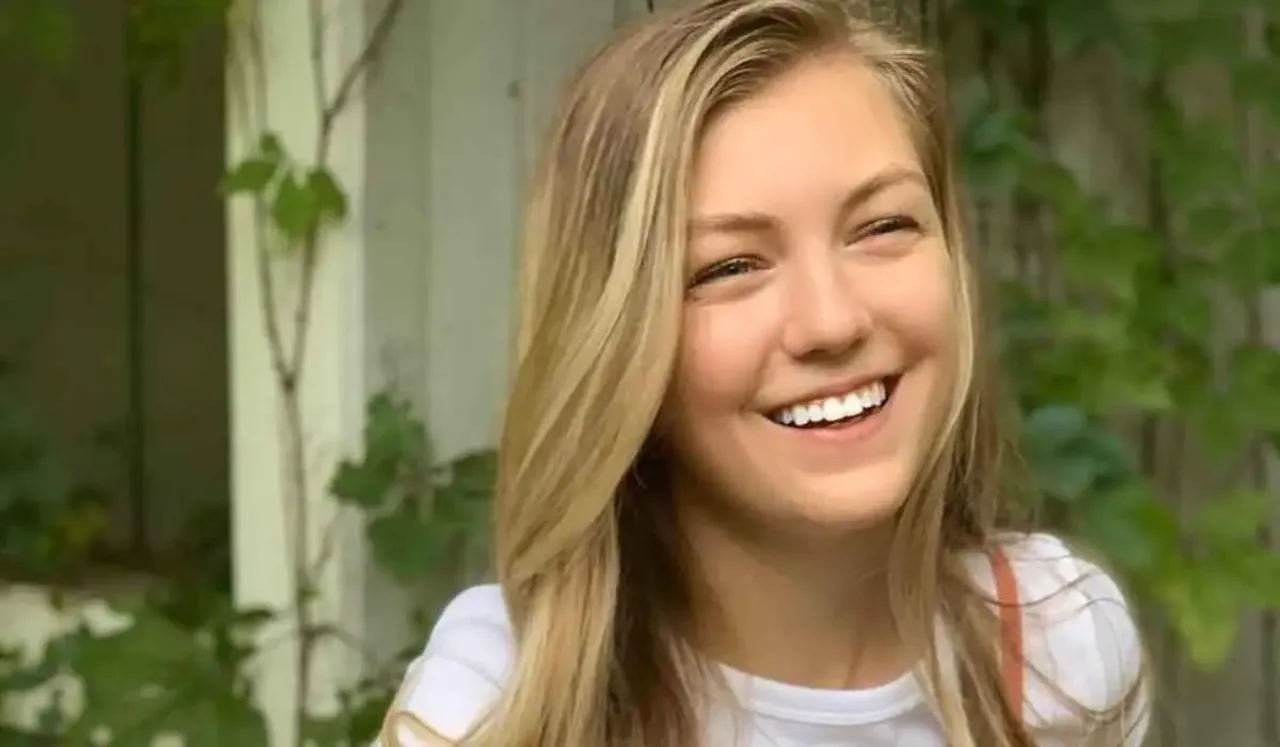 Influencer deaths 2021: The year was a tough one the world over for everyone, what with the pandemic raging, devastating and claiming endless lives. It was made even tougher for social media communities that witnessed untimely losses of their favourite influencers, either in road accidents or due to health issues or suicides.
The idea of people sharing an attachment with public figures largely virtual in their magnificence and popularity may seem incredulous to some. But it's a trend that comes with the digital age and cannot be dismissed. The emotions felt at the passing of an influential icon, someone who was looked up to, is a real occurrence. And internet legions continue to grieve the losses.
Influencer Deaths 2021 The Internet Is Still Mourning:
1. Gabby Petito 
Gabby Petito's case was inarguably the most widely publicised influencer death in 2021, making headlines globally and capturing the attention of thousands. The 22-year-old vlogger who was on a cross-country trip with her fiance Brian Laundrie went missing in August, following reports of mental health issues and domestic altercations with Laundrie. Read the case.
An intensive search resulted in the discovery of her remains at a national park in Wyoming, United States. A coroner's report concluded the reason for her death as strangulation. Days later, Laundrie's remains were found at a park in Florida. Experts said he died of a self-inflicted gunshot wound.
2. Júlia Hennessy Cayuela
A Brazilian influencer, 22-year-old Júlia Hennessy Cayuela died in July this year in a motorbike accident. As per reports, she was on a trip with her husband across southern Brazil, through mountain terrains, when the duo crashed into a truck. They were rushed to hospital and while her husband survived with injuries, Cayuela could not be saved.
A popular social media figure with thousands of followers, Cayuela posted a short note on her Instagram page in days preceding her death that caught the attention of fans after she passed. "Life is short, let's be crazy," her last post reads. More here.
3. Paige Rice 
In October, yet another road accident claimed the life of an influencer, this time in Liverpool, England. 22-year-old Paige Rice, while driving with her boyfriend, collided with a taxi late night near the Queensway tunnel in the city. She had a large number of followers on social media, where she shared ">makeup, clothing and lifestyle tips. Her boyfriend too tragically died days after Rice lost her life. Read here.
What many fans found eerie was that Rice had been talking about death in the days preceding her fatal car crash, as revealed by her mother. "...she told me that if she died to remember that she lived life to the absolute full," Rice's mother was quoted saying.
4. Sophia Cheung 
In Hong Kong, 32-year-old influencer Sophia Cheung died after slipping off a hiking spot in July this year. Reports suggest she was trying to click a selfie on the edge of a waterfall but lost her balance and plunged 16 feet to her death. The incident occurred at the famous Pineapple Mountain. The friends she was with called emergency services and she was taken to hospital but was pronounced dead.
Cheung was an avid hiker and adventure sports enthusiast, for which she had amassed thousands of fans online. Her profile boasted of many daring stunts near rugged mountain edges and cliffs.
---
Suggested Reading: Influencer Deaths And How Internet Communities Are Facing Grief Up Close
---
5. Luo Xiao Mao Mao Zi
Luo Xiao Mao Mao Zi, an influencer from China, met a tragic end when she allegedly drank pesticide on livestream while her fans and followers egged her on to do so in October this year. She was famous on Douyin, the TikTok-like app in China, and was 25 years old.
As per reports, she was facing depression in the months before her death and had even been hospitalised more than once for the same. It was also alleged that she was apparently trying to gain the attention of an old boyfriend. The livestream she posted mentioned that it was probably her last video. After ingesting the poison, she reportedly called emergency services herself but couldn't be saved.
6. Caitlyn Loane 
19-year-old TikToker Caitlyn Loane reportedly died by suicide in July this year, leaving her entire fan community in shock. A young farmer from Australia, Loane was popular for her videos shot out in nature with animals and amid rural work. The teen did not mind getting her hands dirty, for which she was a rising figure of inspiration for many girls looking to pursue family farming businesses.
Reasons for her death were not made immediately clear in the media.
7. Shreya Muralidhar 
Indian television personality and online influencer Shreya Muralidhar left fans in shock after it was reported this week that she died in her 20s of a cardiac arrest. She was famous for appearances in Telugu entertainment and her videos were popular on social media.
Comments mourning the loss began pouring in after news of her death came to light, with many flagging the issue of health issues claiming lives younger than they did in the past. Her case was likened by many to that of actor Sidharth Shukla's who also untimely died of a cardiac arrest at the age of 40 this year.
8. Samantha Rabinowitz 
The notoriously faceless figure behind YouTube's famous 'Here For The Tea' channel, influencer Samantha Rabinowitz lost her life for reasons unknown in a bit of tragic news that came unexpectedly to fans last month. Rabinowitz, despite the low profile she kept, was among the most noted people of influence online, with her channel being among the first of its kind to offer running commentary with eyeball-grabbing graphics and exposes of famous celebrities.
Fans noticed the inactivity across Rabinowitz' social media accounts in the days leading up to her death and were questioning her about it. Responding to the queries, Rabinowitz made an appearance on Twitter and said she had received some "devastating news" recently and was taking some time off for herself. Many prominent makeup artists had paid their tributes after her demise.