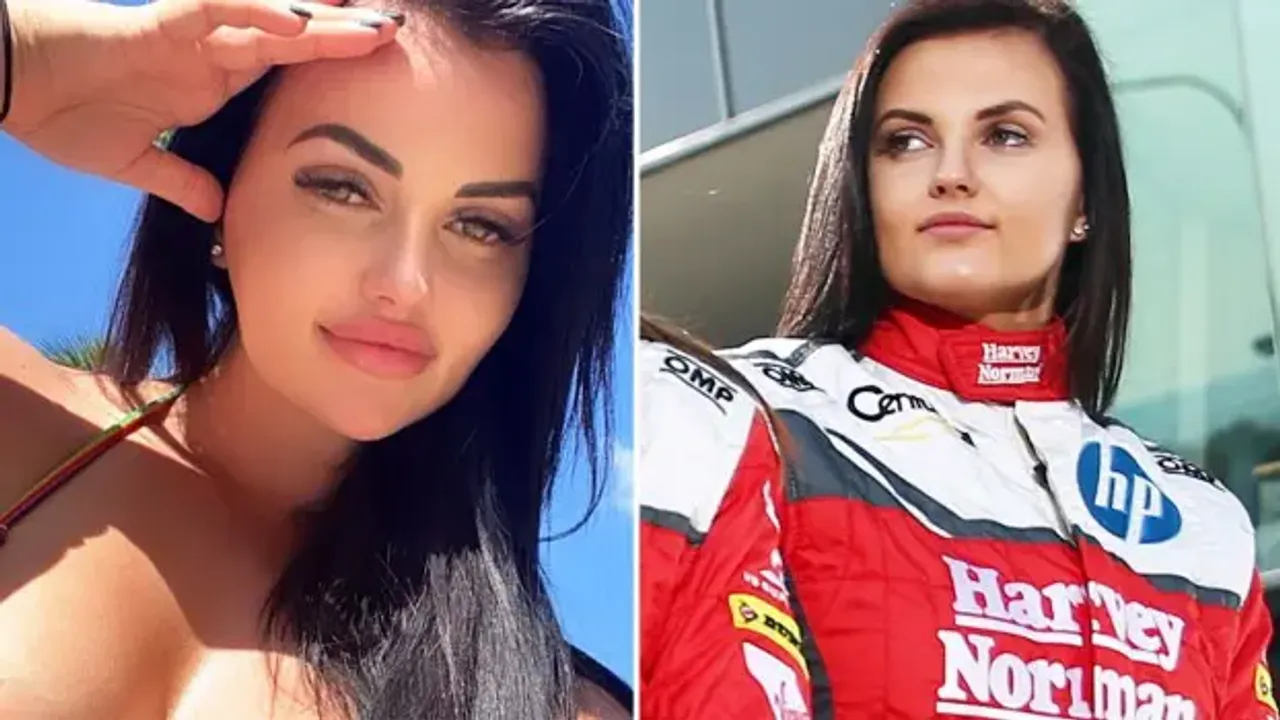 Former Supercars driver turned adult star Renee Gracie has reportedly been banned from social media platforms Instagram and Twitter. The 26-year-old Australian, who had famously turned to adult content website OnlyFans in 2019 in a bid to support her racing career, claims her ban came earlier this week without any warning or prior notification. Gracie says she feels like US President Donald Trump, who was recently banned from several online platforms as well, upon allegations of inciting the Capitol Hill violence on January 6.
Gracie, who had a large social media following, told The Daily Telegraph Wednesday that her Instagram and Twitter ban was wholly unprecedented. "When I told my Dad I had been banned, he said "you've done a Donald Trump" and I said I'm not inciting violence – make love not war," she was quoted saying.
Also Read: Five Things I Wish My Father Told Me About Adulting
"I just woke up and I can't log in. They haven't given me any reason which I think is the hardest thing ," Gracie told Daily Mail. "I was cautious with the things I was saying in my comments. The photos I was uploading," she added. The ban, Gracie claims, might impact her earnings in some areas.
Renee Gracie On Switching To An Adult Career
Gracie, the first full-time female competitor in V8 Supercars Dunlop Series in 14 years, has been vocal about shifting to the adult industry to support her sports dreams. She explained it saying, "It has been the best thing I have done in my whole life. It has put me in a financial position I could never have dreamt of and I really enjoy it. I pretty much do everything. I do whatever it is people request. I sell those photos and people tip me."
OnlyFans has emerged as an online hotspot for adult content, where users can sell X-rated photos and upload other nude videos of themselves for purchase. Gracie has reportedly been pulling big bucks from this enterprise. "In my first six days I made $24,000 and that is when I realised I could really do something with this," she said. Local media Perth Now reports that Gracie has even made upto $500,000 in a single month through clips filmed in her bedroom.
In 2020, she expressed the desire of returning to motorsports, having earned enough from adult content to support her career now. Read more here. 
Also Read: Ashli Babbit Was "Deep Into" Conspiracy Theories Like QAnon: Experts
Other Australian Sportspersons Turn To Adult Industry
In recent times, Gracie hasn't been the only Aussie sportsperson to switch careers. Several like Bernard Tomic, former world No. 17 tennis from Australia, and surfer Ellie-Jean Coffey are also reportedly selling explicit content of themselves on online platforms.
Australian tennis star, Angelina Graovac, also recently went down Gracie's path by shifting to OnlyFans. According to reports, the 19-year-old who made her tennis debut in 2018, was struggling to earn. Read more on Graovac here.