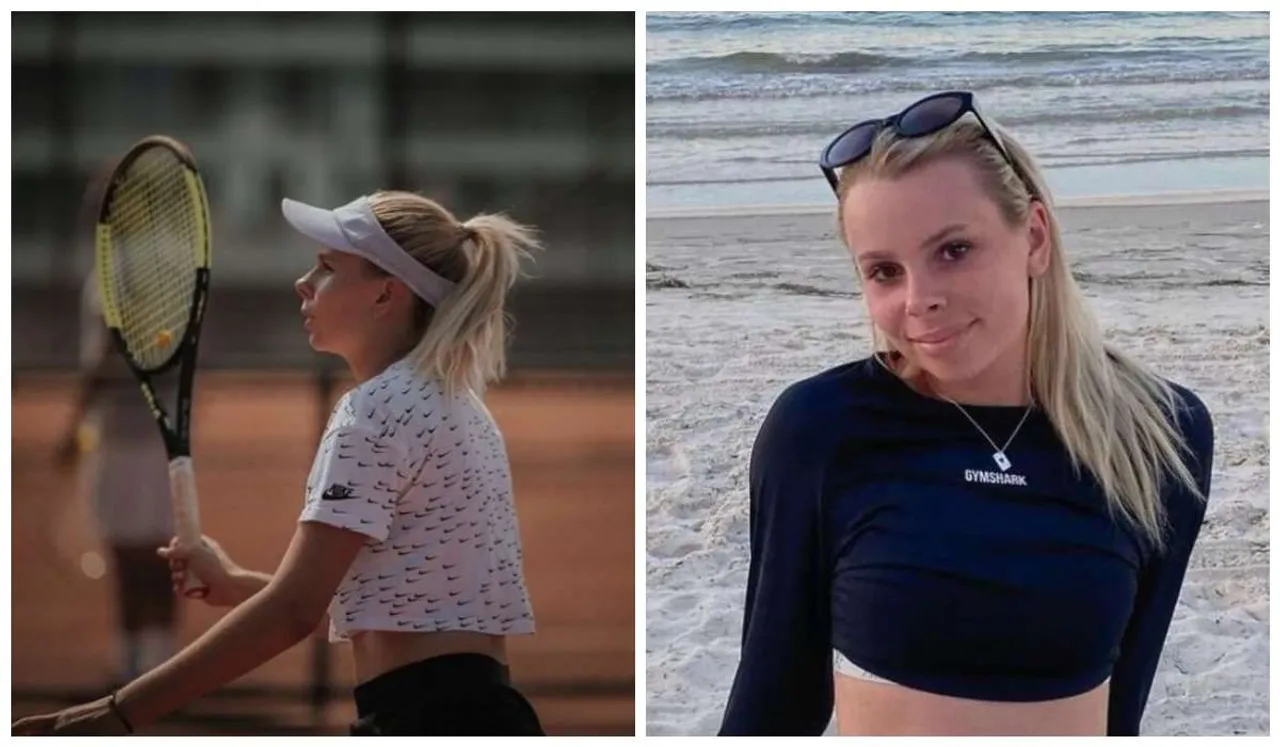 Rising Australian tennis star, Angelina Graovac, has reportedly turned to content platform OnlyFans where users sell X-rated photos of themselves, in a bid to support her sports career. According to reports, the 19-year-old who made her tennis debut in 2018, is struggling to earn, which prompted her to make an account on the website thriving with adult content. Fans are likening her to Australian sportswoman Renee Gracie who made headlines for turning to the porn industry to support her racing career.
According to The Sun, Graovac, who hails from New South Wales, has been waiting for a sports breakthrough since 2018 and is yet to be listed on the Women's Tennis Association (WTA). She is ranked 1171 in the world, having won only nine of her 37 career singles matches, with her career tour earnings approximating just over $3500, local media reports. Graovac, considered a rising tennis champ on the Australian scene with her ITF Tour appearances, is having to support her dreams by selling content on the adult website.
Also Read: Argentina: Fate Of Abortion Bill To Be Decided in Senate Next Week
Other Australian Celebrities Turn To 'Adult' Career
Graovac, however, is not alone in choosing an "adult" alternate career. Reports claim Bernard Tomic, former world No. 17 from Australia, has shared several explicit clips on OnlyFans with girlfriend Vanessa Sierra. Surfer Ellie-Jean Coffey is also among those selling adult content on her website.
Most notably, former driver Renee Gracie had in 2019 grabbed eyeballs after quitting her racing career to become a pornstar. The ex-Australian V8 Supercar driver claimed to have made approx R18.8 lakh from her work on the adult site OnlyFans. Announcing she wants to make a comeback, she said she would use that income to fund her own racing team. "I now have the financial security to get back into it," Gracie told The Daily Telegraph.
"I can now afford to go racing without worrying about crashing the car. I won't be reliant on sponsorships," she added.
Also Read: 23 Years After Her Divorce, Pakistan Man Gets Mom To Marry Again
More About Renee Gracie
In 2015, Gracie became the first full-time female competitor in V8 Supercars Dunlop Series in 14 years. On shifting to adult content from sports, she had explained, "The pressure I was under in the last couple of years was immense and I don't really want to put myself through that. I don't need that pressure because I have a career outside racing now. I will be doing it for enjoyment and fun. I have been watching the races and keeping up to date with it. I want to do it again because now I can do it on my own and I can afford to enjoy it."