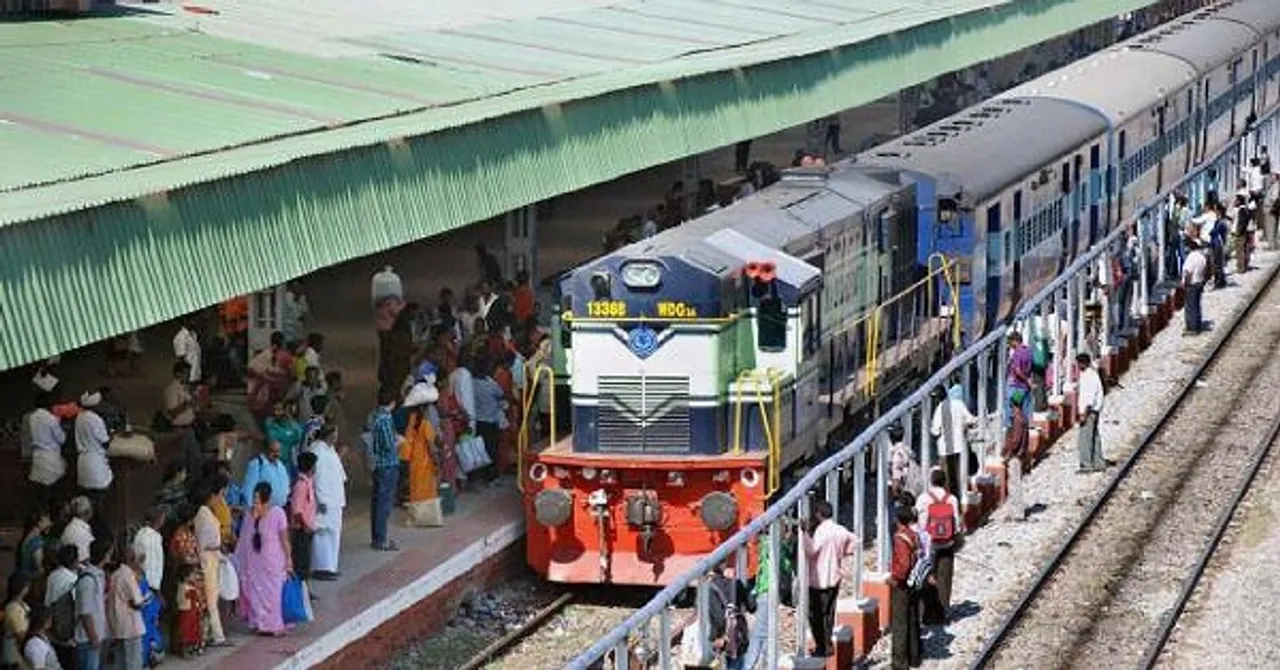 The Ramavarappadu railway station in Vijayawada Division has become an 'All-Women Station'. The move aims to empower women in the railway workforce and to boost their confidence.
Ramavarappadu Station has become the first #Allwomen #Railway #Station on #Vijayawada #Division from 17th March, 2018 @SCRailwayIndia @gmscrailway @RailMinIndia @PiyushGoyal @PiyushGoyalOffc @rashtrapatibhvn pic.twitter.com/j0nw5Q2iRC

— DRM Vijayawada (@drmvijayawada) March 17, 2018
The women are handling all duties from day-to-day activities, to train operations, ticketing, security and other relevant work. The women staff comprise one station superintendent, three station masters, two pointswomen and three women Railway Protection Force constables in the security wing.
Speaking to TOI, divisional railway manager R Dhananjayulu said this is not just a demonstrative exercise and that they are looking to sustain the station as an "all-women station" for as long as possible.
Also: Mumbai Railway Stations To Soon Have Baby Feeding Cubicles
"All the women volunteered to be part of Ramavarappadu station's operations and we have given them sufficient training. Only after they felt confident we entrusted the job to them," Dhananjayulu told TOI.
This is the first 'all-women' railway station under Vijayawada division and third in Andhra Pradesh after Chandragiri and Phirangipuram railway stations.
Also: Indian Railways to Install CCTV Cameras at 983 Stations
Also: Jaipur's Gandhi Nagar Is Country's First 'All-Women' Railway Station
Other all-women railway stations
Last month, women took charge of the Gandhi Nagar railway station in Jaipur. This was the country's first all-women station on the railway's main line.
From master Angella Stella or ticket collector Vandana Sharma, all 28 employees at the station are women. These include ticket checkers, RPF personnel, operations staff and reservation and booking supervisors, North Western Railway spokesperson Tarun Jain said.
Matunga railway station of Mumbai is also managed by women and it is in the sub-urban category.
It is good to see Indian railways promoting women's empowerment by roping in more women for the functioning of stations.
Read Also: READ: Matunga: Mumbai's First "All-Women" Railway Station Enters Limca Book
Picture credit: Khabar India