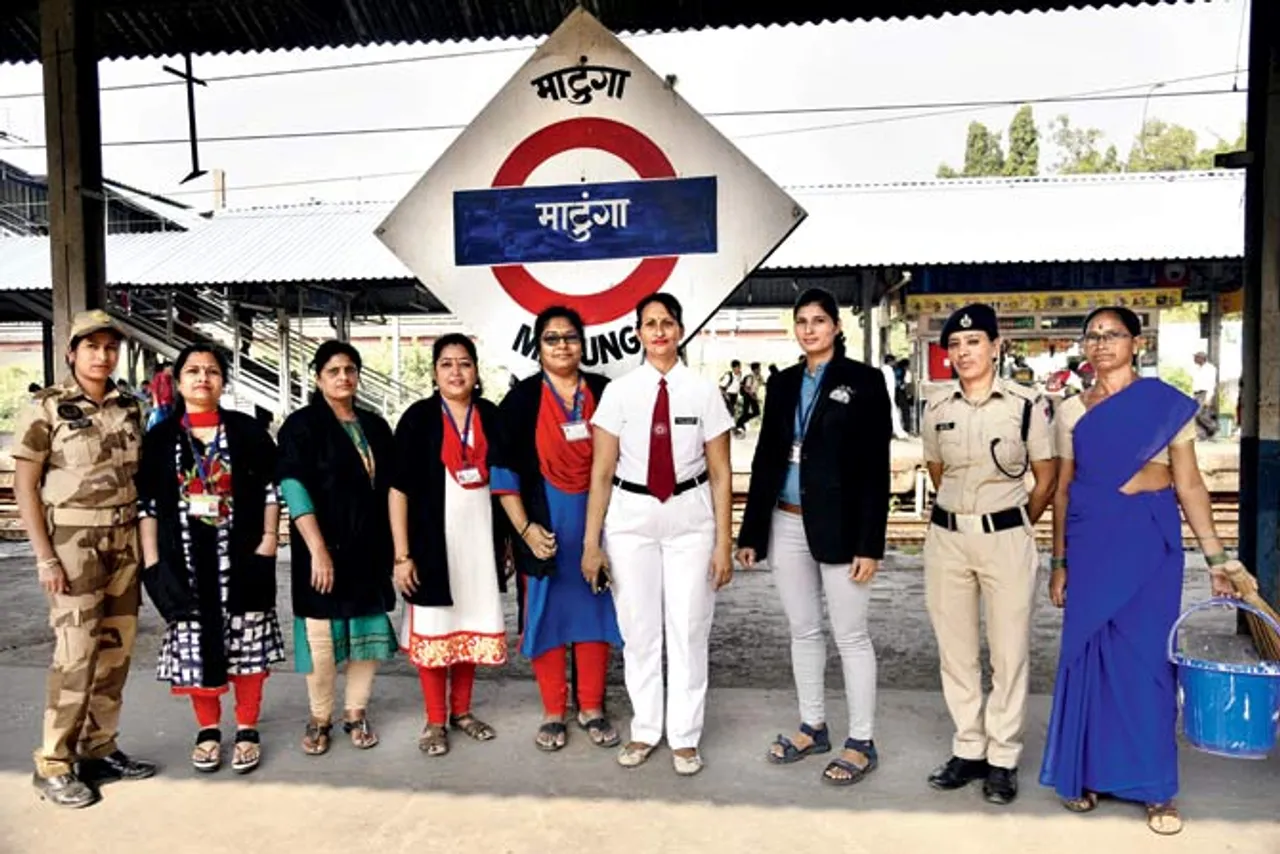 Mumbai's Matunga station is the first station in the country to be run entirely by an all-women's squad. And this has got them a space in the Limca Book Of Records, 2018.
Nearly six months after Central Railway authorities decided to hand over the responsibilities to its all-women staff, it has entered the Limca Book of Records 2018, an official said on Tuesday (Jan 9).
"We are happy to inform that six months after the CR appointed an all-woman staff at Matunga, this station has figured in the Limca Book of Records 2018," said the Railway official, the Indian Express reported.
https://www.facebook.com/PiyushGoyalOfficial/posts/861575207346960:0
Earlier in July 2017, CR had appointed 34 women at the station. The team now has expanded to 41 women staffers. It includes a station manager, points person, booking staff, ticket checkers, RPF cops and sweeper, among others. These staffers work under the supervision of station manager Mamta Kulkarni. She became CR's first women stationmaster in the Mumbai division, back in 1992.
Read Also: Indian Railways to launch a safety app for women
According to the staff, DK Sharma, General Manager, Central Railway is the originator of this unique all-women brigade. "The transition period was tough, but the confidence and support given by the railway administration helped us sail through," a staff member said to the Mid-Day. "The credit for this goes to CR General Manager D K Sharma, who started this initiative of empowering women," he said. Central Railway was the power behind this noble initiative to empowering women. Currently, the station is completely manned by women staffers.
"We have a unique comfort zone," said Mamta V Kulkarni, the team leader and station manager, said.
"I have worked in the railways for nearly 30 years now. And have previously been posted at Mumbai CST and Kurla. But, this idea of having an all-female staff is unique and fascinating," Kulkarni said.
Read Also: Indian Railways to install CCTVs for women's safety
Chief PRO of CR Sunil Udasi said, "The staff has been handling all operations of the station round-the-clock for the last six months and results are positive and encouraging. "The idea is to create an environment where women are encouraged to take decision about their own personal and professional well-being," he said.
When asked about the challenges during night shifts, especially the problem of handling druggies infesting the areas, Kulkarni added, "the strong support by the CR administration helped streamline these issues," said a staff member. "We also have an all-women RPF staff that patrols the station at all hours."
Kulkarni claimed, "There's a different comfort level when one works among women. We are in a better position to understand each other's problems. And that helps in the overall functioning of the station too," she said.