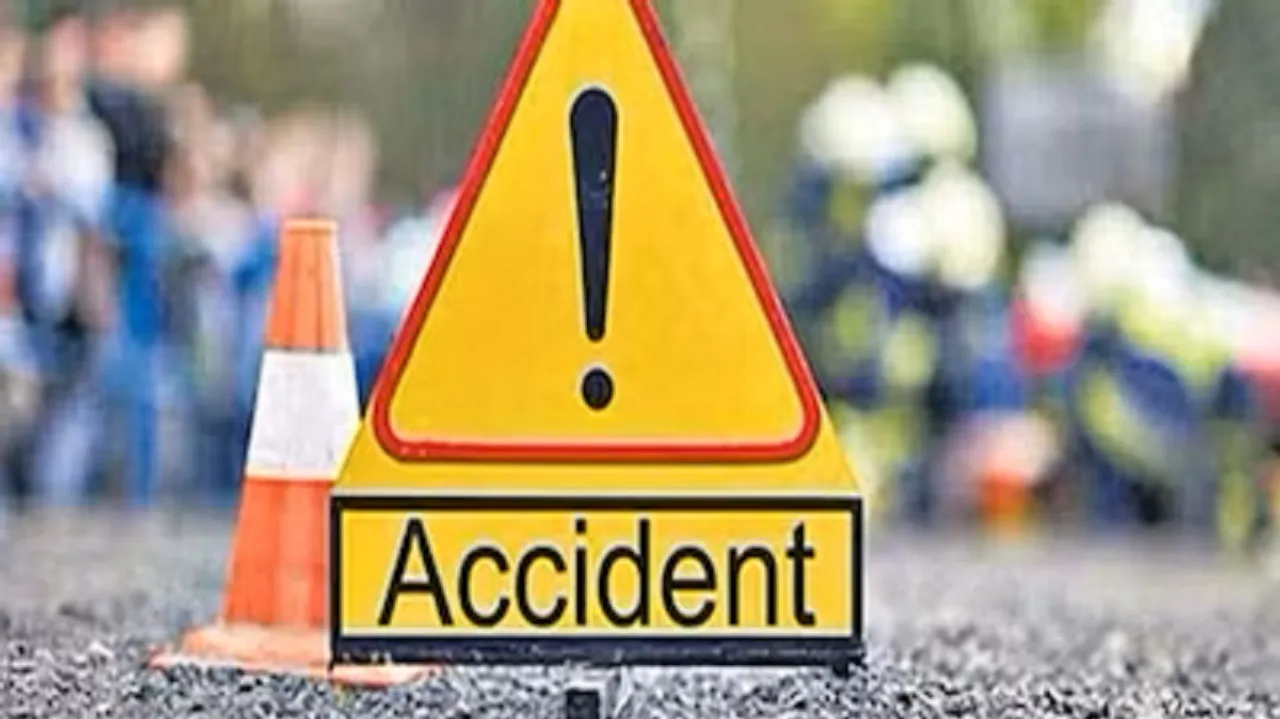 A 32-year-old woman and her four-year-old daughter lost their lives, while three others were severely injured when a fast-moving mini truck struck them near Delhi's Majnu ka Tila market early yesterday, September 15.
The perpetrator was apprehended by bystanders who subsequently handed him over to the police.
What Happened? 
The tragic accident occurred at around 5:30 am as the woman, her family, and their neighbours were sleeping on small cots outside their makeshift homes. A Tata Ace vehicle ran over them, resulting in the woman namely Jyoti (32) and her daughter's fatal injuries. Fortunately, her husband, elder daughter, and a 17-year-old neighbour sustained only minor injuries.
These families reside in the 56 Pahadi area of North Delhi, where huts and makeshift houses are clustered near the MKT market.
Police Action
Upon receiving an early morning PCR call at the Civil Lines police station, it was reported that the speeding mini truck had struck multiple individuals who were sleeping outside their residences.
Deputy Commissioner of Police (North) Sagar Singh Kalsi stated, "The police arrived promptly at the scene and discovered that the Tata Ace vehicle had been involved in an accident. Five injured individuals were immediately transported to the Trauma Centre for medical treatment."
DCP Kalsi further reported that Subhash (30) and two children, aged six and 17, sustained minor injuries and have already been released from the hospital. The accused driver, Dinesh Rai, who resides in Karawal Nagar, was seized by the public and subjected to physical assault, according to the police.
The accused has been taken into custody, and a case has been filed under IPC sections 279 (reckless driving), 337 (causing harm by engaging in an act that endangers the life or safety of others), and 304A (causing death due to negligence). Further investigations are currently in progress.
Not The First Incident
Earlier in May this year, a 36-year-old man, who was sitting on a sidewalk, tragically lost his life when he was allegedly hit by a bus in the Sunlight Colony area of southeast Delhi.
Ramakant, hailing from Sonu Vihar in Uttar Pradesh, was rushed to a hospital after the incident, which occurred near a flyover at the Sarai Kale Khan traffic signal. The victim was declared dead upon arrival by the doctors.
In addition to this, the auto-rickshaw driver and a passerby named Laddan Yadav sustained injuries during the accident. A police team examined the accident scene and confiscated both the bus and the auto-rickshaw. The accused meanwhile escaped the crime scene soon after the accident.
---
Suggested Reading: Boat Carrying School Kids Overturns In Bihar, 10 Children Missing