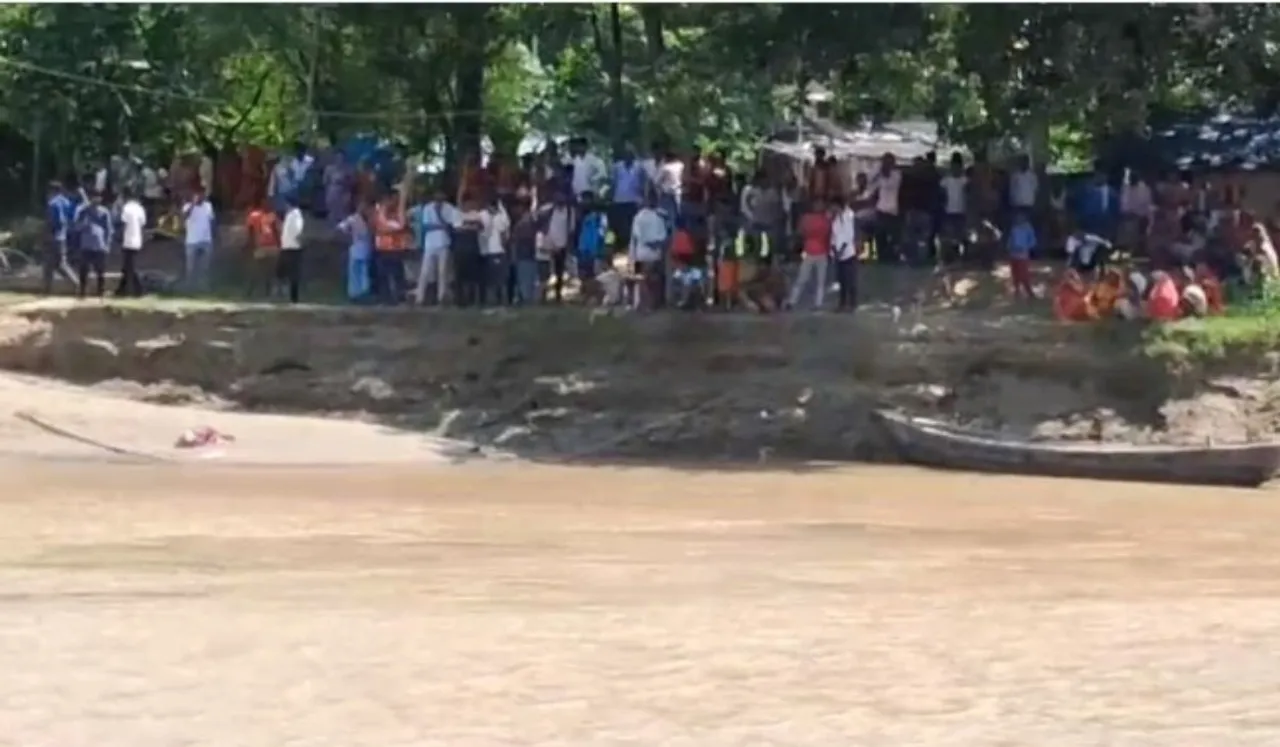 A boat carrying 30 children overturned in the Bagmati River in Bihar's Muzaffarpur district early on Thursday morning. 20 children were reported to have been rescued, while a search operation is ongoing for the rest of the children.
Initially, eighteen children were reported missing. The incident happened near Madhupur Patti Ghat along the Bagmati River while the children were on their way to school.
Children Missing After Boat Overturned In Bihar
Bihar Chief Minister Nitish Kumar told the reporters that senior district officers, including the District Magistrate, have been ordered to report at the scene of the accident and assured that air and support will be given to the families of the missing children.
In a statement, he mentioned that the rescue operation is underway and that he had directed the District Magistrate to look into the incident with urgency. He assured that the government would provide assistance to the affected families.
A team of personnel from the State Disaster Response Force is also aiding the search and rescue operation.
As per India.com, an eyewitness stated that the boat might have overturned because it was overcrowded.
Four Children Survived Plane Crash, Found
Back in June, four children had survived a plane crash and had been spending weeks fending for themselves in Colombia's Amazon jungle. The children aged 13, 9, 4, and 1 were rescued, and the whole country celebrated with joy.
The children's mother and two pilots were killed as the light aircraft crashed in the jungle on May 1. The children went missing, and a huge search and rescue operation was launched involving dozens of soldiers and local people. The siblings, who hail from a Huitoto indigenous group, had been taking care of each other for over 40 days.
Since the older child was already used to looking after her younger siblings while the mother was at work, she took care of them. The children who were entrusted to their grandmother shared how grateful she was to get her grandchildren back.
The Cessna 206 aircraft in which the children and their mother were travelling from Araracuara, in Amazonas province, to San José del Guaviare issued a Mayday alert due to engine failure before it crashed.
---
Suggested Reading: Kerala Boat Tragedy: India Needs Strict Safety Policies For Tourism, Adventure Sports