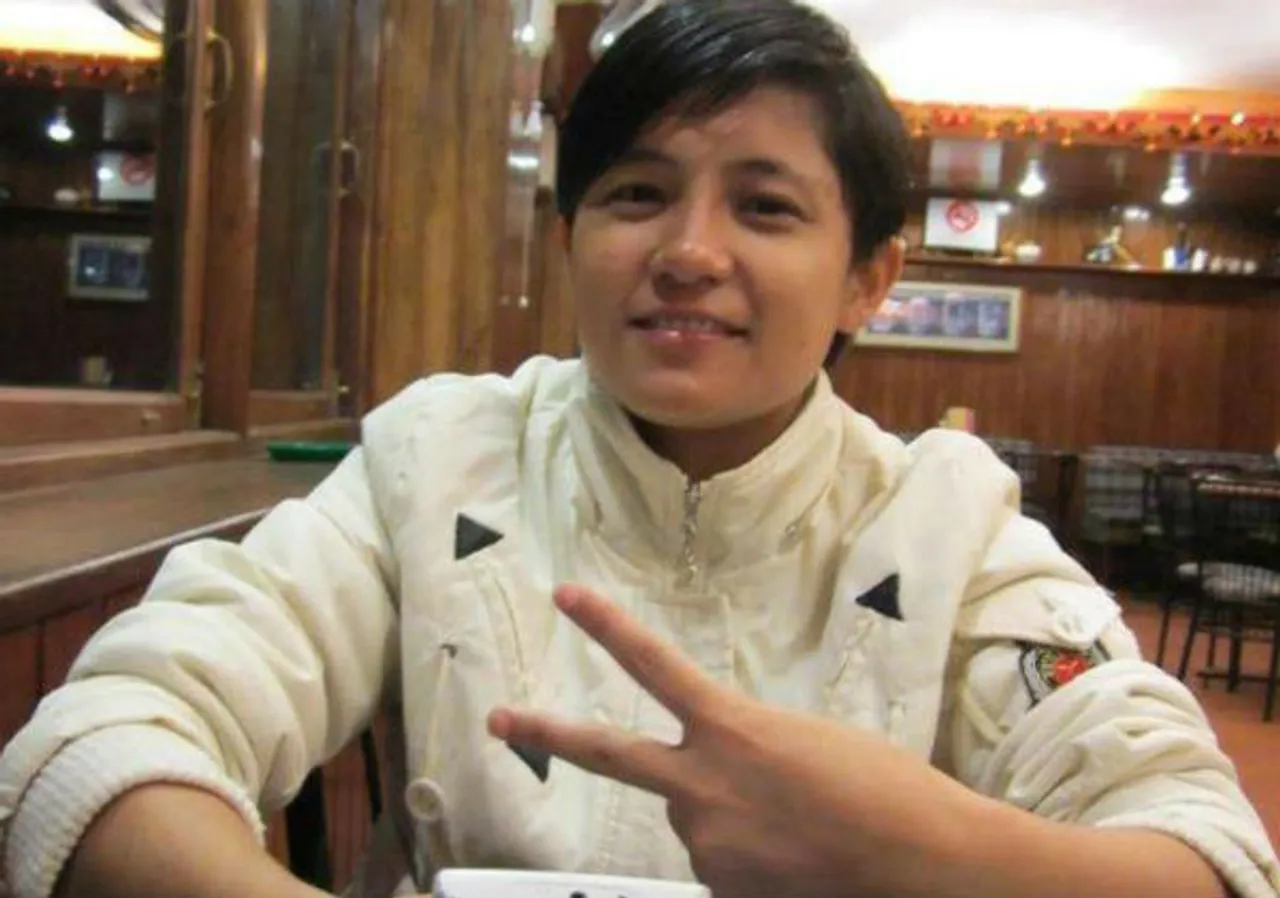 Kikam Bhutia, 29, became the first woman from the Northeastern states to be appointed as a member of the coaching staff of the Board of Control for Cricket in India (BCCI). She conducted a training camp in Imphal, Manipur from April 23 to May 13. Bhutia has been bestowed with the responsibilities of Sikkim women's cricket team. Now she intends to coach them as fielding and wicket keeping trainer for the upcoming Under-19 (Girls) Zonal Cricket academy for the Northeast and Bihar Zone.
SheThePeople.TV catches up with the young coach. Some edited snippets from the interview.
Tell us a little about yourself...
I am from Gangtok, East Sikkim. I grew up in a very humble middle-class family. My dad was a government servant and my mom was working in Khadi but later she took voluntary retirement to take care of our family. I  graduated from Sikkim Manipal University and then an MBA from Sikkim University in 2014.
How was the Sikkim women's cricket team formed?
In the year 2008, first Sikkim Women's team participated in the national tournament, but unfortunately, only 3 Sikkimese girls were in the team, rest all were from Manipur. But the following year (2009) a camp was held during winters to prepare the girls for the nationals to be held in Jharkhand. From that camp, a 15-member all-Sikkimese squad was selected and they represented the state in 2009 in under-19 as well as senior national tournament held in Jharkhand and Kalyani (West Bengal).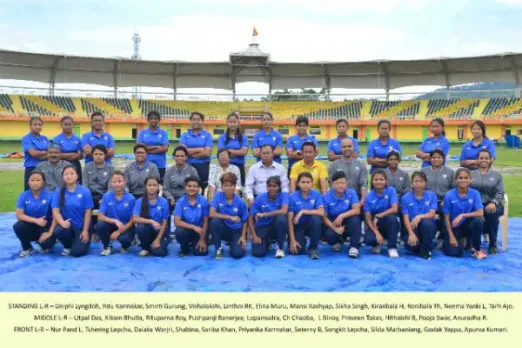 Sikkim Women's Cricket Team PC STP
I was selected as the captain of the team and Nimakit Bhutia was the vice-captain.
After that, a permanent cricket Academy was set up in the Mining Cricket ground in Rangpo. Further, the Sikkimese Women's team participated in 2010 (Shillong) and 2011(Shillong). In 2011 we were the runner's up in the Associate and Affiliate members National senior women's tournament. Unfortunately, after 2011, there was no tournament being organized for the women's team of Northeast States by BCCI.
Finally, in 2017 after a long battle, Northeast states and Bihar were allowed to participate in Under-19 women's tournament.
What inspired you to choose Cricket, why not any other sports?
Since a very young age, I have had a keen interest in sports, but the passion I had for cricket was just unmatched. As we did not have cricketing facilities in our state I would involve myself in other sports like football, volleyball, badminton, table tennis, handball, throwball and athletics.
My brother and his friends would play cricket and every time I would follow them, but they never let me play initially as I was a girl; I also thought they might get hurt.
Who was the inspiration behind your passion for cricket?
Definitely, my brother was the one who introduced me to the game. I believe I was born with the passion.
Did society restrain your decision to play as a woman cricketer?
When I was young I did not have any problem but as you know when a girl child starts getting older society starts using their talent to demotivate them. I was the only girl who would play with boys.
So, a lot of my neighbors and family members said I should not go to the ground and play with the boys. But luckily my parents were very supportive.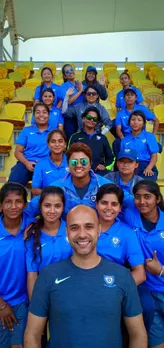 Kikam Bhutia Coach of Sikkim Women's Cricket Team PC STP
Opportunities for girls in Northeast?
Northeast Girls are very talented but they were being ignored by the BCCI. Given the opportunity, guidance they can give tough competition. Since last year the BCCI has thankfully shown interest in Women's cricket in North-East states.
Therefore, a first Zonal Cricket Academy Camp was Organized by National Cricket Academy under the aegis of BCCI this year in Imphal. But we are participating only in the under-19 category. Hopefully, players from another category will be given an opportunity to showcase their talent very soon.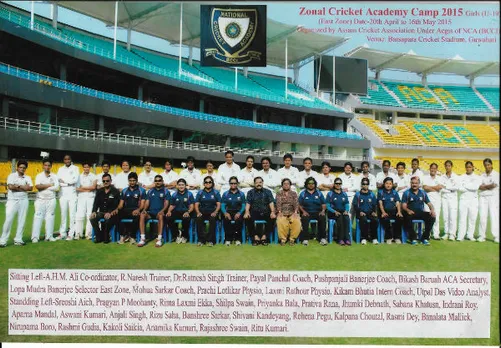 Kikam Bhutia Coach of Sikkim Women's Cricket Team PC STP
Being the first woman from the Northeast to be appointed as a member of the coaching staff, what are all responsibilities do you take up daily and how do you maintain the status?
Keeping involved in cricket every day is difficult as very few girls come to practice due to geographical constraints. But I go to practice with my mentor coach Som Tshering Lepcha, Amos Rai and few senior men's players in a football ground as right now we do not have cricket ground nearby our area. Our Association and BCCI will be working together to provide better ground and infrastructure facility.
My dream is to represent my country in the future.
Tell us about your initial days
In the initial days, I was very much excited. But when there was no tournament after 2011, not just me a lot of my senior players were demotivated. That pressure started coming from family to focus on education. I had a very supportive Coach who advised me to go for coaching and involve myself with cricket as there was no tournament. So I did my level-A course in 2009 and level-B in 2010 under National Cricket Academy.
You have played in numerous national level tournaments. Share your strategies for the games and insights.
Firstly, the most important thing is to participate. I used to enjoy every bit of the practice session as well as matches. I always like to motivate my teammates to keep them calm so that they can perform better and we work as a team.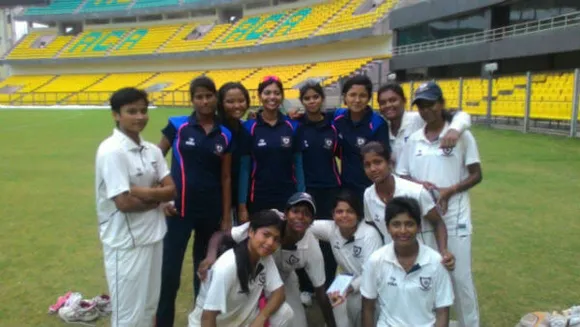 Kikam Bhutia Coach of Sikkim Women's Cricket Team PC STP
How long will it take for the team to go all the way at the international level?
It depends upon various factors. The opportunity they get, facilities provided, their willingness to learn and work hard, teamwork, passion for the game and most importantly their goal.
I believe India lacks appreciation, facilities, infrastructure, support from the government, overall development of athletes.
How does it feel to be recognized as sportsperson in the country?
It feels good, but in one corner of my heart, I still have this dream within me to play for my country. I also feel bad for my colleagues from different North-East zone states who had the same dream like me but were never given a platform.
What are your core passion and long-term vision?
As of now, I want to play at senior level until my body permits. Besides that, I would like to provide that opportunity to our young generation by coaching them. I want to open a Cricket Academy in the near future to nurture young, talented girls not just from Sikkim but girls from all over Northeast states.
READ: Meet Soliha Yousuf, Captain Women's Rugby Team, J&K
Do you face any struggles for sponsors to continue with your passion?
Of course, as currently, I am focusing more on cricket so it is difficult to keep up with daily expenses when you are not earning. Thankfully, my parents are supporting me and hopefully, very soon I will be able to make a secure career out of it and fulfil my parents' dream.
A lot of time I had to take leave from school and college to play cricket and I had to miss a lot of classes. Lack of infrastructure makes it difficult to practice regularly.
How do you think the government should consider supporting your team for the betterment of the sport?
Government plays a very vital role in the development of any sports. I believe our state government should provide better infrastructure. Also, financial security should be provided to senior players (men and women). As of now, due to lack of financial security, a lot of talented women players are losing interest and forfeiting the game.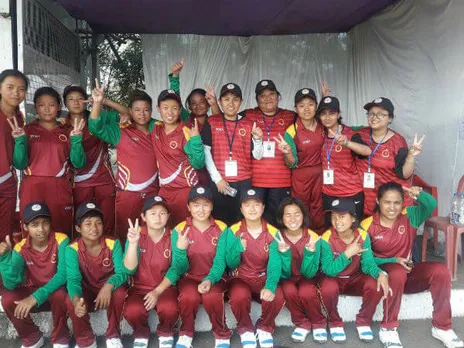 Kikam Bhutia Coach of Sikkim Women's Cricket Team PC STP
The lack of broadcast hurts women's sports?
Since the dedication, hard work put by the women's players are at par with the men's sport. So then why the women's sports are being less televised, broadcasted. Even women sportspersons are paid less. There should be equality in every aspect. I believe it is against the spirit of the game to treat women sports person as inferior.
How sports, in general, has liberated women in the area?
Sport is a life saver for most girls. Not only it provides the opportunity to play but also provides a platform for their overall development. It gives them the freedom to express themselves.
Could you briefly tell us about any upcoming tournaments you're aiming at?
Yes, we are trying to prepare for the upcoming season 2018-2019 BCCI tournaments. Our association is working very hard to involve young girls by planning to organize local tournaments, camps for girls. Also, we are working to provide an opportunity for the senior women's player to participate in the BCCI tournaments.
Despite the opportunities offered to female cricketers in the country, What future looks like for aspirant girls?
As of now, the future looks quite bright for the female cricketer after the ICC Women's World Cup, where Indian women's team were runner's up, The women's IPL exhibition match was a big step. Also the effort of BCCI to focus on North-East states, women's matches are being televised. However, we have a long way to go!
Feature Image Credit: Kikam Bhutia/Facebook
READ:Vinolia Violet On Challenges Faced by Indian Wheelchair Basketball Team
READ:When Sportswomen Made Us Proud In 2017​