These Women in Rugby jerseys are making waves but not many of us are aware of their achievements. Under the Captaincy of Soliha Yousuf, the J&K Women's Rugby team emerged winners in the 3rd National Snow Rugby 7's Championship 2017 held at Golf Course, Gulmarg, in July.
Every Sunday, without a fail, the girls gather at the Gindun Sports Stadium, to show the world that there's nothing a woman can't do.  In the snowy hills of Kashmir, these girls are fearless defying all odds and kicking ass at rugby.
SheThePeople.TV catches up with the Captain and Coach, Soliha Yousuf. Born and brought up in Srinagar, Soliha's childhood was just like any other, except that she has been drawn to sports since the beginning. With her family by her side, Soliha has been playing rugby since 2008. Currently, she is also pursuing M. Tech from Jamia Hamdard.
Captain Soliha Yousuf
Excerpts from the interview.
How was the team formed? What inspired you to choose Rugby, why not any other sport?
I have been playing cricket, kho-kho, volleyball all my life. However, my first bout with rugby was more of an accident than a choice. At that time I didn't know anything about the game. I still remember a fateful physics test for which I had not prepared, and decided to bunk the class. And I went to the ground and saw the coach teaching a new game.
I was fascinated by the shape of the ball. Seeing other kids, I started playing too.
A positive feedback from the coach started a new chapter in my life. It suits me and it's different. I was intrigued by the way tackles were made. And I think, you should always choose a game in which you can do justice and I think rugby does justice to me.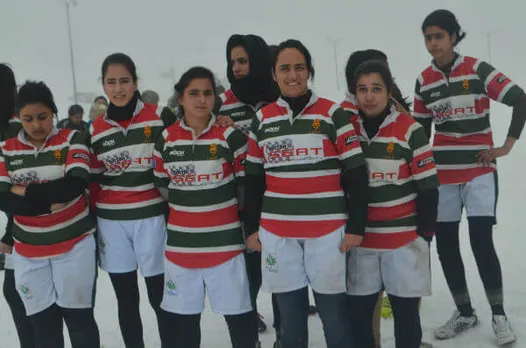 READ: Pooja Kadian Clinches India's First Gold In Wushu World Championships
Who was the inspiration behind the team?
The credit goes to my coaches, who really worked hard to put together the team. They coached us with so much dedication and passion. Today, I try to fit in a coach's shoes and I owe all this to them. I have been coaching both boys and girls for last 7 years.
Girls are changing the face of the nation in every sphere and a nation won't be called developed if the women lack behind.
Tell us about your fitness and exercise routine.
Rugby players not only need to be strong but they also need to be quick and nimble. I go through a mix of muscle carving, weight training, and calorie burning cardio sessions. Cardio in the morning and gym sessions in the evening and along with this we need to be very cautious about our diet.
Also Read: Crowdfunding ensures ₹3 million for Indian Women's Ice Hockey Team
Winning the National Snow Rugby Championship, Share your strategies for the game and insights.
Snow Rugby National 7's championship was a great platform for us. It was hosted in our home ground at such high altitude. The best part of the match was that we won gold in both the categories men and women.
We had an obvious advantage of snow and temperature as being local we are adapted to the conditions. The strategy was to hold the feet firmly on the ground.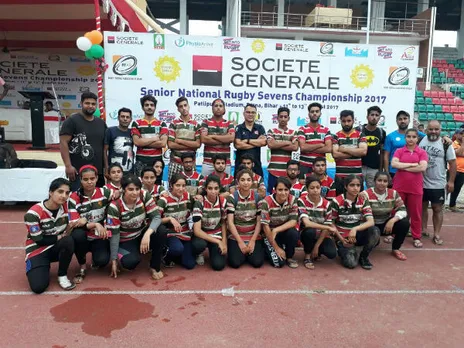 Also Read: 8-Yr-Old Kashmiri Girl Bags Gold In Kickboxing
After seeing other global teams, what do you think India lacks in terms of appreciating all kind of sports?
India although is continuously increasing the efforts to promote all forms of sports but the efforts are not enough. We do not have a  culture for sports as compared to other countries, except for cricket. In India, academic proficiency tends to get priority instead of extra-curricular activities. Here, it's like if you choose sports as your career, you're going to ruin your life.
Here, making a career in sports is a tough decision. Apart from cricket other form of sports gets less attention with almost no incentives as compared to the global teams.
How does it feel to finally get recognized as sportsperson in the country?
Success does not come easily. I have worked a lot for this and it feels great to get recognized for my efforts. It fills me with the positive energy so that I may work out with more enthusiasm.
The passion is to play more and more. To be the part of the squad and play lot more internationals and bring laurels for the country. Rugby is something that gave a lot to me. Rugby carved me out into a bold sculpture.
Do you face any struggles for sponsors to continue with your passion? 
We have come a long way. We didn't get due attention although in spite of our efforts things are better now. However, the struggle continues in many ways.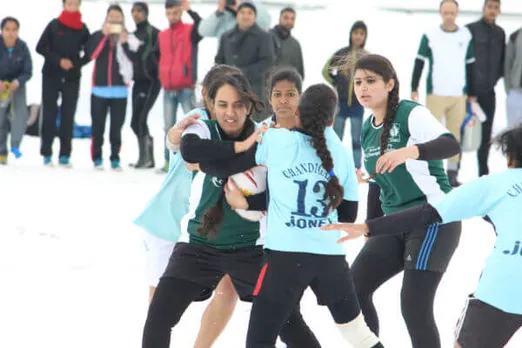 In what ways do you think the government should further extend its support for your team and for the betterment of the sport?
We have recently got our own playground that means a lot to us. The government should provide us proper equipment, fitness centers, gyms. We have talent now we need proper infrastructure.
The main problem with rugby is that, it is not well-financed. The Government should incentivize the players in a way that we can pursue rugby as a career.
Your take on women sportsperson and gender discrimination in our country overall. How far have we come?
The chances for girls to play sports are mediocre. The situation was worse when I started. However, with the upcoming young enthusiastic girl players, the outlook  is changing which is motivating.
With the increased encouragement and exposure, the probability of the girls joining the sports will definitely increase. It makes me happy when many of my junior players say they joined rugby because of me.
We live in the 21st century and gender discrimination still exists. We still believe girls are inferior to boys. This is not only a local perception, but it is applicable to the developed sections of society as well. Men's cricket in India is so popular, what about women's cricket? Same applies to all other sports including rugby.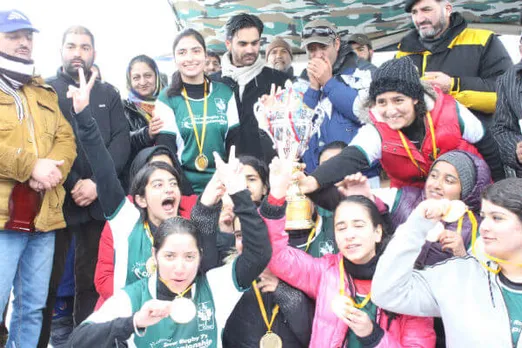 However, today we can say sport is no longer male dominated, more and more women are coming forward. Families are also coming forward and supporting young girls to take up what they want. But we have miles to go to end the discrimination based on gender.
How have sports in general liberated women in the area? Do women now seek to take up the sport professionally?
I would say nowadays girls like me play on the ground rather than giving all their time to either their studies or to household chores. Yes, women do seek to take the sports professionally.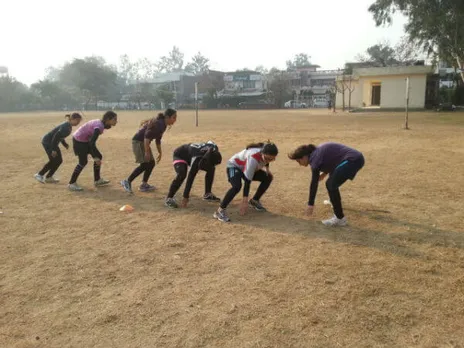 READ:When Sportswomen Made Us Proud In 2017​
Traditionally, rugby has been considered a masculine sport. Do you think this norm is changing?
I feel like the game is becoming more and more gender neutral. Sport is a sport and you should be passionate about whatever game you are playing. You just have to follow the rules and PLAY.
What would be your advice for the girls who aspire sports?
I would like to quote the words of Walt Disney, if you can dream it you can do it...
If u have passion for sports, do not look back; work hard with zeal and vigour and one day you will achieve your dream.
The king may rule the kingdom but it's the queen who moves the board... So, forget about the misnomer let's make the world proud for being a woman...
Also Read: Mysuru Girl Sets New World Record In Yoga
READ: Are women rewriting India's sports history?