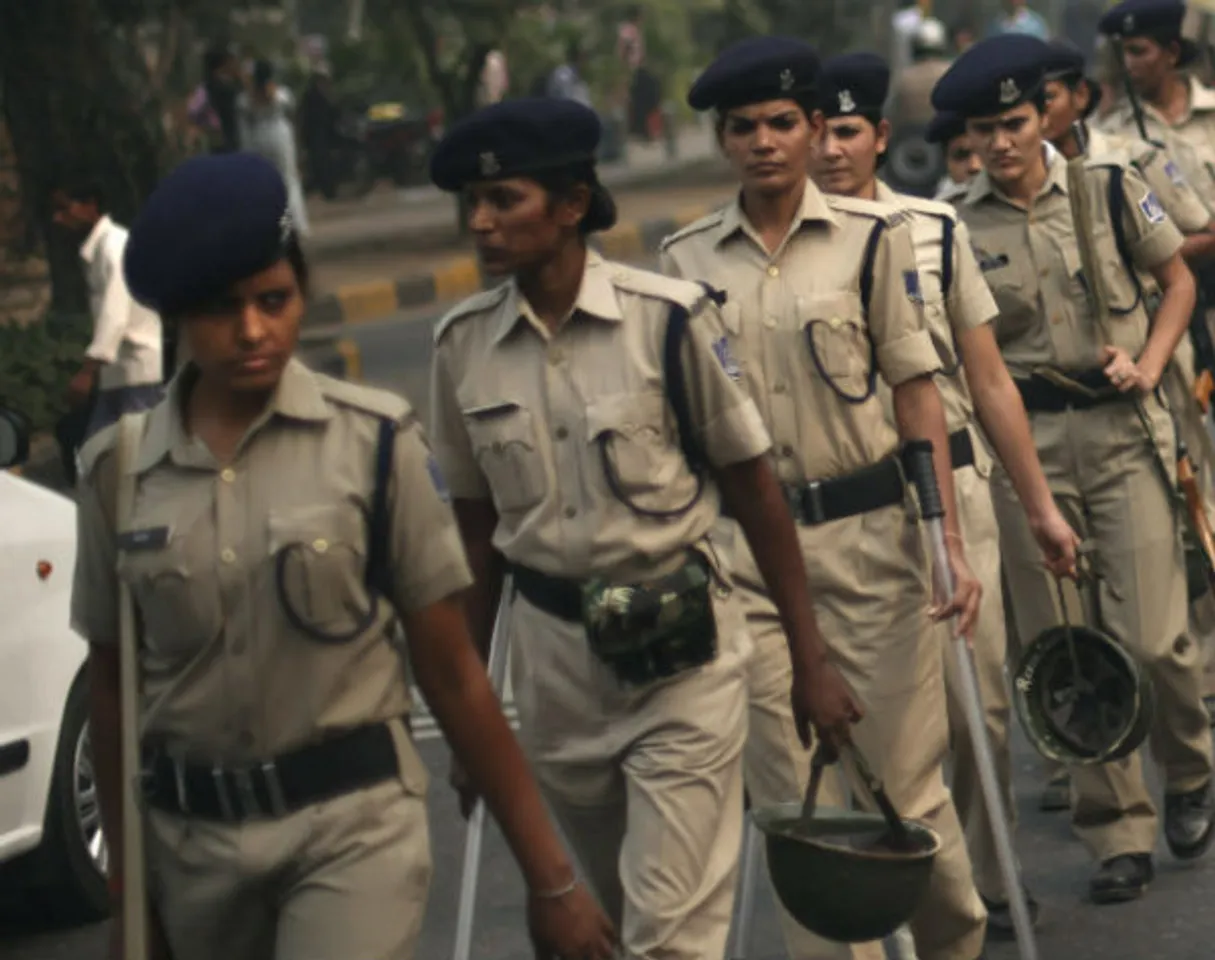 Women cops in Gurgaon are on their feet to provide additional safeguards for women in the city. But what's the degree of struggle these cops face daily? Does the job of securing the city come with a price? Is their health compromised? A recent health check of these policewomen revealed that they suffer from deficiencies and lifestyle health issues.
Fortis hospital organized a campaign, which screened 138 women cops between the age group of 21 and 45 years. The test results revealed certain alarming facts related to their blood count, pulmonary function, blood sugar and blood pressure. They also had eye and dental check-ups, TOI reported. There are about 427 women cops in Gurgaon.
The test reports revealed an alarming anaemia-prone district with 45% of women cops posted there testing positive. The reason for various health problems is due to the nature of the job. Erratic schedules, irregular meals, round-the-clock duty and high levels of pollution are what is bringing the cops down
The campaign focused only on women cops.
"It is worrying that 45% of female cops are anaemic. This indicates menstrual cycle and nutritional irregularities, which lead to morbidity. They even lack awareness about their health and don't go for preventive check-ups. It is high time we apply WHO standards in India for haemoglobin levels in women," said Dr Rahul Bhargava, director, bone marrow transplant, Fortis Memorial Research Institute, Gurgaon.
"We will prescribe and give iron tablets to these cops and will conduct a regular health camp for them every six months," he added.
A young woman recruit said, "Many of us have to commute to the workplace from our houses in other districts. Sometimes, we skip breakfast because we have to rush to work. We cannot bring tiffin from home daily and nor do we get time to eat out. So, we don't go for lunch and get a very late dinner."
According to TOI, "Nearly 8% of the women cops were diagnosed with asthma and pollution-related respiratory disorders. Additionally, the cops handling traffic duties were found to be having dry eyes and allergies. Nearly 3% of them have high blood pressure, and 2% have been diagnosed with high blood sugar."
"There are times when we don't even drink water while on field duty. We spend some days just consuming tea while visiting locations for investigations. It is embarrassing to ask for food or buy food when at work," said a 50-year-old woman sub-inspector.
The decision of conducting routine health check-up was taken after various reports pointed out that the city areas were the worst places as far as women's health and safety in public places are concerned.
Feature image credit: BBC
READ: Bangalore: Brigade Road Reserves Exclusive Parking Slots For Women
READ: How unsafe is Bangalore for women?
ALSO READ: Know Your Rights: 8 Laws All Women Should Know