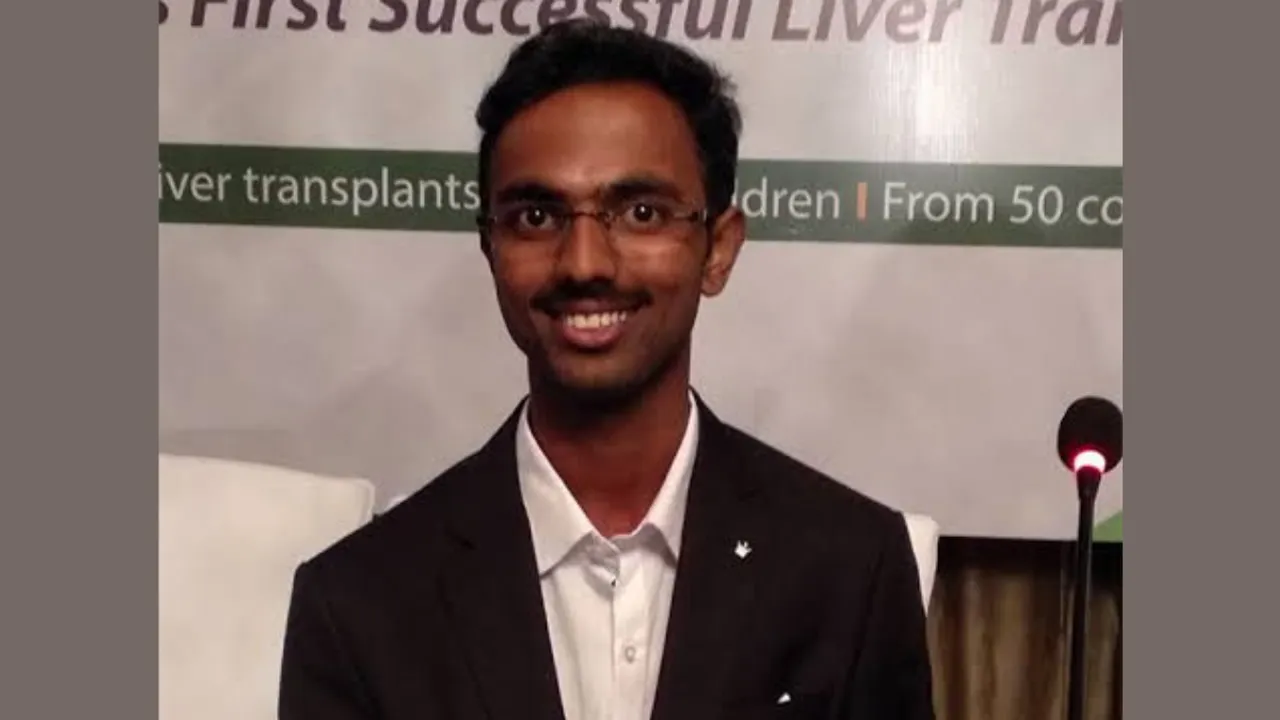 On November 15, 1998, a team of doctors from Apollo Indraprastha Hospital in Delhi performed the country's first-ever pediatric liver transplant surgery on a 20-month-old baby saving his life. The baby on whom this medically revolutionising surgery was performed has now grown up to become a doctor himself. 
Sanjay Kandasamy, hailing from Kanchipuram, Tamil Nadu, Kandasamy who used to be known as "Baby Sanjay" led a healthy life after the life-saving liver transplant surgery performed on him. He became a doctor in 2021 and has been at the helm of spreading awareness about organ donation. 
India's First Liver Transplant  
Children undergoing liver transplant surgeries lead a normal life, and the prime example of that is Sanjay Kandasamy, popular as "Baby Sanjay" amongst the doctors. 
25 years ago, "Baby Sanjay" who was barely 20 months back then, underwent surgery that marked India's first-ever successful liver transplant saving his life. 
25 years down the line, Sanjay successfully became a doctor himself accomplishing his residency at Apollo Hospital in Bengaluru and now practices medicine in a local hospital in his hometown where he also educates people from rural areas about organ donation citing his own example. 
Celebrating the 25th anniversary of India's first-ever liver transplantation, Apollo Hospitals organised an event celebrating the hospital chain's feat which has now successfully done more than 4,300 liver transplants including 500 children. 
Sanjay Kandasamy was born with a congenital condition called biliary atresia which is a liver disorder that blocks the liver's tubes from inside or outside the liver to let the liver transfer the secreted bile juice into the gallbladder leading to jaundice; in Kandasamy's case, it worsened his sickness when he was a baby. 
Kandasamy shared on the occasion how his father with no hesitation agreed to become his donor and is now doing fine as well even at the age of 61. Kandasamy says that upon getting to know about his surgery and what his father and doctors did to save his life he realised he wanted to become a doctor and save others' lives as well. He told PTI how his fiancé called him on November 15th to wish him a "happy second life birthday."
---
Suggested Reading: Women Make 4 Of 5 Indian Organ Donors; Male Recipients More: Study