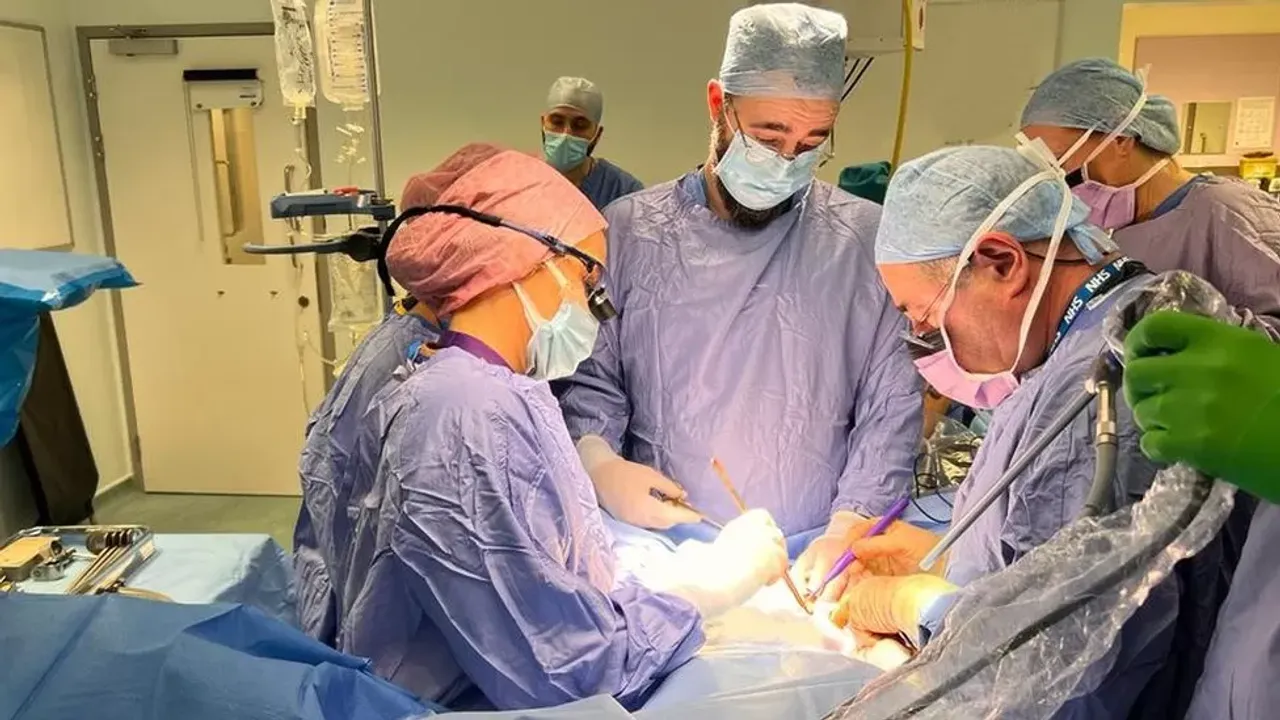 In the UK's first uterus transplant, a 40-year-old woman generously donated her womb to her 34-year-old sister. The intricate surgery occurred in Oxfordshire, spanning approximately 17 hours and involving a team of 20 medical professionals working in adjacent operating rooms at the Churchill Hospital in February, this year.
In 2015, UK surgeons were granted authorization to commence conducting uterus transplant procedures. Led by Prof. Richard Smith, a gynaecological surgeon with 25 years of womb transplantation research experience, the organ retrieval team achieved a remarkable feat.
He said that the surgery was a "tremendous success." Reflecting on the achievement, he mentioned, "The entire process was deeply moving. I believe all of us were somewhat emotional afterwards."
Transplant surgeon Isabel Quiroga, who headed the team responsible for implanting the womb, shared the recipient's elation: "She was extremely thrilled, brimming with happiness. Her transplanted womb is functioning seamlessly, and we are meticulously tracking her progress."
After Operation
According to medical experts, both women, who prefer to remain anonymous, have made healthy recoveries following the procedure. The recipient of the transplanted womb intends to undergo in vitro fertilization (IVF) and utilise the embryos that she and her spouse have stored.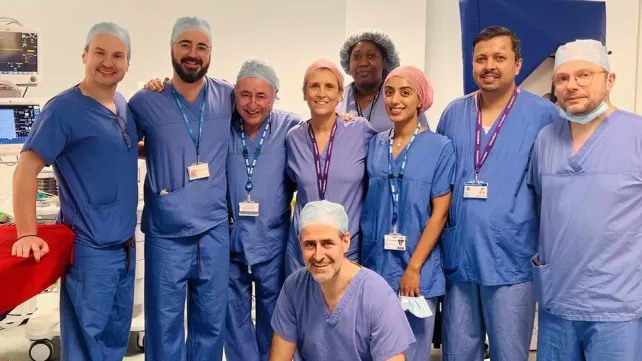 A fortnight after the surgery, the woman experienced her first period. Similar to other recipients of transplants, she is required to take immunosuppressive medications to avert tissue rejection. However, these drugs pose certain long-term health hazards, which is why the uterus will be extracted following a maximum of two pregnancies.
Patient's Rare Condition
The recipient had a congenital condition known as Type-1 Mayer-Rokitansky-Küster-Hauser (MRKH), characterised by the absence or underdevelopment of the uterus, despite having functioning ovaries. This rare condition affects only one in 5,000 women.
Before undergoing the surgery, she and her husband pursued fertility treatment, which resulted in the storage of eight embryos. Both individuals received counselling prior to the operation, and their case underwent evaluation and approval from the Human Tissue Authority.
The expenses related to the National Health Service (NHS), estimated at £25,000, were covered by the charitable organization Womb Transplant UK. Over 30 personnel who were involved on the day volunteered their services without charge.
Prof. Smith explained that the team had received approval to conduct a total of 15 transplants. But that would encompass five cases involving living donors and ten cases involving women who are deceased or brain-dead. However, an additional £300,000 is required to cover the expenses of all these procedures.
---
Suggested Reading: Tamil Nadu Woman Dies After Husband Assists Her In Home Birth