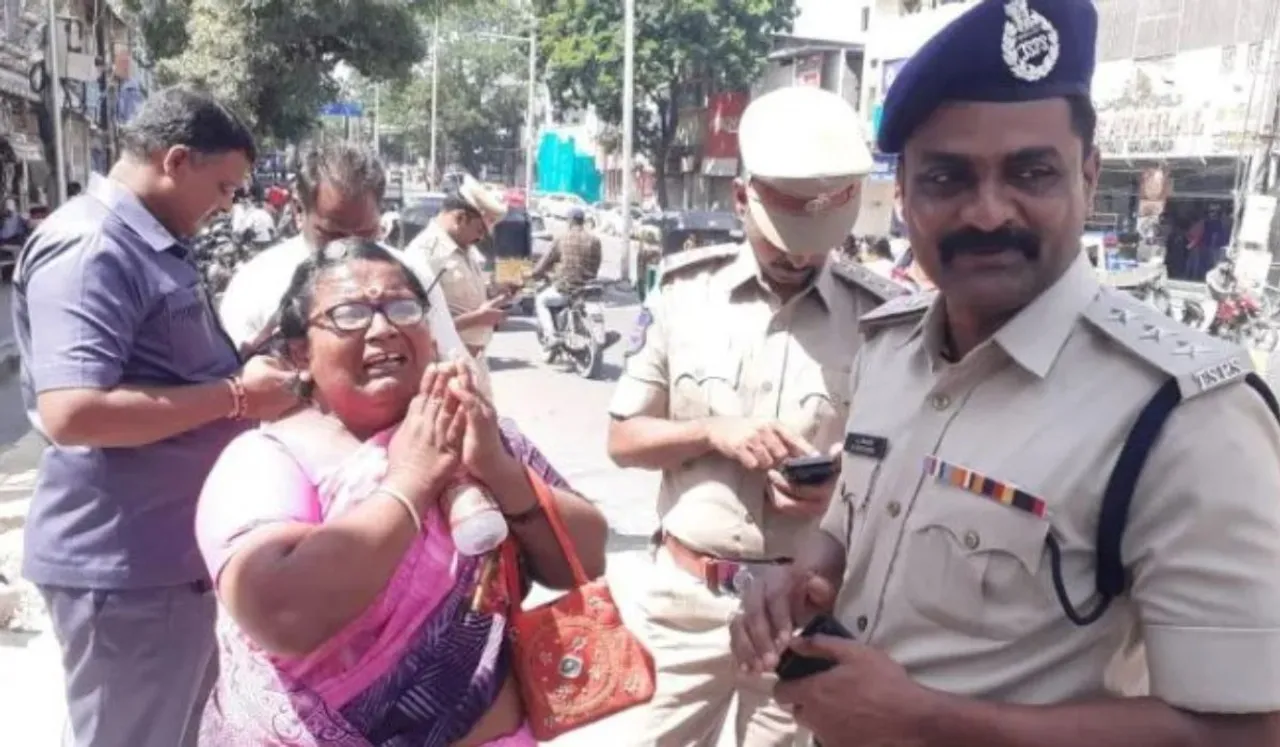 In a heartwarming moment, a Hyderabad woman ran into a crowd and hugged Assistant Commissioner of Police Mahankali Division Bandari Devender in Secundrabad on Sunday. The ACP was on bondobast duty while Minister Talasani Srinivas Yadav was inspecting development works.
The woman identified as Kavitha broke down on seeing the ACP while expressing her gratitude towards him for helping her a few years ago when he was posted as the Station Head Officer, Tappachabutra.
Hyderabad Woman Hugs Cop To Express Gratitude
The woman, who is in her early 50s, explained how the ACP helped her when she was suffering from a serious health condition and even paid for her medical expenses.
She said that she was alive today only because of him and would never forget his help. She wished that he would achieve great heights in his career.
In 2014, Kavitha, a resident of Karwan, was suffering from stomach-related health issues. He got her admitted to a private facility, where she underwent surgery and made a full recovery. The ACP took care of the entire medical expenses.
Meanwhile, Ravinder was transferred to Tappachabutra. On Sunday, when he was on bandobast duty, Kavitha was travelling in a city bus when she spotted him. She immediately stopped the bus and ran towards him. After expressing her gratitude and embracing him, she took his contact number and left the place. She also showed that she had Ravinder's photo saved on her mobile phone.
Commenting on the soulful incident, ACP Ravinder said that he never expected her to remember him. Calling it one of the happiest moments, he expressed that it was so heartwarming to see someone who received a little help from me remember you after a while, identify you, and reach out to you in a huge crowd.
---
Suggested Reading: Mumbai Cop Carries Elderly Woman Hit By Vehicle In Arms To Hospital