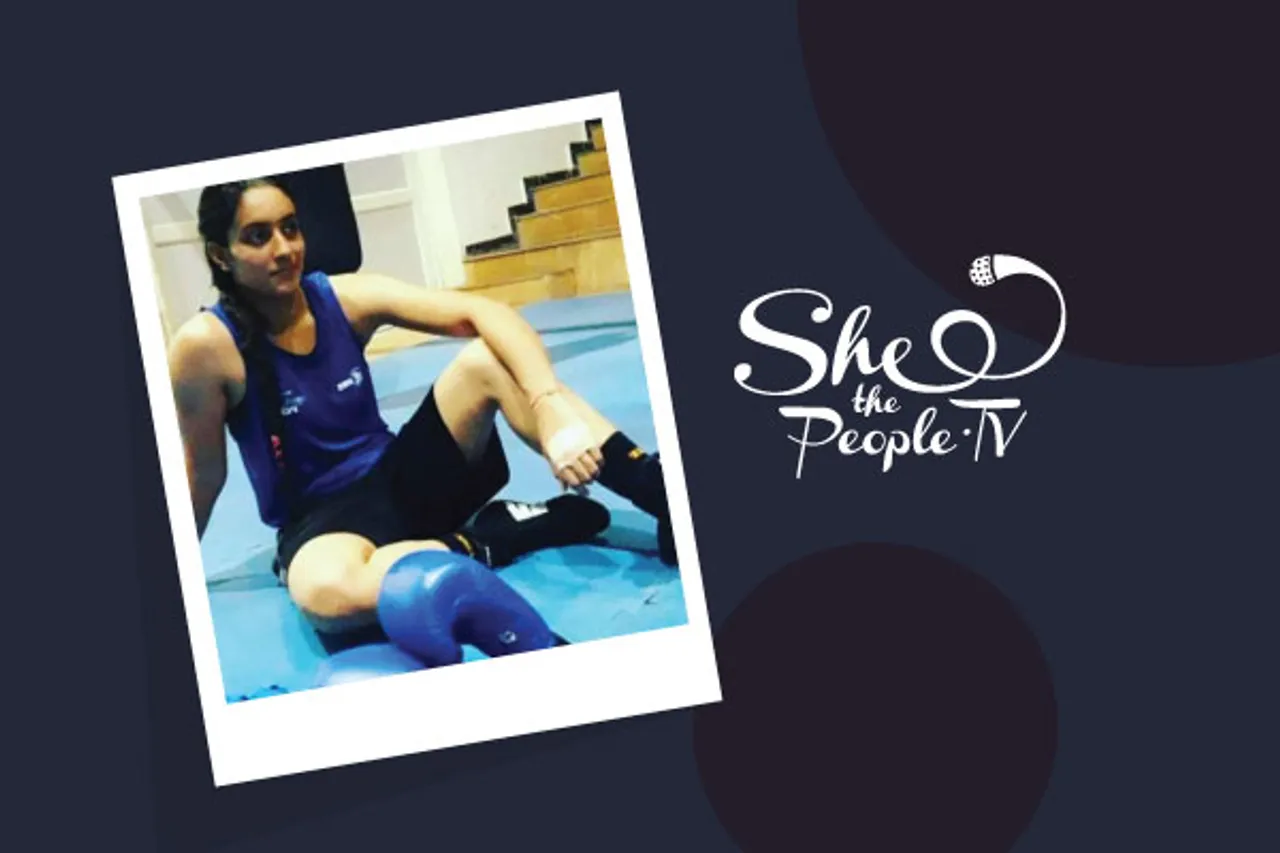 Haryana's daughter, boxer Bunty Panghal bagged a gold medal in women's 75kg category at the World Police and Fire Games held in China recently. Coached by Jagdish Singh, she beat a Thailand boxer 3–2 to clinch the title. Bunty was participating in these games for the first time. After this victory, Bunty will be preparing for the national boxing championship, to be held in December this year.
This was a dream come true and no cakewalk for the 22-year-old Bunty who started out in boxing just five years back. To prepare for the ring, she went through robust training for months. Bunty stuck by a stringent routine every day to fulfill her dream.
Bunty talks to SheThePeople.TV about achieving success at such a young age, and what makes her a powerhouse of passion and hard work. Excerpts from the interview:
What was your childhood like, and what inspired you to dream about making a career in boxing? 
It was a normal lower middle class childhood since my father was a constable in Haryana Police. My father would take me to Bhiwani stadium and show me several players boxing as he was very focused about my career into boxing from the very beginning. All he wanted for me to be a good boxer, a player that he could be proud of someday. Initially, it was my father's dream that led me to put on the gloves but later on as I indulged myself in the game, I was intrigued and started liking the sport so much so that I decided to become a professional boxer.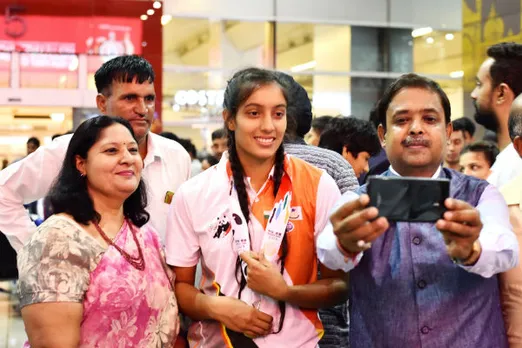 Also Read: Poonam Yadav: First Uttar Pradesh Woman Cricketer To Get Arjuna Award
The career you have chosen has many roadblocks. What inspires your love for the game?
By the time I took up boxing Vijendra Singh had won medals for India and boxing was very popular among boys especially in Bhiwani where traditionally the sport is very popular. But it was not very popular among girls. Then one day my cousin Amit Panghal (Asian gold medallist), who also won many many titles, inspired me to be the best in the industry.
How did your life change with the sport?
With sports I became much focused. I think about practice all the time and imagine routines, strategies, bouts and techniques in my mind.
What did you learn from the industrial legends?
I belong to a state that is known for its unique and avid interests in sports. My biggest inspiration in life is my father but the legends from the industry who I admire the most have never told me to set back my dreams just because I was a girl. In my state sports matter, not the gender. My family always patted my back and supported me to participate in all the championships. My coach never differentiated between a girl and boy. And, that's how simple it was!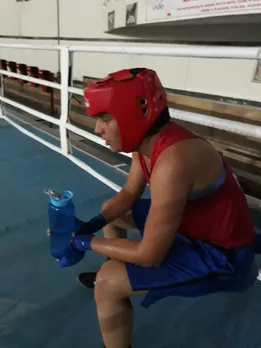 Bunty Panghal before a game
What were the challenges you overcame before making it big?
My father being in the service cannot travel with me all the time while I have to go for the games. So that fear in my mind as to how will I manage to travel solo for practice or for bouts were initially challenging but with time I got over it. With the support from my coach and staff and fellow boxers, what was once a fear now became my strength. With that in mind, I have adopted a basic strategy in life - you show you are very serious, then everyone start respecting you and your passion.
READ: Meet Nadiya Nighat, Kashmir's First Female Football Coach
Since you belong from a traditional background, do you face any criticism and discouragement from society? If yes, how do you manage to overcome it?
Sometimes people say things like 'as a girl you shouldn't participate in boxing' or 'what are you doing in a male-dominated game'. They encourage me to quit because according to them, I will injure my face somehow and become difficult to look at. I say nothing to such remarks and try to prove them wrong every single day. I am fighting for inner satisfaction of achieving something with my own efforts. Something I will be proud of, something that is hard-earned.
If all the women, no matter the industry, are honest with themselves and what they do, and loyal to their goals and success, then definitely they can endeavour whatever they want in their lives.
How is the boxing scene in India for women and girls? Why isn't it popular among women here?
Boxing is becoming popular in rural side of India, especially in Haryana where I can see more and more participants added up every year. Still it's not a popular sport in urban India. If boxing leagues like IPL or kabaddi start, it might help people notice the value of it. It's a tough game mentally and physically.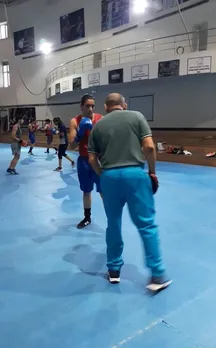 Haryana Boxer Bunty Panghal
Tell us about your goals and upcoming tournaments you're aiming at?
My aim is to win gold in Olympics and immediate goal is to do good in the upcoming national games.
Your message to young girls who dare to dream different and want to go against the societal barriers is?
Yes, just be stubborn and concentrate with single devotion and don't care what others think of you. If you have pride in yourself, others will eventually see it.
What drives you towards the sport? what does it mean to you?
Now I can't stay away from boxing and it is everything to me as it has taken me to places and given me honour which I cannot think of otherwise.
Also Read: 8-Yr-Old Kashmiri Girl Bags Gold In Kickboxing
Share your strategies and insights with us. What do you think before a game?
Before a game, a lot of things go in my mind and once I am inside the ring I forget everything and stay in the moment. That's my style and which has worked out well for me till now. I like being thoughtless in the ring, just concentrate on the opponent's moves and counters.
What are your biggest challenges come on your way?
I am young and fortunately have full support of my family, coach, and staff. Also, I get good exposure of playing with boxers from different countries and styles. So far so good.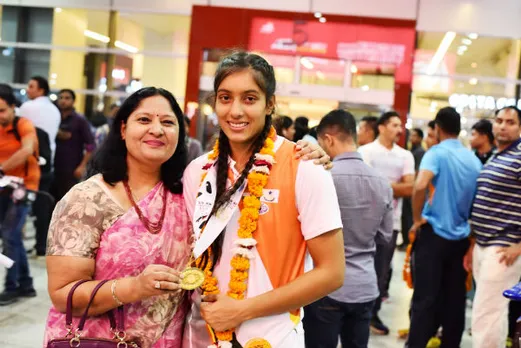 How do you balance life?
With family support especially a father like mine all is manageable. I spend most of the time in practice and away from family and whenever I get time I love to spend it with them.
What has been your most touching or amazing moment?
China event was my first participation in an international event and getting gold was an amazing moment for me.
What do you think India lacks in terms of appreciating all kind of sports?
Facilities are coming up. The only problem I see is for children to choose the right way to the future. They get confused whether to choose sports or study. I have seen good players quit sports after a certain age as they have to concentrate on studies.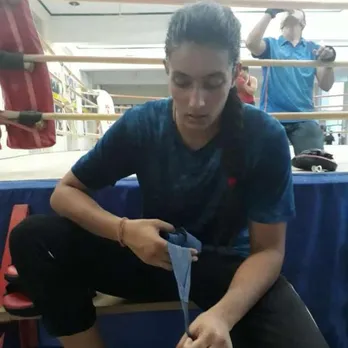 Do you face any struggles for sponsors to continue with your passion?
Sponsors are hard to get as boxing is no cricket and this thing hurts sometimes.
How sports in general has liberated women in the area? Do women now seek to take up sports professionally?
Sports is best thing which can happen to a girl. I am always shy but I feel confident after taking sports.
Your take on women sportspersons and gender discrimination in our country overall.
Now women are coming out in each area and in sports, there are so many players coming from all kind of background. Take Phogat sisters, Hima Das, Dutee Chand, PV Sindhu and many more. Women from all family backgrounds and regions are showing up now in good numbers. I am very hopeful that this trend will continue.
READ: Meet Soliha Yousuf, Captain Women's Rugby Team, J&K
Feature Image Credit: Bunty Panghal