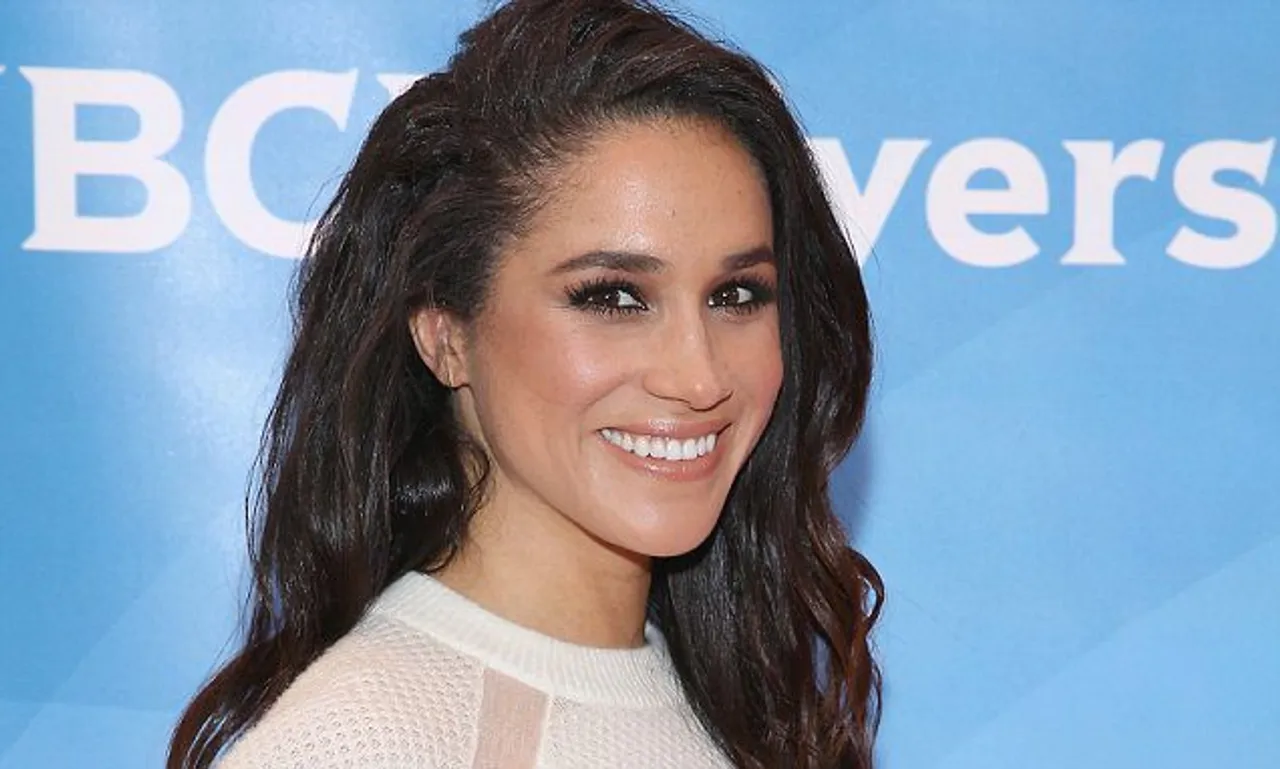 From a very young age, Meghan Markle's true passion was helping others and working to make the world a more just and equal place. An actor and ambassador for UN Women, Markle is all set to marry Prince Harry on May 19. Here, we round up an empowering set of work and quotes by this royal-to-be feminist princess.
1. Became an advocate for equality at the age of 11
Markle's activist nature dates back to before she was a teenager. As an 11-year-old, she fought to have a dish soap commercial target all people instead of just women. She watched a liquid dishwasher commercial with a tagline "women all over America are fighting greasy pots and pans". Two boys from the class agreed that women belong to the kitchen. This shocked Markle and made her angry. She wrote letters to then-First Lady Hillary Clinton, her news source Linda Ellerbee, powerhouse attorney Gloria Allred and the manufacturer. A month later, Procter and Gamble changed the tagline from "Women all over America" to "People all over America".
2. "Right now with so many campaigns, like #MeToo and Time's Up, there is no better time to really continue to shine a light on women feeling empowered and people really helping to support them, men included in that."
Markle, at a forum organised by the official Royal Foundation charity, addressed her work in women's rights and explained that her activism will continue to build in the UK. She voiced her opinion alongside her fiancé Prince Harry, and soon-to-be sister and brother in law, Kate Middleton and Prince William. She also addressed how men need to play an essential part in supporting change.
3. "Beyond India, in communities all over the globe, young girls' potential is being squandered because we are too shy to talk about the most natural thing in the world."
Markle penned down an essay titled "How Periods Affect Potential", for Time. It highlighed period shaming based on her experience during her India tour. It read, "We need to push the conversation, mobilize policy making surrounding menstrual health initiatives, support organizations who foster girls' education from the ground up, and within our own homes, we need to rise above our puritanical bashfulness when it comes to talking about menstruation." She described how many young girls are embarrassed by their period because they don't have proper access to sanitary napkins and tampons."
4. Committing to a cause
Markle has given out some remarkable statements highlighting the importance of commitment towards social change.
"With fame comes opportunity, but it also includes responsibility – to advocate and share, to focus less on glass slippers and more on pushing through glass ceilings. And, if I'm lucky enough, to inspire."
"Don't give it five minutes if you're not going to give it five years," she wrote in a column in Elle.
"If my name is going to be on something, I'm going to have my say."
5. On Being A Woman
"Women make up more than half of the world's population and potential. So it is neither just nor practical for their voices, for our voices, to go unheard at the highest levels of decision making."
"Women need a seat at the table, they need an invitation to be seated there, and in some cases, where this is not available, they need to create their own table. We need a global understanding that we cannot implement change effectively without women's political participation."
6. In 2016, Markle became a global ambassador for World Vision Canada, a global Christian humanitarian organisation. She travelled to Rwanda for their Clean Water Campaign. As part of it, she also travelled to India to raise awareness of issues concerning women.
7. "You don't have to play dress-up to be a feminist. You are a feminist exactly the way you are. And, you can be a woman who wants to look good and still stand up for the equality of women. There's no uniform for feminism; You are a feminist exactly the way you are," She told Create & Cultivate.
Markle believes that feminists have no uniform. She said that being a feminist requires no specifics and that anyone can be an advocate for women.
8. Markle only admires leaders who affect change
Markle confessed that her works and exposure are significant in being recognised as World Vision's ambassador. But, personally, she was never star struck by A-list actors because what impresses her is one's contribution to the world. In an interview with Elle UK, she said, "While most become star struck by A-list actors, you'll only see me in awe of leaders effecting change."
9. "Above all, don't ever forget your worth - as I've told you time and time again: you, my sweet friend, you are enough."
When Markle decided to shut down her blog, The Tig, she left her followers with an empowering message. It spoke of  their value and importance. She told women through the platform that they are enough on their own.
10. In 2014, Markle was a counsellor for international charity One Young World. She spoke at the annual summit in Dublin on topics of gender equality and modern day slavery. Also, the same year, she travelled to Afghanistan and Spain as part of the United Service Organisations Chairman of the Joint Chiefs of Staff Holiday Tour.
Markle has contributed immensely in the world of activism by getting involved in a number of philanthropic projects. As an actor and, most importantly, as a humanitarian, Meghan Markle continues to empower and inspire women around the world.
Also: Seven Empowering Feminist Quotes by Gloria Steinem
Bhawana is an intern with SheThePeople.Tv