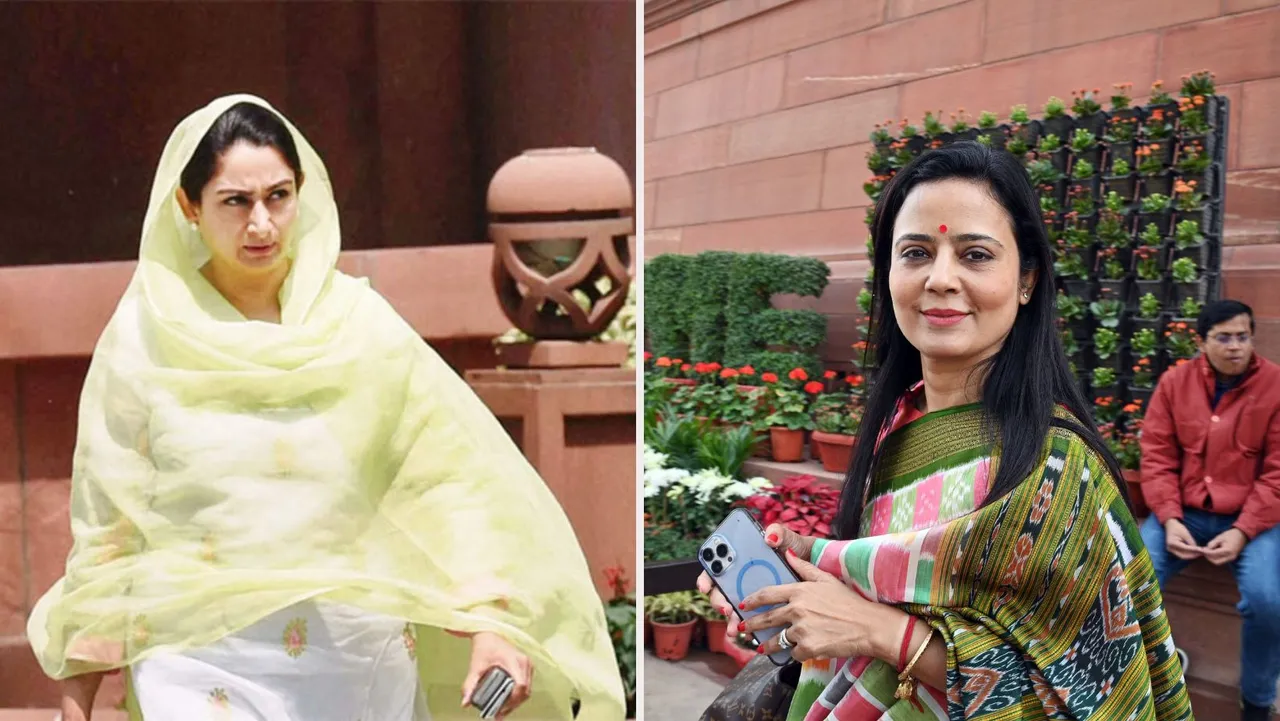 The old parliament building will be called "Samvidhan Sadan (Constitution House)," Prime Minister Narendra Modi announced today in his last speech from the old building. He then led all MPs on foot to the new parliament building, which will be the official Indian parliament from now onwards, reports NDTV.
"When we call it 'Samvidhan Sadan', the memories of those great people who once sat here in the Constituent Assembly get linked to it. We shouldn't let go of this opportunity to offer this gift to the coming generations," PM Modi said.
In a heartfelt display of nostalgia, ten women parliamentarians shared their recollections, sentiments, and experiences related to the old Parliament building through handwritten notes. They did so as they prepared to bid farewell to the structure in anticipation of their move into the new complex during the upcoming legislative session.
These MPs, representing various political parties, paid sincere tributes to the building that has served as the epicentre of India's democratic journey.
Among the leaders participating in this initiative were Harsimrat Kaur Badal, an MP from the Shiromani Akali Dal; Priyanka Chaturvedi from the Shiv Sena (UBT); Anupriya Patel, a Union Minister and MP from Apna Dal (S); Poonam Mahajan, a BJP MP; Mahua Moitra from the TMC; Smriti Irani, a Union Minister and BJP MP; Supriya Sule, an MP from the Nationalist Congress Party (NCP); Ramya Haridas, a Congress MP; Navneet Rana, an Independent MP from Amravati; and PT Usha, a Rajya Sabha MP and renowned sprinter.
Heartfelt Notes
Union Minister and Bharatiya Janata Party (BJP) MP Smriti Irani conveyed "best wishes" in her note, while Shiv Sena (UBT) MP Priyanka Chaturvedi described the historical building as a place that witnessed numerous intense debates and disruptions alongside its "sheer beauty."
Chaturvedi expressed, "Recollections. Acquired knowledge. Legislative Crafting. Camaraderie. Historical significance and the breathtaking elegance of this remarkable architectural masterpiece, which has borne witness to spirited debates and occasional turmoil. Distinguished leaders and architects of history have all toiled within its confines. It's the Parliament that has influenced our nation's self-assured course over 75 years. I take pride in being a contributor to this legacy and hold hope that the spirit of this parliament endures in the new edifice."
PHOTO | PTI EXCLUSIVE THREAD: Shiv Sena (UBT) MP @priyankac19, in a hand-written note, recalls her memories, experiences and learnings and writes, "Memories. Learnings. Policy Making.. Friendships. History and the sheer beauty of this architectural marvel that has seen intense… pic.twitter.com/k0jIIcB23w

— Press Trust of India (@PTI_News) September 17, 2023
Nationalist Congress Party (NCP) MP Supriya Sule expressed her gratitude to the electorate in her constituency for affording her the opportunity to participate in sessions at the old Parliament building.

"For participating in sessions within the captivating old Parliament building—a sentiment echoed by the leaders who have contributed to the progress of our beautiful nation."
Trinamool Congress (TMC) MP Mahua Moitra stated that the old Parliament building would always hold a "special place in my heart," comparing it to her "first home." She emphasised, "While the structure itself may undergo change, its symbolism—a space where freely elected representatives of a sovereign nation convene—remains our shared responsibility to preserve intact."
Shiromani Akali Dal MP Harsimrat Kaur Badal, in her note, reflected on her journey within the revered halls of the old Parliament building. Union Minister and Apna Dal (S) MP Anupriya Patel, in her note, recalled her initial steps into Sansad Bhavan.
"As I stepped inside, I could sense the profound history of this edifice where our country's democratic institutions have grown and strengthened," she conveyed in her note.
A new parliamentary session is scheduled to commence on Monday, generating anticipation about potential surprises from the government during the five-day sitting. This session will include discussions on Parliament's 75-year journey, and House proceedings will transition to the new building.
---
Suggested Reading: 'Her Saree Was Pulled' Sitharaman Recalls Jayalalithaa's Parliament Horror