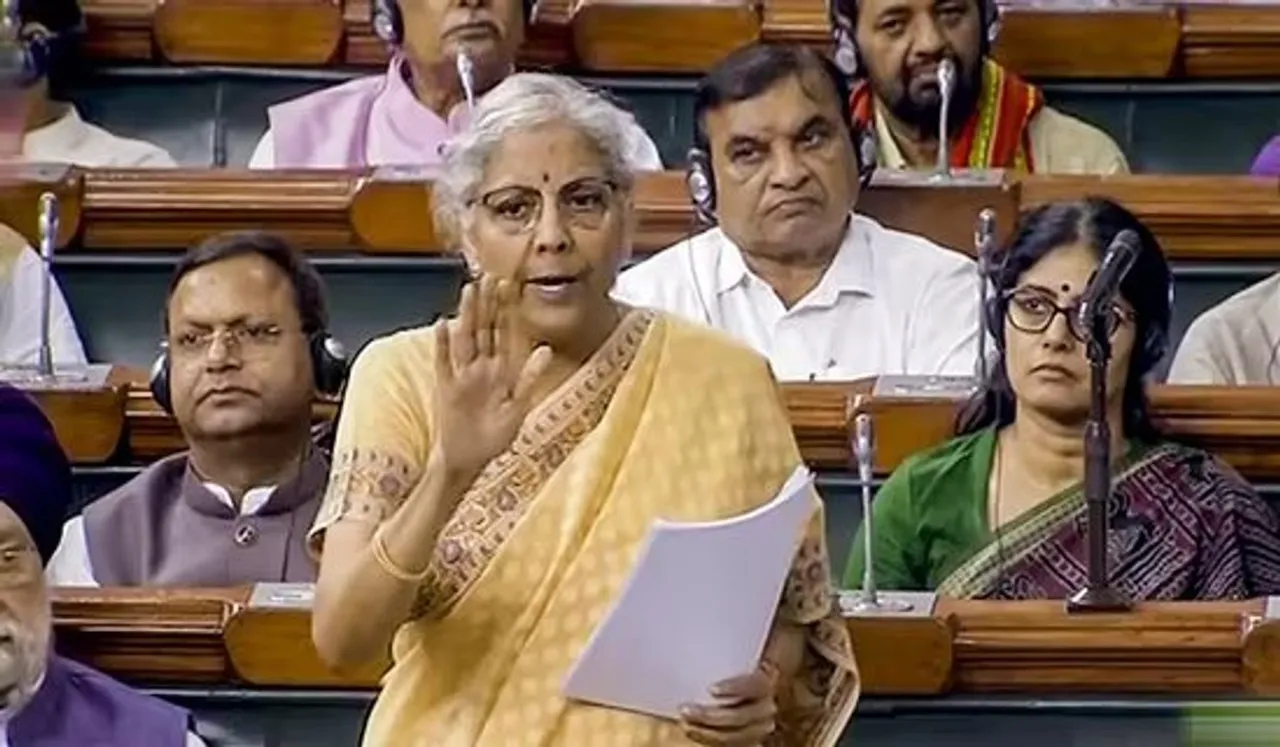 In a fiery rebuttal to criticism regarding the issue of violence against women, Finance Minister Nirmala Sitharaman invoked the indomitable spirit of Tamil Nadu's former Chief Minister and AIADMK stalwart, J Jayalalithaa.
Directly addressing remarks made by leader Kanimozhi about the state of women's safety in India, Sitharaman emphasised, "Women suffering anywhere, be it Manipur or Rajasthan or Delhi, we have to take it seriously, but there should be no politics over it."
Recalling a defining moment in Tamil Nadu's political history, Sitharaman recounted the incident of March 25, 1989, when J Jayalalithaa's saree was disgracefully pulled within the premises of the Tamil Nadu assembly. 
With conviction, she shared, "She was a leader of the opposition. DMK members heckled and laughed at her. Jayalalitha took an oath that she will return to the assembly only after becoming the chief minister. And two years later, she did return as the chief minister."
Sitharaman's address took place in the Lok Sabha during a fervent debate surrounding the no-confidence motion against the Narendra Modi-led government.
Responding to yet another pointed remark from Kanimozhi, wherein the DMK MP had criticised the central government for perceived efforts to impose the Hindi language, Sitharaman highlighted how the Prime Minister was enacting the spirit of "Silapathikaram" in its essence. Sitharaman exclaimed, "sengol" -- a sceptre installed in the new parliament as a symbol of justice -- "was forgotten and kept in a museum". "Isn't that an insult to Tamils?" 
The "sengol," a symbolic sceptre of justice, had been gifted to India's inaugural Prime Minister, Jawaharlal Nehru, by the Thiruvavaduthurai Adheenam from Tamil Nadu, one of the oldest Shaivite mutts in the nation. Sitharaman's oration drew upon historical episodes and profound cultural references to deliver a stirring defence of the government's stance during the ongoing debate.
---
Suggested Reading: DCW's Swati Maliwal Attacks Smriti Irani Over Rahul's 'Flying Kiss' Row
---