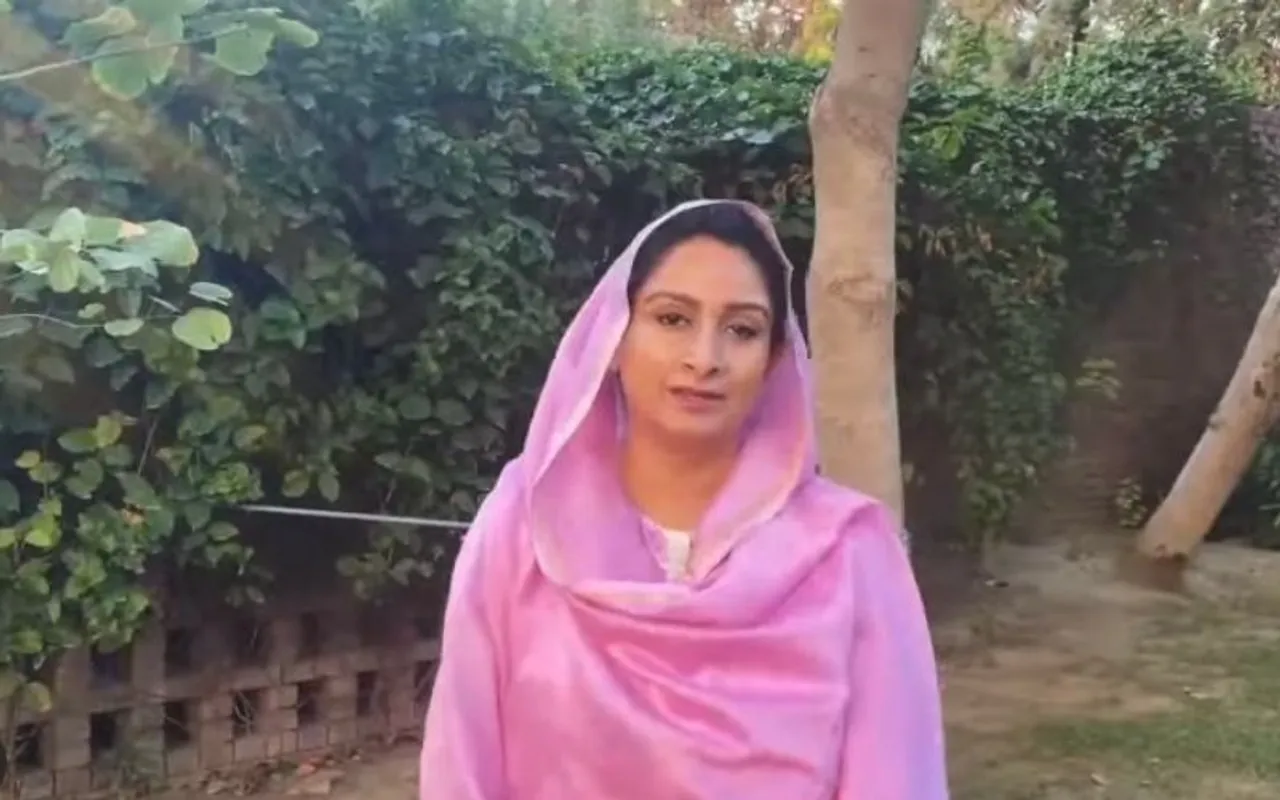 Harsimrat Kaur Badal, Member of Parliament from Bathinda, Punjab said that if the central government was really sympathetic towards farmers, it should make the Minimum Support Price (MSP) for the farm producers a legal document.
This comes after the Prime Minister of India, Narendra Modi announced on Friday morning that the central government will be repealing the three controversial agricultural bills which was being protested by the farmers since the past one year. Harsimrat Kaur Badal had resigned from the Union Cabinet after the said bills were introduced in September last year.
Badal in her video message said that the there was no need to bring in the three farm laws if the government had enacted a legislation to make MSP a legal document. According to her, if the farmers start getting MSP for their produce they would be able to live with self-respect.
She said, "I appeal that if you are really sympathetic towards the farmers, then you bring in (a Bill) in this very Parliament and in this very session. Else, this fight will remain incomplete and look like it was inspired by the elections." She praised " Guru Sahib" who "bestowed wisdom to the Central government" to announce the repeal of the three farm laws.
We have received 'apaar baksheesh' of Sri Guru Nanak Dev Ji on his Parkash Purab by the repeal of 3 farm laws. It's a victory of farmers who withstood inclement weather, repression & defamation but stood strong. I salute the 700 farmers who sacrificed their lives for this cause. pic.twitter.com/036Guevl9e

— Harsimrat Kaur Badal (@HarsimratBadal_) November 19, 2021
She also brought up the one and half year long struggle of the farmers and said the protestors faces all the weathers during this time and still stayed at the protest sites to seek the repeal of the farm, which she called 'three black laws'. She added, "Irrespective of the reasons due to which the Centre decided to repeal the three laws, the will of the farmers prevailed in the end."
Harsimrat said, "Farmers continued their struggle despite incidents like Lakhimpur Kheri where they were mowed down, cane-charged, labelled as terrorists and middlemen, were booked in cases and were subjected to atrocities."
Another leader from Punjab, Sukhbir Badal tweeted about PM Modi's announcement. He wrote," Wholeheartedly welcome the decision on repeal of 3 farming Black Laws. @Akali_Dal_ is particularly grateful that Guru Nanak Dev Ji's Parkash Purab was chosen to announce it. I hope this decision unites the nation, which has seen much temper due to the protests".
---
Suggested Reading: 
Farm Laws Repealed: Tracing Women Farmers' Role As The Backbone Of Protests
Breaking: Centre Repeals Farm Laws, PM Requests Farmers To Call Off Protests
Three Women Farmers Dead After Truck Runs Over Them Near Tikri Border: Reports
---